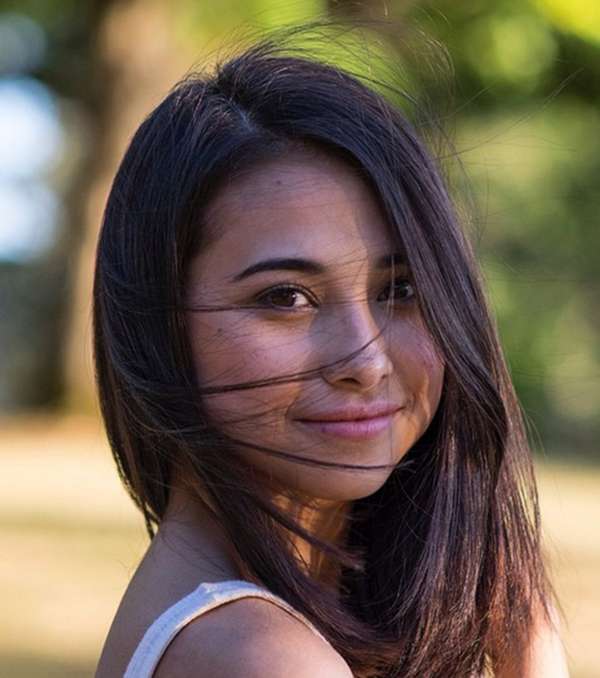 What led to Meechaiel Criner, a homeless teen violently assaulting and murdering Haruka Weiser. Caught tampering with evidence.
Austin, Texas authorities have announced the arrest of 17 year old homeless teen, Meechaiel Criner who they are holding as the chief suspect in the murder of University of Texas student, Haruka Weiser, 18, whose body was found Tuesday morning in the Waller Creek area after failing to return to campus Sunday night.
It is believed the suspect is the same suspect, an African American, approximately 6'ft tall observed on CCTV video riding a pink or red females bicycle shortly after Weiser was last heard from, Sunday night just after 11pm, when she called an hour earlier to say she was making her way back.
During a Friday morning press conference, authorities told that Meechaiel Criner was charged with murder, a first degree felony and booked in Travis County jail.
Told Austin Police Chief Art Acevedo: 'We're going to bring justice to that family, and restore the sense of safety that this campus and this community has enjoyed.'
Meechaiel Criner grandmother: 'He would get along until you made him mad and then he snapped'
Meechaiel Khalil Criner school interview: 'I want to help others'
Who killed Haruka Weiser and why?
Meechaiel Criner's arrest according to KVUE came after the fire department had been called to extinguish a fire on Monday at the 2900 block of Medical Arts Street that began with a backpack in a trash can.
Those firefighters later realized that the individual accused of starting that fire resembled the suspect, first observed in the CCTV video released on Thursday of being wanted in connection to Haruka Weiser's murder.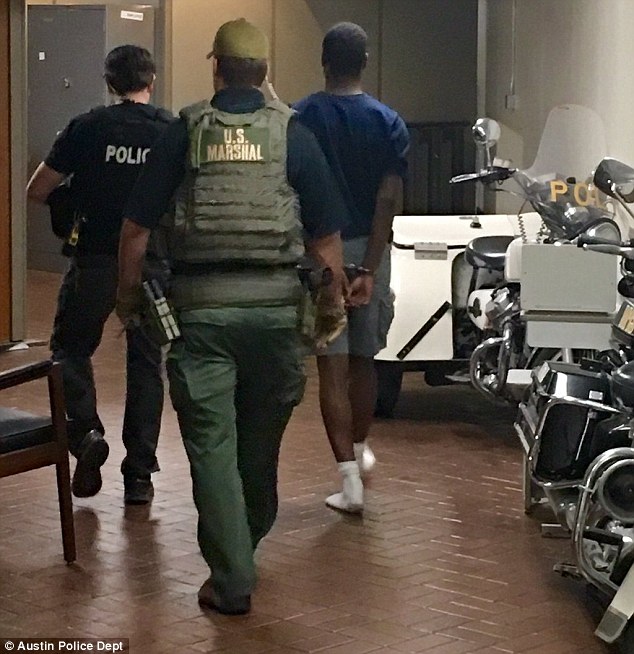 Watch: Suspect in Custody in Slaying of UT Austin Student: Police say Meechaiel Criner, 17, is in custody for… https://t.co/ucmoVOLcxQ

— Brade Clinton (@time_season) April 8, 2016
A report via NBC tells the arrest came after Austin firefighters reached out to Austin police and provided a crucial tip to police. At the time authorities recovered what they now believe to have been some of Weiser's belongings, as first reported by the Austin American-Statesman.
At the time of Monday's fire, the youth had been released to youth center, LifeWorks, where authorities on Friday were able to make the youth's arrest.
Upon being taken into custody on Thursday, Meechaiel Criner was found in possession of a women's bike. He also had a blue duffel bag that resembled one belonging to Weiser.
Of question is why Meechaiel Criner was attempting to burn a backpack has yet to necessarily be understood.
Upon being detained at LifeWorks, the youth was charged with tampering with evidence, along with first degree murder.
The police chief went on to say that authorities believe that the arrested youth to be homeless.
Asked why Criner murdered the student, the chief responded: 'I don't have a clue what the motive is,"
Criner went on to tell Criner was not a student and had no known affiliation with the university, nor how or why he came to be on college campus.
"What I want to leave behind is my name – I want them to know who Meechaiel Criner is." https://t.co/eZ5HwFSqbY pic.twitter.com/obCKaHh2Js

— Joel (@JoelNihlean) April 8, 2016
In an earlier press conference, authorities told that that Weiser had been 'assaulted,' but declined to detail the nature of the crime because the investigation is ongoing.
At the time of the murdered teens discovery at a nearby campus college creek, authorities told of no murder weapon being recovered from the scene, with police reiterating there had been no immediate indication that the suspect is a fellow UT Austin student.
Implicating that the murdered girl had suffered a horrific death, University President Gregory L. Fenves later went on to describe the deadly attack as 'unthinkable brutality.'
The university community held a vigil for Weiser on Thursday that was attended by hundreds of students, and her death prompted a campus security review.
Gregory Fenves said Friday that increased police patrols would continue on campus.
After releasing video of murder suspect AFD realized a trash fire they responded to nearby may be connected @keyetv

— Nadia Galindo (@NadiaKEYE) April 8, 2016
Police are still here at Waller Creek. pic.twitter.com/zQUW3VCK0z

— Katie Urbaszewski (@urbaszewski) April 7, 2016