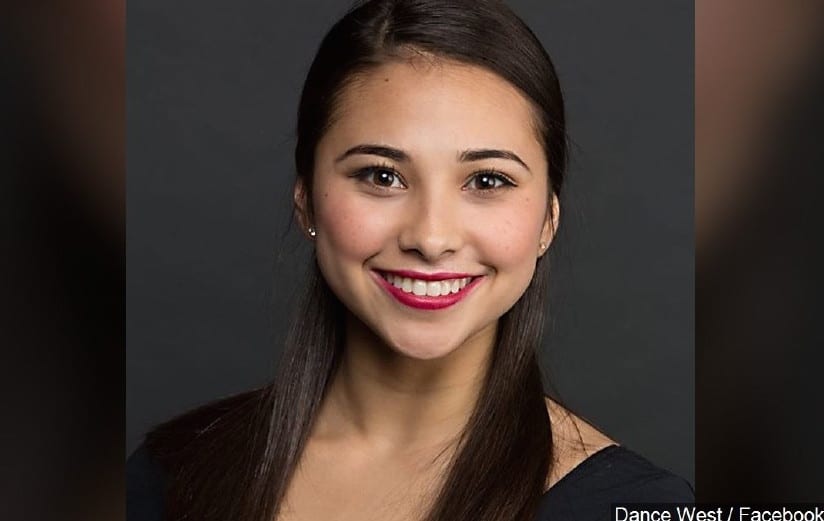 How did UT student Haruka Weiser come to be targeted? A random murder? Wrong place, wrong time or the victim of an aggressor who has taken to targeting women on campus?
Haruka Weiser a University of Texas freshman dance major has been identified as the individual who was found dead at a creek at the college's Austin campus location Tuesday.
Identification of the 18 year old student, originally from Portland, Oregon led to investigators announcing on Thursday that they are now actively seeking a chief suspect.
Meechaiel Criner grandmother: 'He would get along until you made him mad and then he snapped'
Meechaiel Khalil Criner school interview: 'I want to help others'
Why did Meechaiel Criner murder Haruka Weiser?
Haruka Weiser's death comes after the first year dance student was reported missing Monday morning by fellow roommates according to statements made by Chief Troy Gay at a press conference on Thursday.
The missing girl was subsequently found at college Waller Creek area Tuesday morning at 10.46 am. The discovery came after students reported a pungent smell.
The Police chief told that Weiser had been assaulted before killed, nevertheless would not elaborate on what kind of assault the teen had suffered. A autopsy according to Austin Patch confirmed death by homicide.
During Thursday's press conference authorities also told that they had identified a chief suspect as being a black male, 6ft tall who was caught on CCTV (see below) at 11pm Sunday night riding a red or pink woman's bike.
A $15K reward is now being offered for information that would lead to an arrest.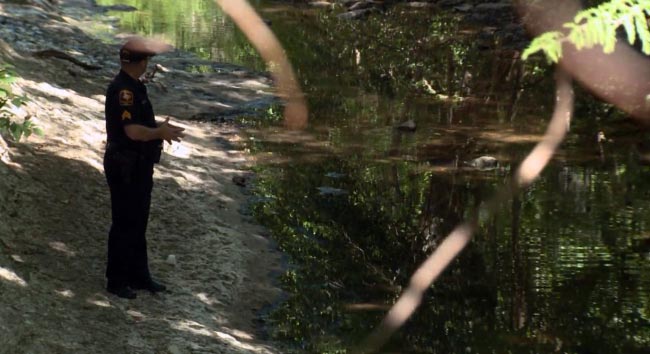 In describing the timeline that led to Haruka Weiser's murder, the police chief told:
'On Sunday night April 3 between 9.30 pm and 9.45 pm Haruka was seen leaving the drama building at the UT campus.
'She had communication with friends and we are confident we knew the direction she traveled back to her dormitory.
'But she never made it to her dorm. Her roommate called Texas PD to report her missing on Monday at 11.30 am. 
'The PD then did everything they could to locate her – speaking to roommates and going through the necessary procedures. 
'On Tuesday morning the PD conducted a more thorough search and found her remains in the creek.
'At is was seen as a suspicious death from the off – we called Austin Police dept for assistance.' 
Authorities described Weiser as having been assaulted sometime before 10 pm on the University campus, near the theater and the cheif suspect was seen on CCTV little after 11 pm.  
No weapon has been recovered. Austin Police Department are now leading the investigation. 
In the aftermath of the the UT's student's death, Haruka Weiser's family released a statement which was read out by UT President Gregory L. Fenves: 'Our beloved daughter and sister and friend was taken from us too soon.'
They said how she was looking forward to visiting family in Japan that summer and was a passionate and dedicated dancer and student – and was very happy to be at UT.
They added that while she loved being on stage she never sought the spotlight off it and the last thing she would want is to be a 'poster child for any cause'.
'She would not wish us to be stuck in sadness and would want us to keep living life to the fullest and we will try and do that,' the statement concluded. 
In his own statement, Fenves, described how Weiser was 'liked and admired by her classmates and respected by professors for her intelligence and spirit'.
He continued: 'The unthinkable brutality against Haruka is an attack on our entire family. Law enforcement is fully engaged to do everything to bring the perpetrator who committed this crime to justice.
'I ask you to join me in expressing our deepest condolences to Haruka's parents, family, classmates and friends and to help the university honor her life.'
Fenves continued: 'Dance faculty members first met Haruka more than two years ago when she performed at the National High School Dance Festival.
'They immediately began recruiting her to come to UT from her home in Portland, Oregon. Our community was made better by her decision to join the College of Fine Arts.
'Trained in ballet, Haruka excelled in all her performance endeavors. She was also involved in Dance Action, a student-run organization for dancers, and performed in the fall Dance Action concert.
'UTPD first learned that Haruka was missing on Monday morning and immediately began a search. As I reported in my message to campus yesterday, Austin police are leadi
ng the homicide investigation into this horrifying and incomprehensible crime and working with UTPD and other law enforcement agencies to locate and apprehend a suspect quickly.'
While classes are continuing as usual, KEYE reported that the Texas Rangers and the Texas Department of Public Safety would both be patrolling the school's campus and surrounding area, with 50 officers from UTPD, APD and DPS deployed to patrol the university community.
The measure has led to some wondering if the Haruka Weiser's murder wasn't necessarily a personal targeted one, but likely the result of the student being targeted either as a result of their status as a student or as a female.
The initiative has led to a student-led safety group maintaining a volunteer group, called Sure Walk which advises advises students on safety after hours and offers 'guardians' for those who feel unsafe walking home alone. 
Told volunteer leader, UT student Ivy Markwell via TWC News: 'It's pretty scary to think you can't walk home safely on campus.' 
The university confirmed Wednesday that this was the first homicide on main campus since Charles Whitman opened fire from the UT Tower's observation deck on August 1, 1966, killing 13 people.
So young. How can people be so evil. It really saddens me. My heart goes out to Haruka Weiser's and her family.

— [æšli] (@iAshleyx4) April 7, 2016
My heart is so heavy for Haruka Weiser's family.Such a tragedy her life was taken so young smh you'd think you'd be safe on campus!God bless

— Chelsea Jonay (@_Chelsaaaaaay) April 7, 2016