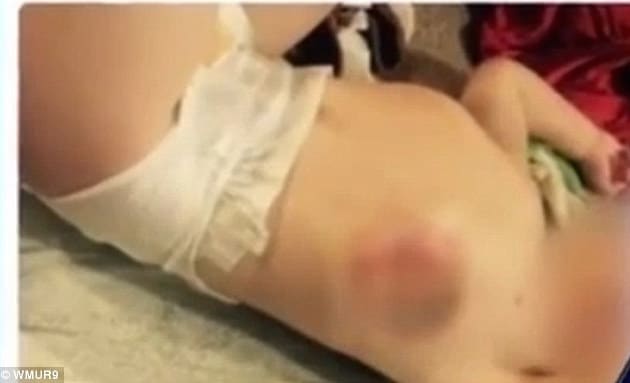 Did Taylier Tibbets intend to deceive well meaning givers into funding a gofundme campagin in a bid to illicitly win control of her child from the father?
Taylier Tibbetts a 20 year old Merrimack, New Hampshire mother has found herself in hot water after allegedly altering a picture she posted on a GoFundMe page in which her three year old toddler was made to look like his father abused him.
Amidst a custody battle with her son's father, Bryant Clark, police told of the woman claiming the son's father had abused their son.
The alleged altered fundraising page set up came on the same day when Tibbetts asked for help in paying for an attorney in a bid to get full custody of the estranged couple's son.
The photo which police told was doctored shows a photograph of the couple's son with a large bruise on this his ribs. Except in real life the toddler never sustained any bruise, but had been made to appear as he had by the mother to gain an upper hand against the child's father.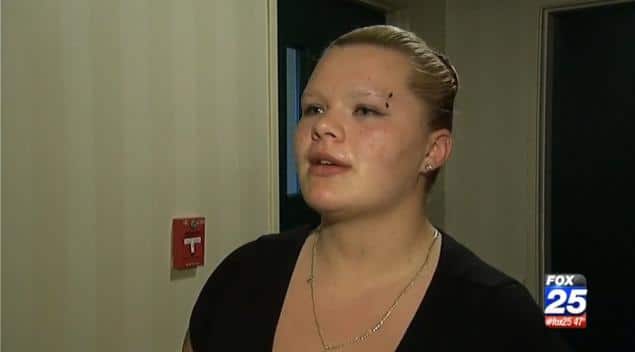 A report via WMUR 9 told of Taylier Tibbets initially posting a link to her Facebook in November in which she wrote: 'Please, I'm looking for donations. Anything helps, if you can't donate share this link, get this viral! Justice for [my son]!!!!'
Police said Tibbetts' allegations of abuse are false and charged the woman with making a false report.
Pressed, the mom refused to concede whether she had doctored the image of her son.
Told the mother: 'Under the circumstances, I can't exactly give detail about it, but I will say I made a report and I didn't lie about anything,' she said.
'I'm not a criminal. I'm not a bad mom. I'm not a drug addict. I'm just a mother trying to do what's right for her son.'
The GoFundMe page raised $10 but Tibbets later deleted it. 
Did mom Photoshop bruises onto child? https://t.co/1JgjDIpKnO pic.twitter.com/iDQxELJT0a

— KETV NewsWatch 7 (@KETV) April 20, 2016
Interestingly, Taylier Tibbetts said she took the page down because she is 'not one to take handouts'.
Reacting to the doctoring, Bryant Clark, who'd been made to appear as he had abused their child claimed that his ex was 'sick and twisted'.
Told the father: 'She claiming that I've been abusive for the last three years. We've been in the court system for the last three years fighting for him.'
Officials from the state's Division of Children, Youth and Families told that they continue to investigate, while police maintain that the boy did not suffer any abuse.
Since being found, Taylier Tibbetts over the weekend turned herself into police and has since been released on a $2,000 bail. She will appear in court on May 24. 
GoFundMe spokesman Bobby Whitmore: 'There are unfortunate instances where people create campaigns with the intention to take advantage of others' generosity.
'In the rare cases where fraud occurs, GoFundMe takes swift action to resolve the issue. 
'In this case, we assisted with the local law enforcement investigation and quickly shut down the account of the campaign organizer.'