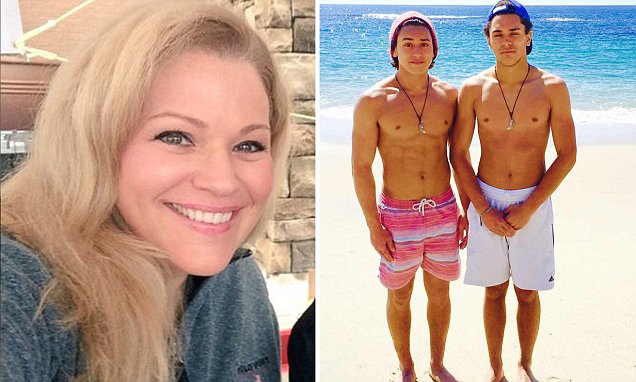 Stacy Fawcett double murder suicide: What led to a beloved son turning on his mother and brother? A change in personality or premeditated murder?
Stacy Fawcett a popular Texas television food critic has been killed along with her two teenager sons after one of the teen brothers launched what investigators have since described as a murder suicide.
The 45 year old woman's murder comes after having won acclaim as Dallas' Favorite Foodie while appearing on morning news show Daybreak on Channel 8.
Police reports tell that Stacy Fawcett was murdered along with her teen son, 17 year old Josiah Utu at the family home, 20 miles north of Dallas on April 8 at the hands of Fawcett's older teen son, McCann Utu Jr.
Subsequent to attacking his mother and younger brother, Plano Police Department authorities told of the older brother dying of 'self inflicted' wounds after turning the murder weapon, a kitchen knife on himself.
After the incident, a report via The Dallas Morning News told of the murdered woman's oldest son calling 911 just after midnight Friday to report he had killed his mother and younger brother.
At the time officers 'made entry into the residence and discovered a deceased adult male and adult female along with another adult male who was alive with multiple stab wounds.'
The elder brother despite being rushed to hospital died in hospital a short time later. Later reports told of the elder son mutilating himself whilst on the 911 call.
A spokesman for police told CBS: 'Based on our investigation it appears that this individual had self-inflicted wounds, that he had given himself, and had also committed the murders of the other two individuals.'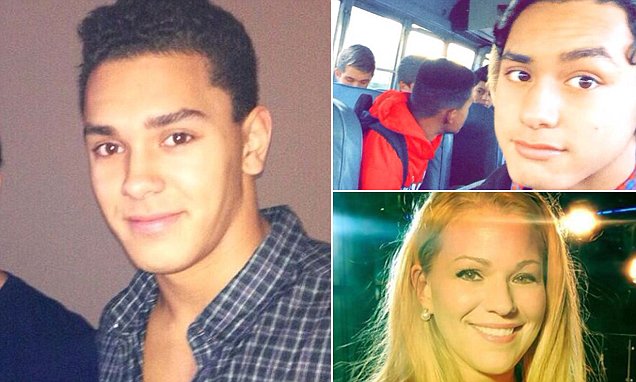 The Dallas Morning News reported Stacy Fawcett's brother Justin as saying McCann suffered a traumatic brain injury over a year ago which had 'deeply altered' his personality.
Of question is despite the eldest son's altered personality what antipathy may have existed between the eldest son towards his mother and younger brother. Which is to wonder was the elder brother provoked by feelings of rage, jealousy, contempt, betrayal and if so why?
In the aftermath of the double murders and suicide, childhood friend, Waseem Limbada, 19, said he knew McCann since first grade and told the Dallas Morning News that the friend he knew would 'never do something like that'.
Adding: 'He loved Josiah, he loved his mom.'
That said, the friend told of noticing a change in McCann following a concussion his friend sustained in a basketball game and during a school altercation in Spring 2014 which 'had made it worse'.
Following that, the friend told of McCann beginning to 'isolate himself' and his 'behavior changed'.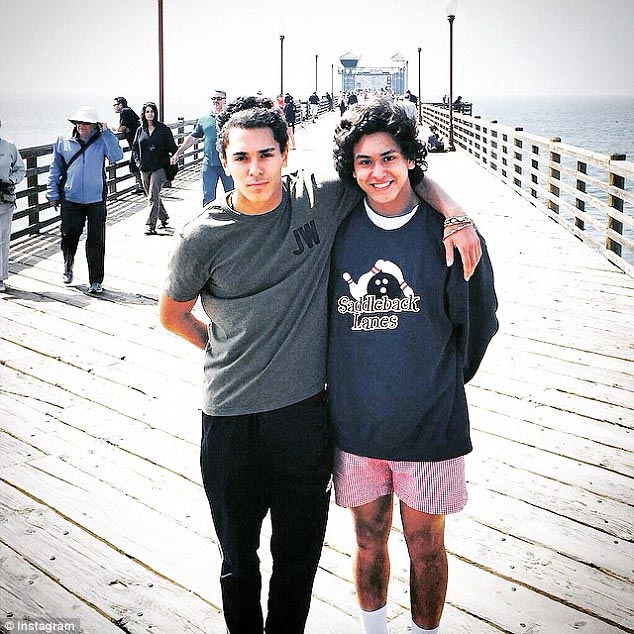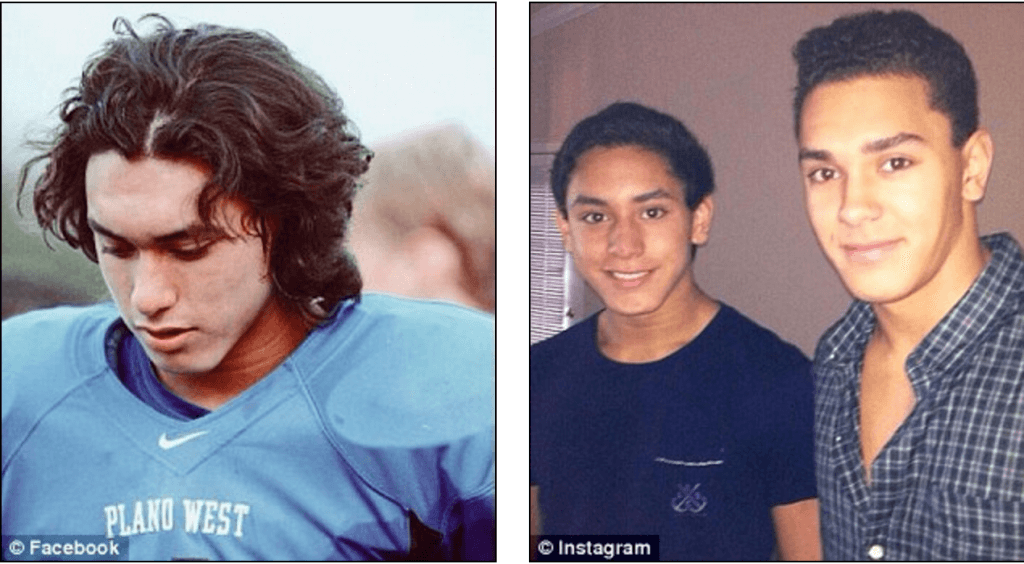 Nevertheless making the double murders and suicide particularly odd is the fact that the elder brother having sent an ominous tweets just two days before on Wednesday where he posted, 'I prob will be the next to die after calvin #timeflies' along with 'You owe it to yourself to make your internal dreams become a physical reality.'
I prob will be the next to die after calvin #timeflies

— McCann (@mccann_utu) April 6, 2016
You owe it to yourself to make your internal dreams become a physical reality.

— McCann (@mccann_utu) April 7, 2016
In a statement to WFAA, the boys' father McCann Utu Senior, said: 'I'm in so much pain and need to grieve for my boys and Stacy right now.
'God will use my pain to help and save other that are going through mental illness and concussion.'
Since the mother and sons' deaths a GoFundMe page set up to raise money for their funerals has already surpassed its target of $20,000. At time of press it stood at just over $31, 246.
A note on the page read: 'Any unused funds will be donated to the North Texas Food Bank in Stacy's name and memory as feeding those in need has always been her life's work.'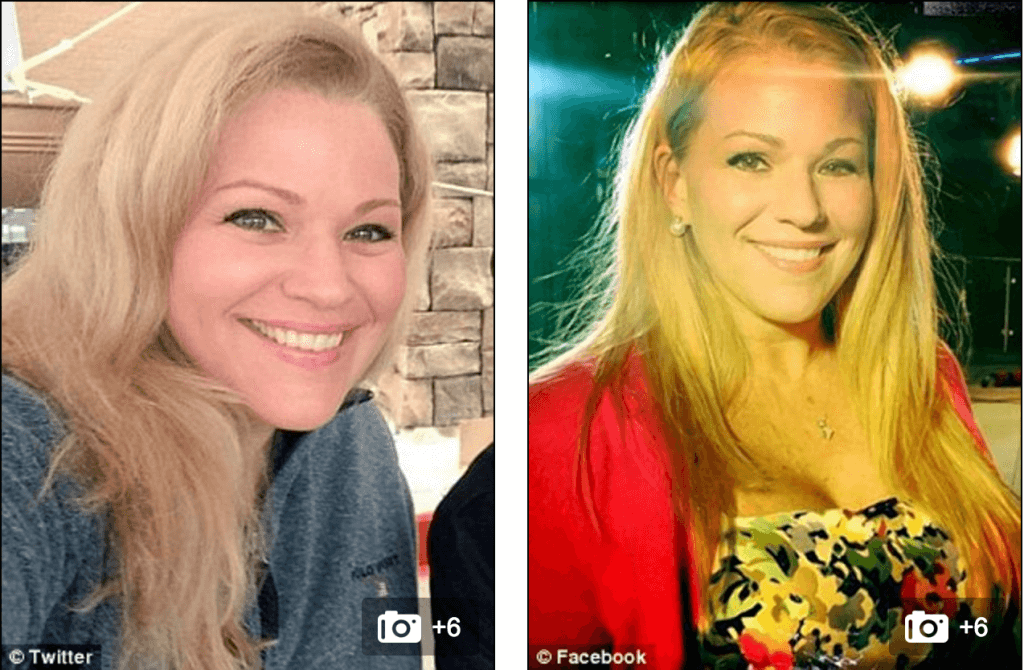 Our hearts are heavy. @StacyFawcett left us one final recipe to share, so we will. Help us #RememberStacy at 7:00 AM pic.twitter.com/aoIOKaxxms

— WFAA-TV (@wfaachannel8) April 9, 2016
Remembering @StacyFawcett on @wfaachannel8 this morning. #RestInPeace beautiful Lady. pic.twitter.com/WorIwgJYzt

— Becky Chesshir (@fordbecky) April 9, 2016