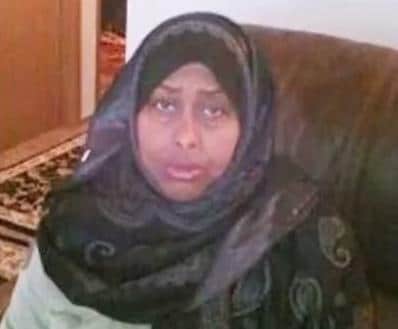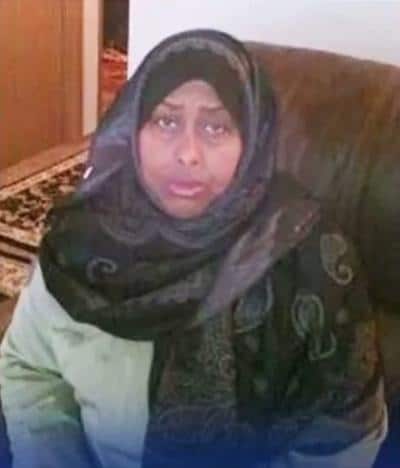 Was the ouster of Hakima Abdulle a Muslim woman on a Southwestern flight really a question of flight security or more to do with systematic prejudice of the airliner? 
Hakima Abdulle, a Maryland Muslim woman has claimed she was kicked off a recent Southwest Airlines flight as a result of racial and religious reasons after a flight attendant said she felt uncomfortable after the Somali born woman requested switching seats with a fellow passenger.
According to a report via the Baltimore Sun, Hakima Abdulle was traveling alone from Chicago to Seattle on Wednesday when was asked to leave the plane by an unnamed stewardess.
The incident according to Hakima Abdulle's husband, Abukar Fadaw, left his wife humiliated, with Abukar now calling for an investigation in what he believes was a decision predicated on racial and religious motives.
Speaking at a press conference hosted at Council on American Islamic Relations (CAIR), Abuka Fadaw said: 'She was humiliated because of her religion and the way she dressed.' 
At the time, Hakima Abdulle who's of Somalian descent, was wearing a hijab, a traditional Islamic headscarf.
According to her husband, Hakima Abdulle was on her way to help her niece, who's about to give birth, when she asked a fellow passenger if she could swap for an aisle seat.
While her neighbor was happy to make the swap, a Southwest Airlines flight attendant allegedly intervened.
According to the husband, who was on the phone to his wife at the time of the incident, the airline ignored him when he asked them why his wife was removed from the flight. 
Further, the husband said that his wife, who does not speak English, had been reduced to tears and 'suffered extreme distress and anxiety as a result of this experience.'
From there Hakima Abdulle was escorted from the gate and back to the ticketing desk where she had to wait several hours for a later flight.
CAIR's Dr. Zainab Chaudry said at the press conference: 'Police asked Southwest Airlines attendant at the gate whether there was any reason why Ms Abdulle should not be allowed onto the flight and continue with her trip to Seattle.
'The reply was no, that she does not feel comfortable.'
According to Dr Chaudry, Southwest Airlines did not respond to requests for explanation leading the group to suspect religious prejudice might have been the motivation behind the incident. 
Of course one can't help but also wonder to what degree the ongoing prevailing antipathy towards Muslims in America both within the way the media covers Muslims, crime at the hands of Muslim people (aka terrorists) along with ongoing political rhetoric may have played a part?
Which is to wonder, would the airline steward had similar concerns of discomfort if the person asking to swap seats was non Muslim? Never mind the fact that Southwest Airlines offer no seating assignments to begin with, but rather a boarding voucher which allows passenger to choose open seats.
Of note, a report via dailycal.org told of an incident on April 6, in which UC Berkeley senior Khairuldeen Makhzoomi was supposed to fly from Los Angeles to Oakland. Instead, Makhzoomi was removed from Southwest Airlines flight 4260, detained by security officers, questioned by the FBI and refused service from Southwest after speaking Arabic before his flight took off.
Raising the awkward question was this ouster of another Muslim sheer coincidence or perhaps part of an ongoing dialectic at Southwest Airlines?
Muslim woman kicked off flight in US https://t.co/WuINhrPtpQ pic.twitter.com/nhWr4q2Ffc

— Khaleej Times (@khaleejtimes) April 16, 2016
In a statement made to the dailymail, Southwest Airlines said: 'Information available, collected at the time of the event, indicates that our employees followed proper procedures in response to this customer's actions while onboard the aircraft. 
'Out of respect for the customer's privacy, we will not share specifics about her conduct or travel experience.
'Southwest Employees welcome hundreds of millions of Customers onboard annually. 
'We are not in the business of removing passengers from flights without reason, our goal is to get each one of our Customers to their final destination safely. We are responsible for the comfort of all passengers and do not tolerate discrimination of any kind.' 
And then there were these comments on the web that made me wonder. See what you think?
Half a story. I very much doubt she was kicked off the flight for simply moving seats and wearing religious clothing, I bet that flight attendant has been on loads of flights with people wearing the same clothing, why would she decide to just throw that one off?
Good for you flight attendant, more people should say and do what they think.
You can't just kick someone off a plane because someone 'feels uncomfortable', you just can't. Put yourself in her shoes, how would you feel if you weren't allowed on a cruise ship because somebody thinks you're a pirate just because you're from Penzance…
Flight attendants have travelled on thousands of flights and if they feel something isn't right they owe it to the rest of the passengers to intervene.
Muslims should fly on their own dedicated airlines so we don't have any problems.