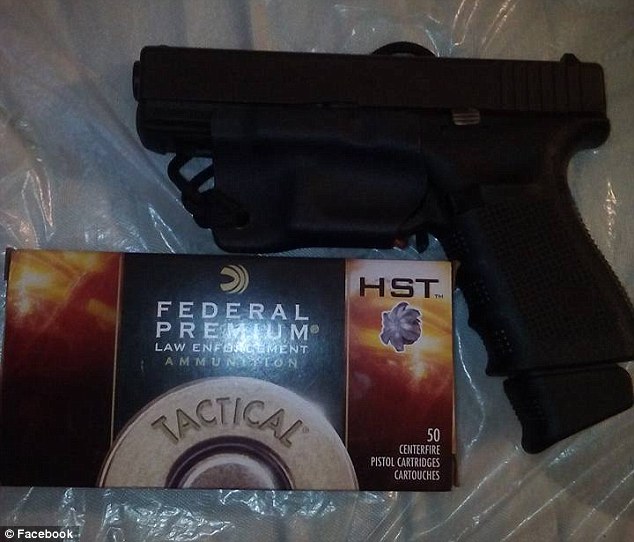 How was a toddler son of Maurice Phillips a Kensington, Philadelphia father able to acquire the man's gun which led to the brother accidentally shooting dead his sister?
The four year old son of Upper Kensington, Philadelphia father, Maurice Phillips has shot and killed his five year old sister after coming across the 30 year old man's gun at their family home.
According to police, the toddler was shot once in the face when the father's gun went off around 2.25pm on Saturday. Pronounced dead at the scene, Maurice Phillips was observed fleeing the scene before later turning himself in.
Police initially had told they were searching for the father, Maurice 'Stephon' Phillips before the man later that evening turned himself.
Offered an updated report via philly.com: He turned himself in at the 24th Police District Saturday night and confessed to the shooting, telling police it had been accidental, and that the girl's brother had nothing to do with the incident.
The death of the four year old girl comes after Maurice Phillips as recently as February 14 posted a picture of a semiautomatic piston with a box of hollow-point bullets on Facebook. It is thought that the weapon the father posted on facebook was the one recovered at the family home located at 200 block of E. Mayfield Street.
A report via Philly.com quoted homicide Capt. James Clark who at the time of the girl's death said police 'desperately' needed to find the girl's father.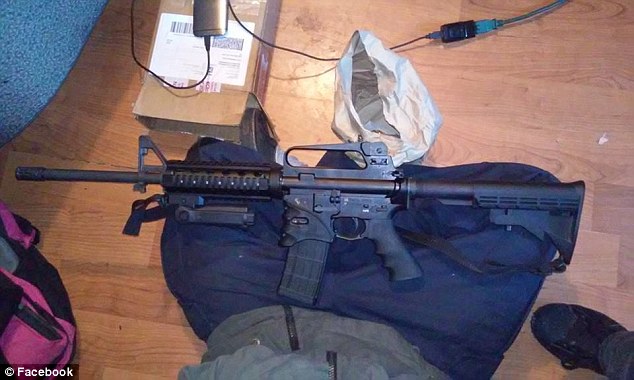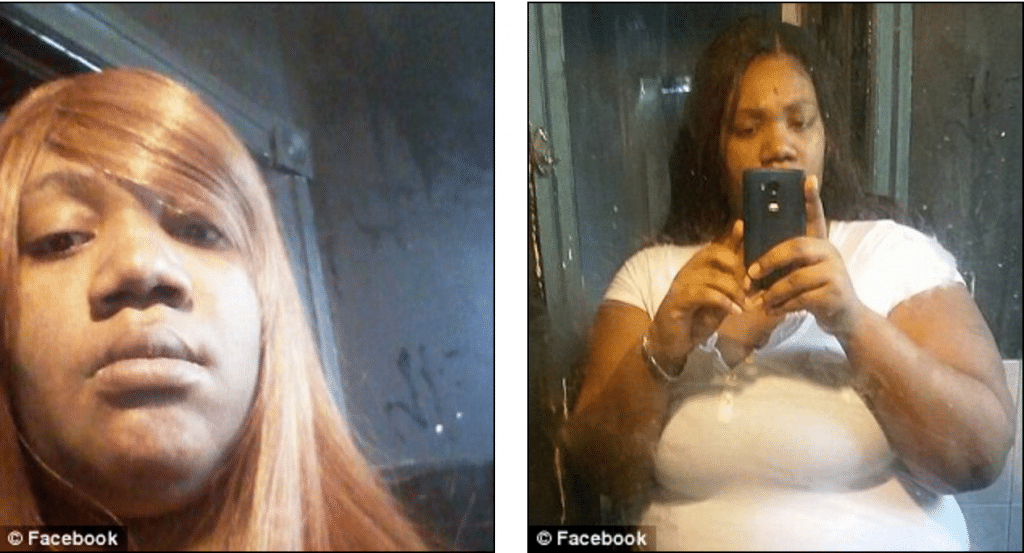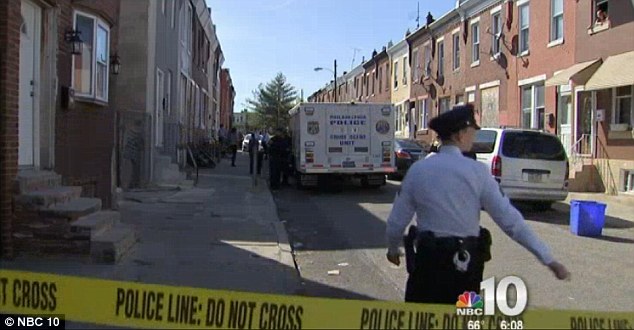 A report via NBCPhiladelphia tells of the slain child living at the family home along with her father and his girlfriend, the children's mother, Tera Riddick as well as five sibling, including three sisters and two brothers.
According to neighbors, Riddick was known for being a protective mother who never let her children play outside the home, which is in Philadelphia's violent Kensington neighborhood.
Neighbor Louise Sawyer said she once asked Riddick why she never brought her kids out. The mother responded: 'I'm not bringing these kids out here with all this trouble'.
The toddler's death comes in a district where drug needles can be seen on the street and is often plagued with shootings and drugs.
A report via the Philadelphia Inquirer cites sixty violent crimes being reported in the neighborhood in the last month.
The family's home is in an area that police refer to as the 'gun grid'.
Family friend Crystal Dougherty said the girl had been outgoing and loved Barbie dolls.
'She was a sweet, loving, little girl,' Dougherty said. 'She was full of life.' 
At present it is not necessarily understood how Maurice Paul came to keep a gun at the family home, nor how the man's toddler son was able to get at it.
? A portrait of an inner city American neighborhood. Welcome to Kensington, Philadelphia. Heroin Capital of the … https://t.co/Plfguv3kZH

— Ari Shmary R. Kolman (@arishmaryshow) March 31, 2016
Update: Police: 4-year-old girl shot, killed, by 5-year-old brother https://t.co/6SzSFTRYyz

— Philly.com (@phillydotcom) April 17, 2016
Police say a 4 year old girl was shot in face and killed this afternoon on this street in Kensington. pic.twitter.com/S9NPixBXK2

— Laura McCrystal (@LMcCrystal) April 16, 2016
On patrol near Hope Park: Drugs and squalor in West Kensington, Philadelphia https://t.co/v2yg40Lt1L via @phillydotcom "5, 10 bucks a pop"

— Ellen Wetherill (@afashionfan) April 6, 2016