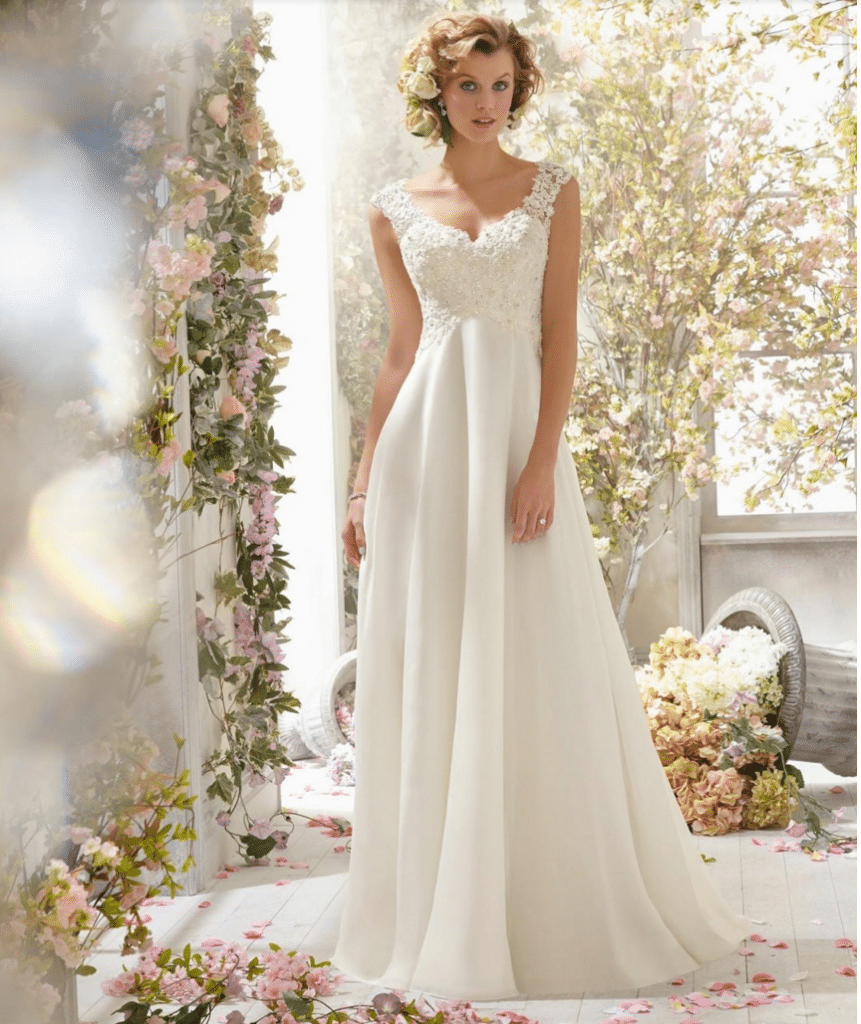 Short and Chiffon Wedding Dresses: Are they back in style and how should you go about picking one for your big day? 
The truth of the matter if that short wedding dresses have never really gone out of style, but if you pay attention to wedding magazines you will certainly notice that there are several more short wedding dresses coming on the scene. Of course, these are not just your average wedding dress but come in so many different styles and designs that you may have a hard time choosing the perfect short wedding dress that will fit your style and personality.
One of the most popular today is the A-line princess strapless asymmetrical wedding dress with beading. The beautiful white short wedding gown is shorter in the front and the back flows to the floor creating a very beautiful and elegant short gown. Another popular one is the Simple A Line Sweetheart Knee Length Tulle Wedding Dress that is covered with lace and other designs creating a very unique style. Any bride that wants to wear a short wedding dress will be able to find all kinds of new styles and designers that will give them the sexy and elegant look they want on that special day.
Many people joke about the ugly orange chiffon wedding dresses of the past, but they are certainly stunned when they see the new original chiffon wedding dresses. Some of the top designers are now creating some of the most original wedding dresses using chiffon on the market today. From short to long and flowing, chiffon is back like never before.
So the answer is that both short wedding dresses and chiffon have never really gone out of style, but designers have not gotten the idea that brides want something different that will help them stand out while ensuring they are comfortable and beautiful when they say, "I do."
Today, with all the new designs, you can actually create a beautiful wedding that will not only allow you to find the short chiffon wedding dress you wish to wear, but you can give your bridesmaid the opportunity to choose their own style, by just giving them specific colors to stick with so the wedding will still look in order. You could easily ask they choose any color blue which would allow them to have a large array of ranges of blue to pick from, and of course you could ask for them to wear either short or long dresses or allow them to choose.
Weddings today are not like they use to be and more and more couples are looking for ways to make theirs unique and memorable, not only for themselves but for their family and friends. All of this begins by choosing the location and the wedding dress.