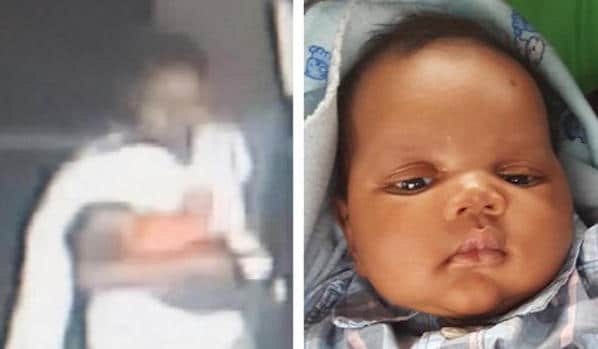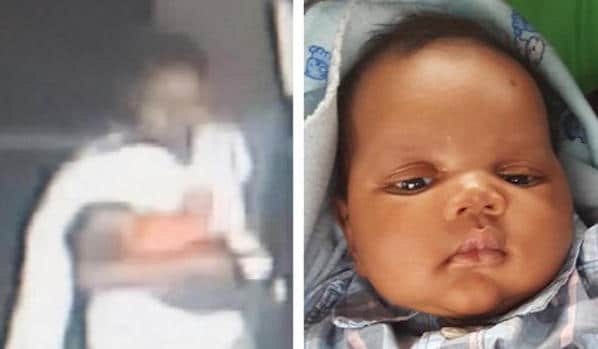 Did Cherie Amoore plan to abduct a baby or was she simply overwhelmed by loss and longing? How the daughter of a political scion became tabloid fodder.
Cherie Amoore a suburban Philadelphia woman has been arrested after kidnapping a newborn baby from mother, Malika Turner at a King of Prussia shopping mall on March 31.
Upon having literally stolen seven week baby Ashir Simmons, the 32 year old African American woman told she did so because she was broken hearted after her own baby died hours after being born in February and 'just' wanted to hold a baby again.
Of question is if Cherie Amoore had actually given birth or had even been pregnant in the first place?
A report via the nypost told of the woman's family believing that their daughter was pregnant, having gone so far as to throw a baby shower along with naming Cherie Amoore's purported child on several baby registries for gifts, including a $62 silver frame engraved with a boy's name.
Told Cherie Amoore in court on Friday: 'I didn't go there to steal a baby,'
'I just wanted my baby. It felt like I was holding my son again. It felt so good.'
Since the kidnapping, Amoore was charged with kidnapping, child concealment and other offenses and was being held on $500,000 bail pending an April 15 preliminary hearing.
According to cops, the Philly woman struck up a conversation with the baby's mother at the King of Prussia Mall by saying she had a boy the same age.
From there she joined the woman and her family to several stores along with going to the food court. When the newborn became fussy, she asked if she could hold him while the mother took a phone call and tended to another child. Amoore then walked off with the boy.
Malika Turner, tried to chase her but had to keep an eye on her other toddler, and instead called 911.
With the aid of mall security video, combined with tips that poured in and help from the suspect's family, police found the baby unharmed at Amoore's apartment in Tredyffrin Township later that night.
'I took the baby and I am sorry,' she told cops when they arrived according to an arrest affidavit at her home at 10p.m where they found her alone with the child.
After having been missing for more than four hours, baby Ashir Simmons was reunited with her mother. 
In a bid to validate Amoore's story of having given birth on February 11th, Upper Merion Sgt. Jay Johnson told that to date his office had yet to corroborate Cherie Amoore's claims. In turn, the woman told the birth had not taken place in a hospital.
T0ld Amoore at the time of her arrest: 'I did not go to the mall with intention to steal a baby.'
Upon being reunited with her child, Turner thanked police and people on social media who helped reunite her with her son.
Told the thankful mother upon the return of baby Asher: 'I would like to thank God for allowing my baby to come back. And, I want to thank the Upper Merion Police Department, and everybody on social media that helped me get my baby back.'
Of note, a report via phillymag tells that Cherie Amoore is Amoore is the daughter of Renee Amoore, the deputy chair of the Pennsylvania Republican Party.
When pressed for comment, the woman's mother declined to comment, except to say: 'Just pray for [Cherie],'
'And pray for the baby's family
Deputy Montgomery County Public Defender Gregory Nester, appointed to represent Amoore, said he did not yet know enough about the case to comment Friday. Amoore is due back in court April 15 for a preliminary hearing.
Prior court records for Amoore show only a handful of traffic violations.
Mother told suspect Cherie Amoore "no" when she asked if she could hold the baby: DA –> https://t.co/kiLfrGAfZU pic.twitter.com/WQmDVUYIpn

— NBC10 Philadelphia (@NBCPhiladelphia) April 1, 2016
Cherie Amoore, accused of kidnapping baby from mall, bursting into tears when she sees her mom in court "sorry mommy. I'm so sorry." @ABC

— Eva Pilgrim (@EvaPilgrim) April 1, 2016