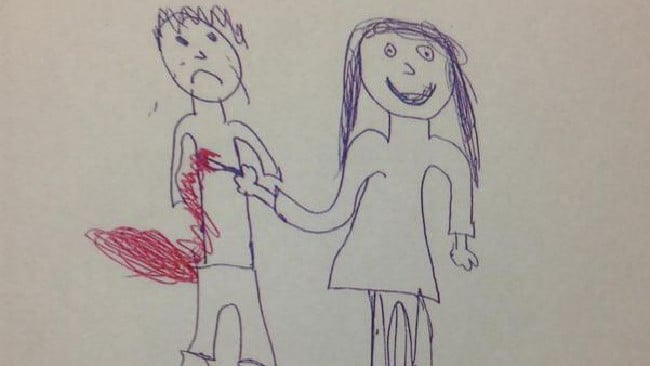 Angela Wrightson murder: What led to two young teens from broken families inflicting a heinous crime on an equally damaged woman who sought companionship?
A pair of best friends aged 13 and 14 have been found guilty in a Leeds crown court of murdering 39 year old woman Angela Wrightson, whom the teen girls systematically murdered over the course of several hours whilst heinously documenting their destruction.
Their arsenal? A ceramic vase, a coffee table, a television, a glass ornament along with a shovel. All items that were prodded into their victim's body in the December 2014 attack at Angie Wrightson's downtrodden home in Hartlepool.
So horrific were the injuries the teen girls afflicted, that it defied imagination.
Offered crown prosecutor Nicholas Campbell: It became clear that Angela Wrightson had been the victim of a sustained and brutal attack,'
'There were well over 100 injuries. The evidence at the scene of the crime showed she had been assaulted in 12 different locations within that room.'
Angela Wrightson's teen killers post snapchat of her dead body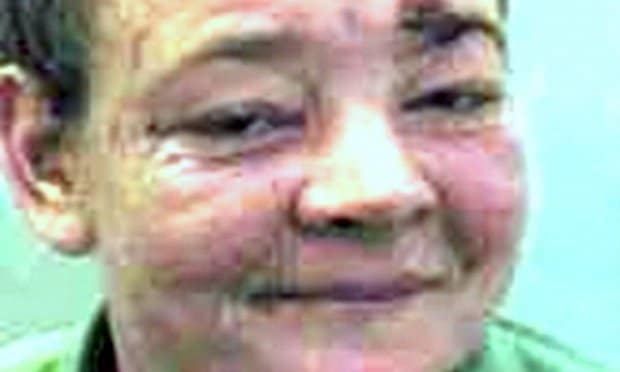 According to police, the teens went to Angela Wrightson's house several times on the night of the murder. Court documents cite the teens first arriving at approximately 11 p.m. before returning three hours later. They returned again at 2 a.m. and left again two hours later. 
'By that time at the very least, Wrightson had been fatally injured and was probably dead,' Campbell reportedly told the court.
'Indeed, there is evidence that they believed she may have already died before their return at 2 a.m. It is right that only the defendants know when the violence started and when it ended, but the prosecution case is that neither has given a true account of what happened.'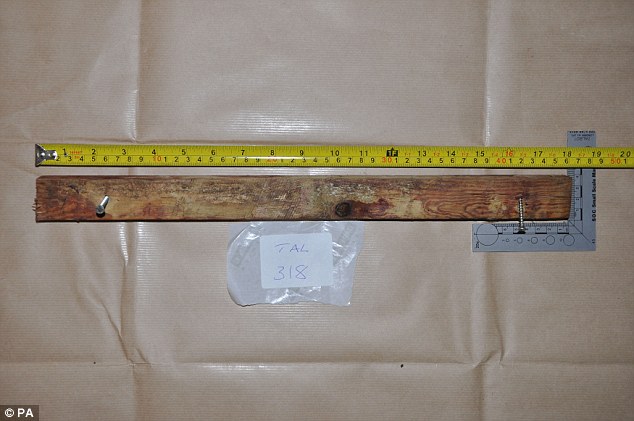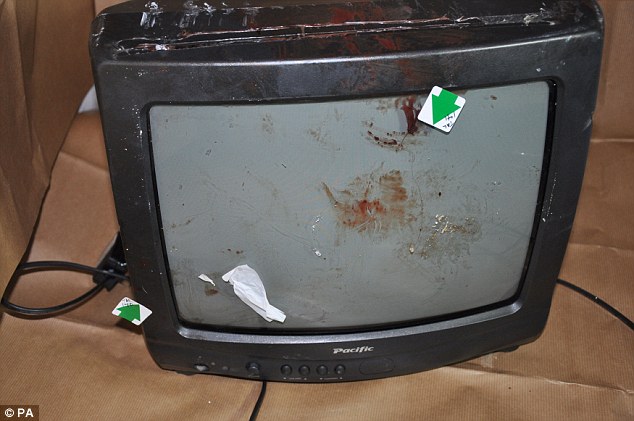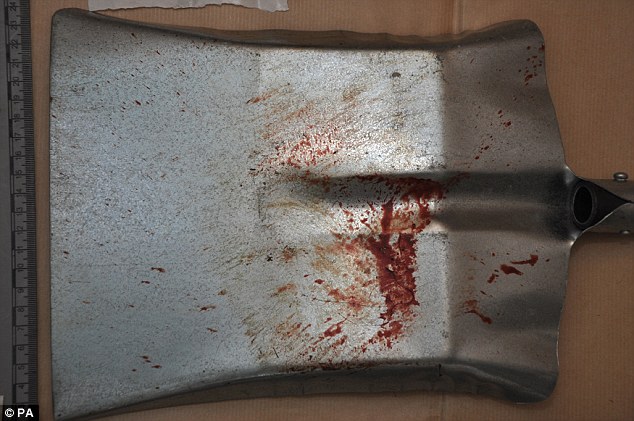 By 4am, after an evening of killing and even posting images of their efforts on social media the girls grew tired and hungry and left the scene of the crime.
Since both were in local authority care and absent without permission and likely aware that they had been reported as missing, the best friends decided to call 999.
In a recording of their call to an emergency operator both were heard laughing as they gave their names and asked to be collected. In a second call, nine minutes later, they complained about the length of time it was taking the police to arrive, explaining that it was 'f***ing freezing'.
An earlier posting to social media, during a brief pause in the fatal assault, showed the pair grinning in Angela Wrightson's living room. In the background was the woman who was about to die. As unsuspecting police officers later drove the girls home another selfie was taken and shared on Snapchat.
In the aftermath of the Angela Wrightson's murder, Hartlepool council, whose social services department was responsible for their care, issued a statement acknowledging the gravity of a case whose circumstances, it said, were 'so exceptional' that serious case reviews examining each child would seek assistance from national experts.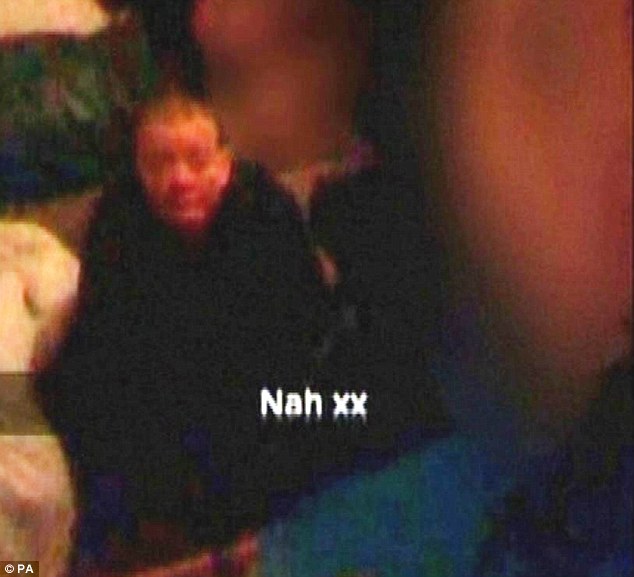 In perhaps in an effort to understand what compelled the two children to act in the depraved manner that they did, the court heard how both girls were from troubled backgrounds.
The older child's mother had four daughters, each to a different father. Three of those men served time in prison and the girl grew up in a house where she soon became acclimated to watching her mother being continuously beaten up.
On the afternoon of the murder, she visited her mother. According to evidence presented in court, the mother told her daughter to 'f*** off and kill yourself'. Instead, the girl chose to kill someone else.
The defendants had known each other since early childhood but their friendship became much closer as they grew older. 
Correspondence between the pair, shown to the jury, revealed a fierce affection between the two children who saw in each other the lack of love and care not afforded to them as a consequence of each coming from broken families.
Long before the killing each girl came to be viewed as a bad influence on the other. Once in care they often ran away together. A 'good time' for them was a night spent drinking strong, cheap cider, sometimes accompanied by drugs.
The girls had come to know their victim, described as a troubled figure well known in the neighborhood who after befriending the teens would sometimes volunteer to buy the underaged children alcohol and cigarettes in return for a share of the goods she purchased. On the night of the murder the girls went to her house at 7.30pm with that intent.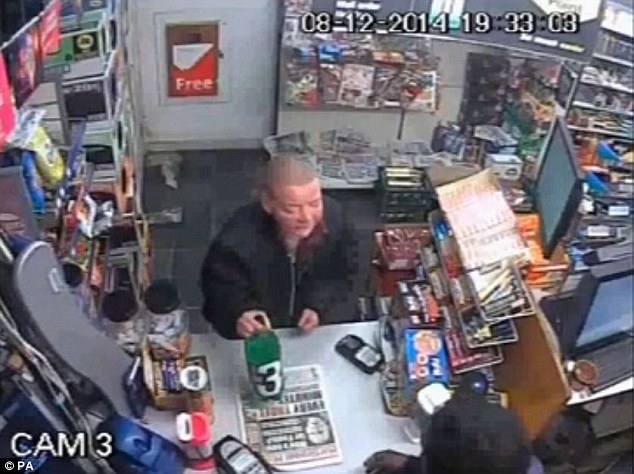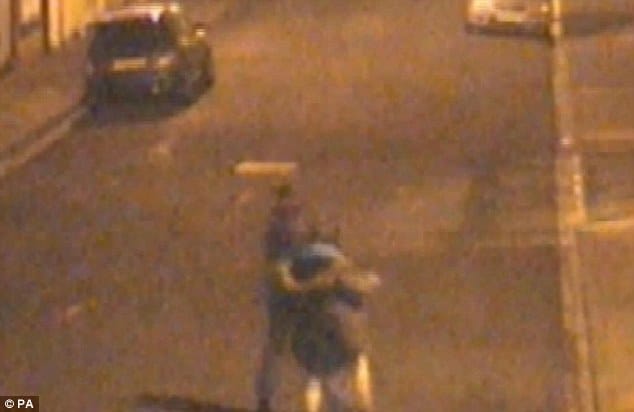 How the teens ended up later that evening killing their victim who in all probability also sought someone to love and befriend her in turn will never be exactly understood.
Told the older child during trial proceedings who did not realize that such an attack could be fatal: 'When I was 14, I thought you could only die when you got cancer, or you got shot in the head or stabbed in the heart or something like that.'
Each child, in evidence, sought to blame the other. On behalf of the older girl, who has mild learning difficulties, it was suggested that her younger friend was the dominant character.
The 14-year-old said that she punched Angela Wrightson in the face after the 13-year-old told her to 'knock her out'. When she later realized that the woman's head was 'split at the top' she wanted to phone for an ambulance but told her friend would not let her.
She said that the younger girl sometimes told her what to do and that if she did not comply her friend 'went mad'. The younger girl denied this. She said she that she played no part in the violence and did not encourage it.
An account via the londontimes told of the jury listened to their accounts and decided that they were both lying. At the start of the trial they were told by the prosecution that each girl was as guilty as the other. When they retired to consider their verdicts yesterday (Tuesday) it took them very little time to decide that he was correct. 
Asked their thoughts upon the guilty verdict, the family of Angela Wrightson told the following:
'Angie was attacked and brutally murdered in her own home, a place where we all have the right to feel safe,'
'Listening to the details of her injuries and of her final moments has been a harrowing experience and something which will continue to haunt us each and every day. No sentence, regardless of its severity, will ever bring Angie back.'
In many ways yesterday's verdict could be argued to have symbolized the deaths of three very troubled souls, all who sought from the other all that they could barely if at all offer themselves…