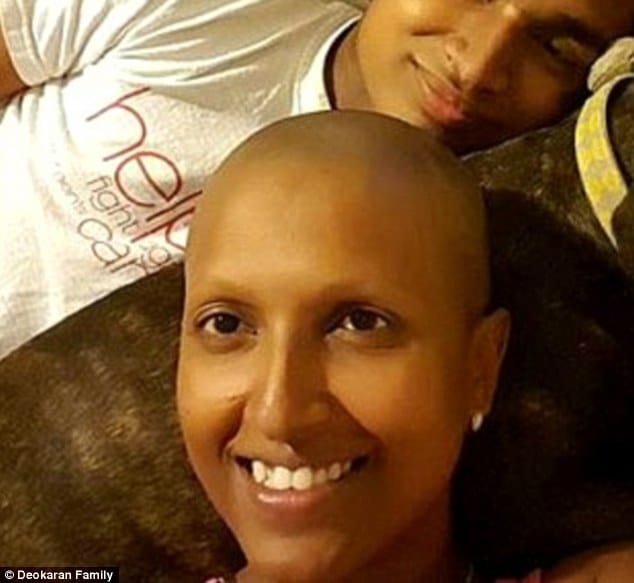 All Shivonie Deokaran a purported leukemia sufferer had to do was share medical documents that she had terminal cancer but instead she decided to make a run for it to Florida.
Shivonie Deokaran a Westchester County, New York mother of two teenage boys has been accused of duping her friends and community out of $60 000 after faking terminal cancer.
According to shocked (former) pals of the single mother, Shivonie Deokaran posted photos to a Go Fund me site where the Ardsley woman claimed she had leukemia and just 18 months to live.
It wasn't until news of the purported scam that gofundme organizers took down the post which had promoted the need to raise funds for 'mounting medical bills.'
With initial news of Shivonie Deokaran's terminal cancer, concerned neighbors didn't hesitate to step in and help the woman as they sought to rally behind the 'brave' woman.
So enamored was the community, even Ardsley town supervisor Pul Feiner came on board, with the man raising $12 000 for the terminally ill woman whilst the GoFundMe page was able to soon ratchet as much as $25 000 in donations.
But it didn't stop there, such was the love for Deokaran that supporters even now chipped in to buy the woman a therapy dog.
A further fundraising event in November, a spaghetti dinner fundraiser by Shivonie Deokaran's son's high school football team led to the honey pot swelling by a further $16 000.
Yet things began to go awry when donors began to get suspicious, leading to police demanding Deokaran show proof of her diagnosis after suddenly closing her Indian restaurant and moving south to Florida.
Told Ardsley Police Officer Tony Vacca via Inside Edition; 'It's an open investigation,'
'That's all we can elaborate on. We don't want to jeopardize the case.'
Added firefighter John Clear: 'It's disappointing that somebody would do that,'
In a phone interview with Inside Edition, Deokaran's boyfriend, Nikhlesh Parekh, said Deokaran's moved to Florida in February for her health needs.
He said she is dying but has stopped chemotherapy and is receiving alternative health treatments.
Offered the smooth talking boyfriend: 'It's unfortunate someone with cancer has to prove to anybody they have cancer.'
Unless of course that person with cancer is asking other people to go through their resources to help another…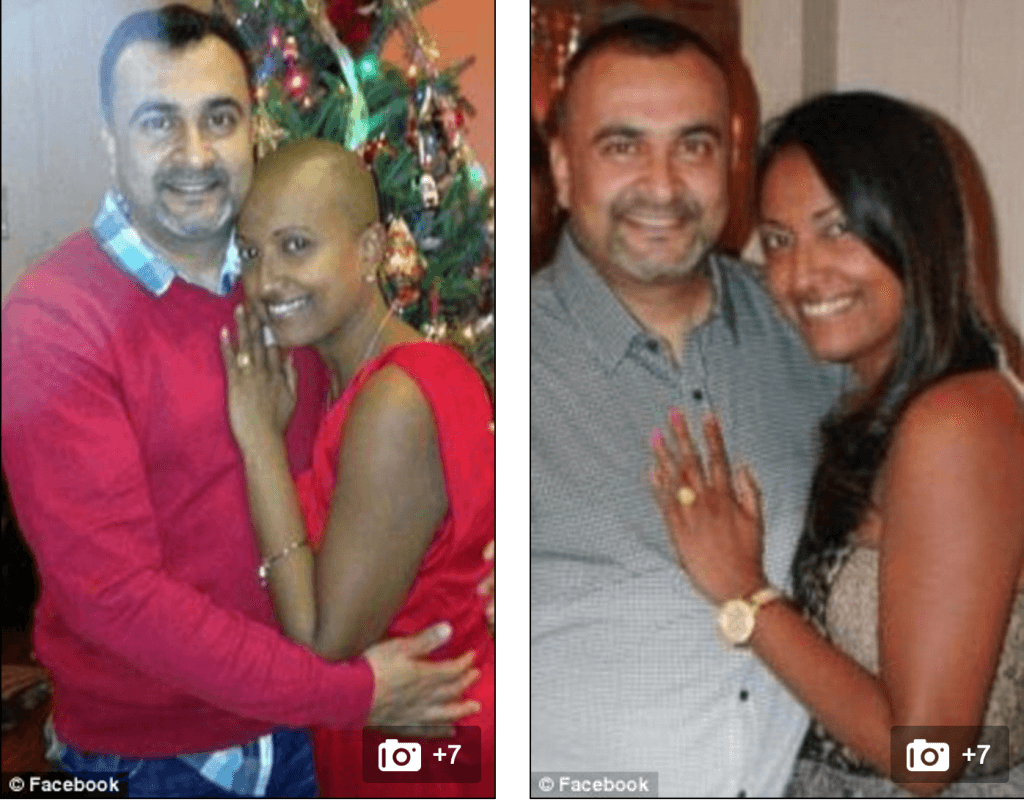 Asked to speak to Shivonie, the boyfriend said his girlfriend declining overtures for interviews until she has talked to a lawyer. 
Asked why Shivonie Deokaran was seeking the services of a lawyer, the boyfriend chose to remain silent.
Offered town Ardsley town supervisor Pul Feiner after news of the purported scam: 'I just really hope that she was honest with everybody because it will make it much harder to raise funds for other people who desperately need to be helped.'
Of question is why the woman has repeatedly declined to share her medical diagnosis with her supporters, while others on the web wondered how and why a community came to be so easily and perhaps willfully duped?