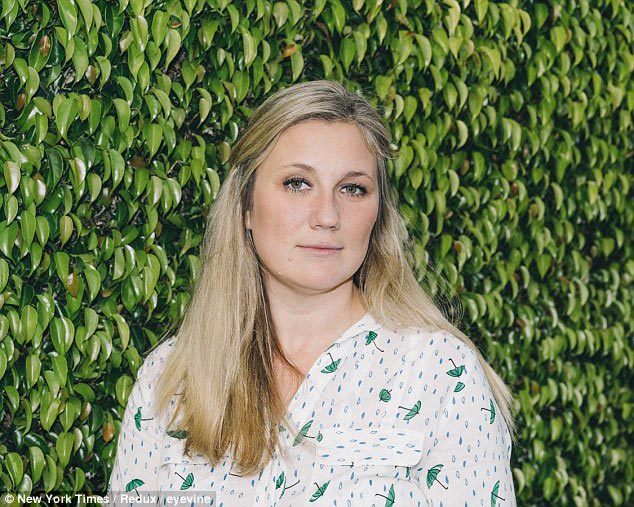 Anna Alaburda sues her former law school: To what degree is one private legal educational facility culpable for a former top graduate of her class in finding a job? Debate ensues.
Anna Alaburda, 37 a former law student who graduated at the top of her class from Thomas Jefferson School of Law in 2008, has filed a lawsuit against the former San Diego, California based private school after failing to find a full time salaried job.
The suit according to a report via the nytimes cites Alaburda going on to pass the state bar exam after having racked up costs upwards of $150 000 and to her dismay still unable to find a full time job.
A report via the washingtonpost notes Anna Alaburda at the time of choosing to enroll at Thomas Jefferson having applied to a number of law schools with the San Diego school the only college accepting the woman who at the time had received a degree from New York University the year before.
After reviewing the U.S. News & World Report's yearly rankings of the country's best law schools, Alaburda decided to enroll.
In her suit, Anna Alaburda's lawyer, Brian Procel cites the school for having over inflated the number of jobs available to aspiring lawyers in a bid to get students to enroll (and hence land hefty tuition fees).
In its defense, the school argues like other accused law schools, that it filed only the data that the American Bar Association's accrediting body required.
In recent years, the A.B.A., prodded by widespread attention to questionable school data, sagging numbers of law school applicants and skyrocketing law school debt reports the nytimes has revamped its reporting requirements so that law schools must reveal more precise information about their graduates.
Although Anna Alaburda is not the first law student to have filed against their respective school, the case is the first of its kind that will go to trial.
In her deposition, the unemployed lawyer tells of having racked up more than $170 000 in debts which she has barely made a dent in after failing to secure full time work and mostly working in various part time 'temporary' positions reviewing documents for law firms.
In her suit, first filed in 2011, Alaburda argued that she wouldn't have enrolled at Thomas Jefferson School of Law if she had known the law school's statistic were misleading.
Despite efforts by the school to get Anna Alaburda's case thrown out, San Diego, Judge Joel Pressman ruled against the law school.
In a statement the judge held the school has 'a strong track record of producing successful graduates, with 7,000 alumni working nationally and internationally'. 
That said, in ruling the case must proceed, Judge Joel Pressman has hinted at agreeing with the the argument that TJSL may have misled prospective students by allegedly including non-law jobs in its employment statistics.
Of particular note, Alaburda concedes having been offered a full time job after graduating with a law firm that was willing to give her a $60,000 salary, but she turned it down.
Which is to wonder what most first year lawyers can reasonably expect to make versus perhaps what some graduates, even top of class graduates may feel that they are worth?
Despite only receiving only one job offer, Anna Alaburda declined the post, citing it as less favorable than non-law-related jobs that were available.
At the time, the aspiring lawyer had sent her resume to more than 150 law firms. 
Alaburda is asking for $125,000 in damages.
And then there were these comments on the web that made me wonder. See what you think?
Just because she is at the top of her class doesn't mean that she is an exceptionally qualified attorney. Breaking into the field of law is a tough business. Law partners don't especially want to embrace new attorneys because (surprise) they leave the practice and open an office to compete with them. She has to show she has what it takes to draw in clients. That is the difference between the real world and the fantasy one that college students so often live in.
I must have left my sympathy in my other coat…turned down a five figure salary cause u were ENTITLED to six figures eh?