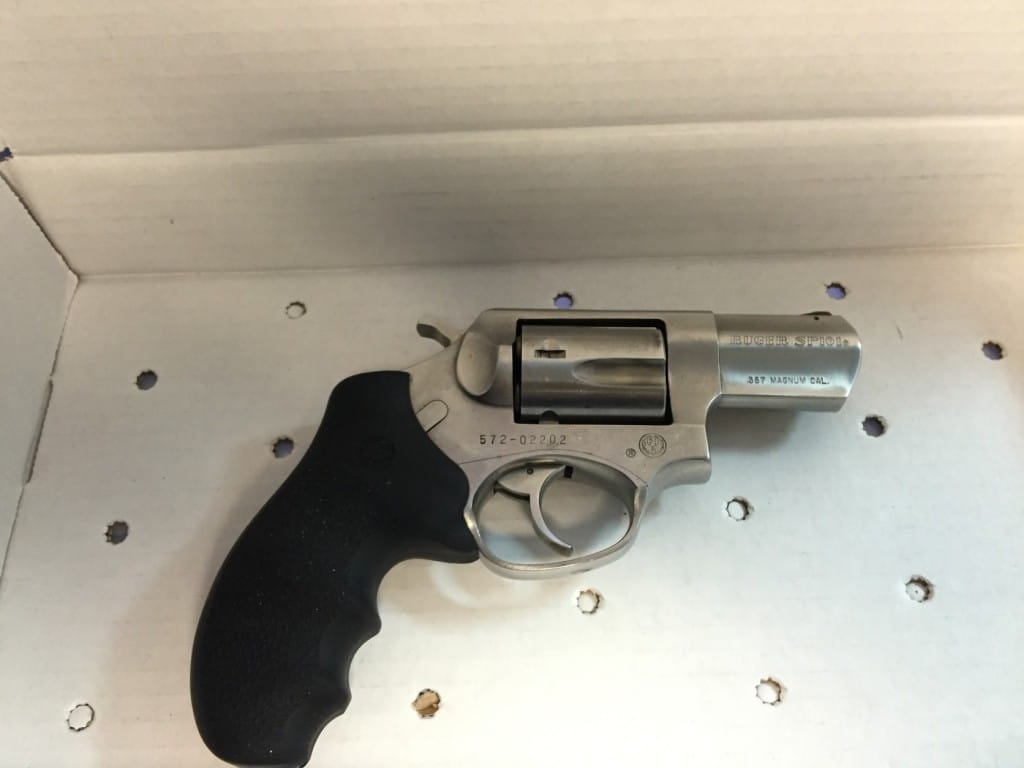 Jamal Funes a New Jersey based career criminal is in critical condition after a shoot out with NYPD cops in Brooklyn which saw two officers hospitalized after a car chase saw the hoodlum ram into a marked patrol vehicle head on.
Injured was Police Officer William Reddin who was struck in the hip and his partner Police Officer Andrew Yurkiw, hit in his vest at point-blank range.
Reddin underwent surgery at Kings County Hospital and was in stable condition while Yurkiw was released after receiving treatment for a blunt force injury.
Fumes who has at least 15 prior arrests and an extensive rap sheet is fighting for his life at Brookdale Hospital after being shot at 'numerous' times.
A report via the nydailynews describes the stand off first beginning when two uniformed cops from the department's housing bureau heard a gunshot near the intersection of Quincy St. and Malcolm X Blvd in Brooklyn.
When they approached Funes, he pointed the handgun at the officers and sped off in his vehicle.
Speeding through the streets of Bedford Stuyvesant, Funes shot at cops from his vehicle.
The officers, part of a plainclothes anti-crime unit working out of the 81st Precinct, called for backup.
Funes drove the wrong way on Lexington Avenue and slammed in to the officers' marked patrol car.
By then, backup had arrived. Funes faced off against eight cops at the intersection of Lexington and Malcolm X Boulevard.
During the gun battle with the suspect, Reddin was struck in the hip, just below his bulletproof vest. Yurkiw was saved from death when a bullet hit his vest.
Funes stayed inside his car throughout the shootout.
When it was over, cops recovered a .357-caliber handgun from the front seat of Funes' car, along with five spent shell casings, the commissioner added.
Told Mayor de Blasio during a press meeting: 'The officers are alert and talkative, and it was so good to see them in such good shape despite everything they'd been through,' while adding they 'were dedicated officers.'
Reiterated the NYC Mayor: "This morning's a reminder of the important and dangerous and crucial work that police officers do, and the way they put their lives on the line every single day,"
A report via the nypost notes Redding one of the two officers injured as a nine year veteran, and a married father of two with another child on the way with the other injured cop, Yurkiw on the police force for three years.
Asked what may have prompted Funes to go on his shooting spree, NYPD Police Commissioner William Bratton responded: 'His history is what might have prompted him.'
The thug's rap sheet includes a 2007 arrest for assaulting an NYPD cop and trying to take the officer's gun. Funes served three years in prison on those charges.
In 2006, Jamal Funes was charged with assault in the second-degree for striking a child with a belt and was on probation for a year. And in 2002, he was charged with assault for punching a girl in the face.
Funes's record also includes 11 arrests in Illinois between 1996 and 2000. The details of those arrests were not known. At the time, Funes lived in a Chicago.
All of the shots fired during the Brooklyn shootout were captured on the NYPD's ShotSpotter, a high-tech gunshot detection system, Bratton added.
Two NYPD cops shot in #Brooklyn @NYPDnews pic.twitter.com/67RBGncvc3

— NYC Everyday (@NYC_Everyday) February 20, 2016
Large #NYPD presence remains in Bed Stuy where two plainclothes anti-crime officers were shot. Suspect also shot. pic.twitter.com/DfwHNgB2u8

— Marcus Solis (@MarcusSolis7) February 20, 2016
Both officers are alert, in stable condition & expected to make a full recovery. The investigation is ongoing.

— NYPD NEWS (@NYPDnews) February 20, 2016
At approximately 3:20 A.M., during the apprehension of an armed suspect in Bedford Stuyvesant, Bklyn., 2 officers were struck by gunfire.

— NYPD NEWS (@NYPDnews) February 20, 2016