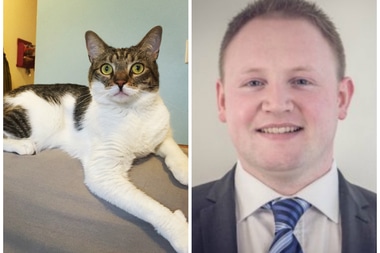 Declan Garrity Barclays banker double life: How did he manage to keep his sadistic secret?
Declan Garrity the Irish national financial analyst on working assignment for Barclays in NYC accused of torturing his Upper East side Manhattan roommate's cat faces the prospect one and a half years to four years jail.
Appearing at a Manhattan Criminal court on Monday in relation to ongoing abuse of his roommate's 8lbs cat in an 'especially depraved or sadistic manner' the banker is said to have appeared solemn and anxious.
During his arraignment the Barclays banker was accused of ripping out the nails of black, white and brown Lucy – and setting her tail on fire.
His roommate claims that the abuse went on for three months and that when she asked him about it he told her an iron fell on her pet.
'I ripped its nails out' Declan Garrity financial analyst tortured roommate's cat
Charged with two counts of aggravated cruelty to animals, a felony offense which carries a prison sentence of between one-and-a-third to four years, Declan Garrity was allowed out of jail after posting $5,000 bail.
Garrity, in the US on a work visa, is also accused of one count of torturing and injuring animals.
The hearing took place as the three year old cat had been placed in intensive care and was being fed by a tube after her teeth were broken too, with the cat now said to be recovering and beginning to purr again.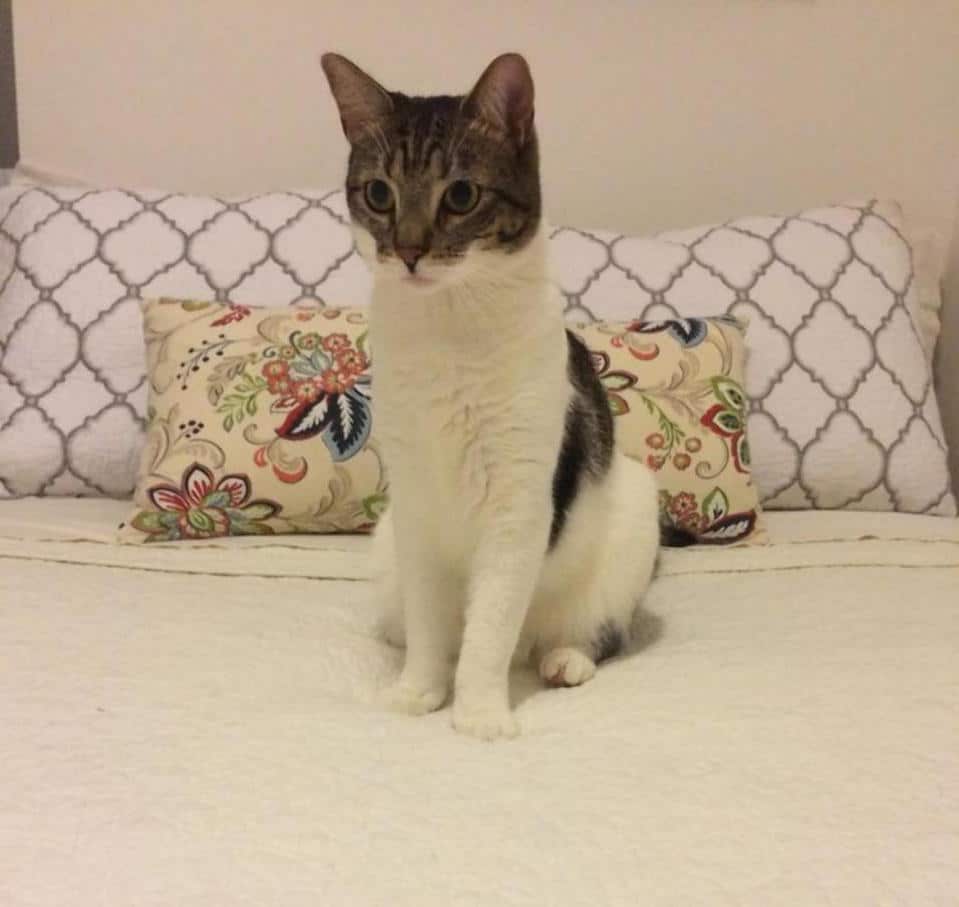 During the court hearing Garrity was told by Judge Joanne Watters that he could not have any contact with the owner of the cat, who has publicly only given her name as Danielle, including texts and emails.
He will be allowed to return to the apartment they had shared on New York's Upper East Side for two hours on Tuesday to collect his belongings but will first have to stop by a local police precinct to have an officer escort him.
Garrity is said to have tricked Danielle after responding to her Craigslist advertisement for a roommate by telling her that he grew up around cats so that he would ask her to move into last November.
However whilst she was at work in her nursing job, the ambitious banker who prided himself on his high achievements held a very dark secret, which included sadistic maltreatment of his roommate's pet cat. 
Garrity is said to have abused Lucy until the morning of February 20 when Danielle finished her shift and came home to find her cat cowering in her carrier.
Her back foot was bent in the wrong direction and she was missing fur, it is alleged.
According to the criminal complaint, Danielle went to the police and vet Dr Robert Reisman carried out an inspection of Lucy.
He found she had recently suffered a number of injuries within the last few days.
They were a dislocated right tibia bone, a fractured right tibia, broken teeth, severe inflammation to her mouth, burns to the tail, anal area, right thigh and left thigh noted a report via the dailymail.
Dr Reisman also noted that Lucy had broken claws and what the complaint described as 'severe muscle injury'.
Danielle has said that only then did she realize that Lucy's odd behavior in recent months had been due to Garrity allegedly abusing her.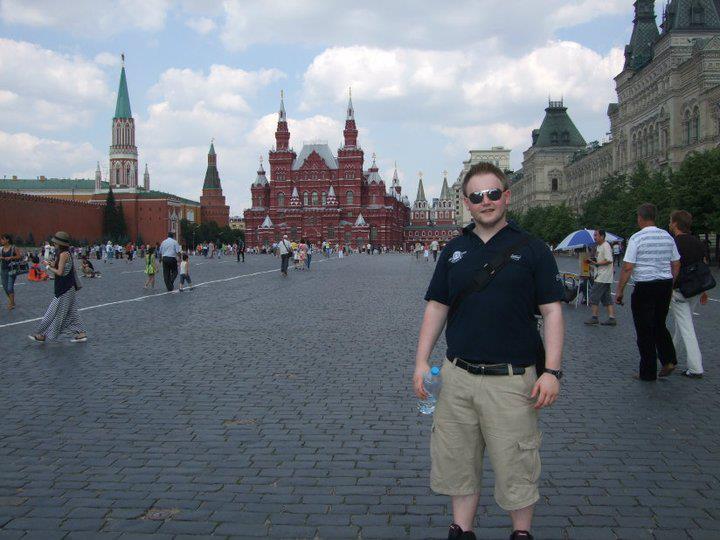 According to the criminal complaint, since November Lucy has been acting strangely including hiding in Danielle's bedroom closet, not eating and 'constantly licking her paws'.
Lucy's pelvis was broken on January 25 and Garrity is said to have told Danielle that an iron fell on her whilst she was at work.
Danielle, 29, has so far spent $12,000 on veterinary bills and has set up a Gofundme page to help pay for them, raising $2,500 so far.
She has said that Lucy was 'noticeably staying away' from Garrity but she never suspected what he was allegedly doing.
Told the shocked roommate: 'I thought it was weird. I was like: "How can we get the cat to like him?" Your mind doesn't go straight to: 'He's doing something to my cat".
'It's nauseating. I've been disgusted with everything…I thought he was the best roommate I ever had. It's bizarre'.
According to his LinkedIn profile, Garrity attended the Christian Brothers Grammar School in Omagh, Ireland and studied at the Queens University in Belfast.
He then attended the Hult International Business School in Boston, and joined Barclays in New York as a financial analyst in October 2014.
His LinkedIn profile says that he has done volunteering in Russia, South Africa and Mozambique.
He describes himself as a 'market orientated professional' who prides himself on his 'tight work ethic'.
Barclays said that Garrity, who will next appear before the court on April 28, is currently on a leave of absence pending a review.