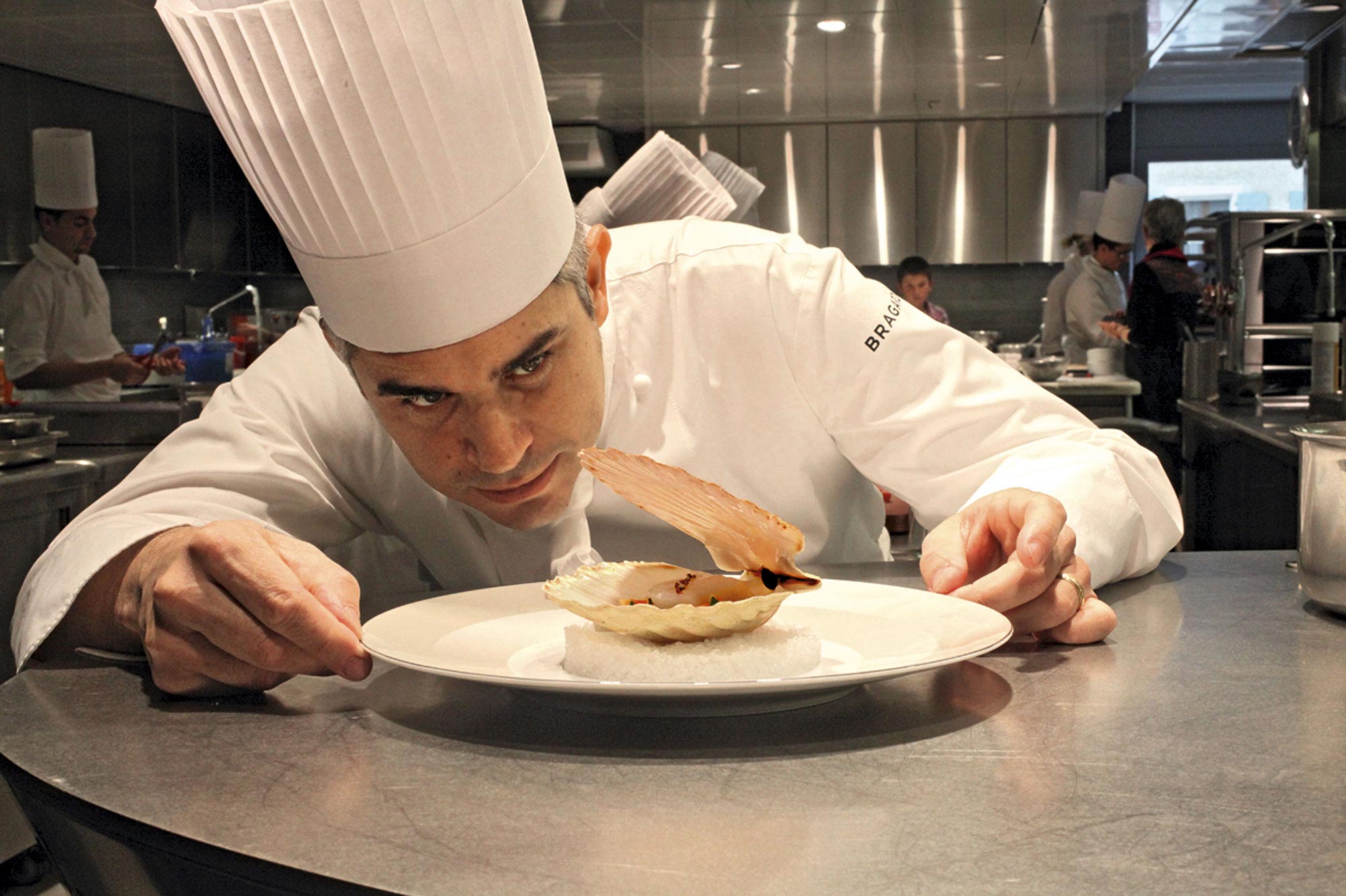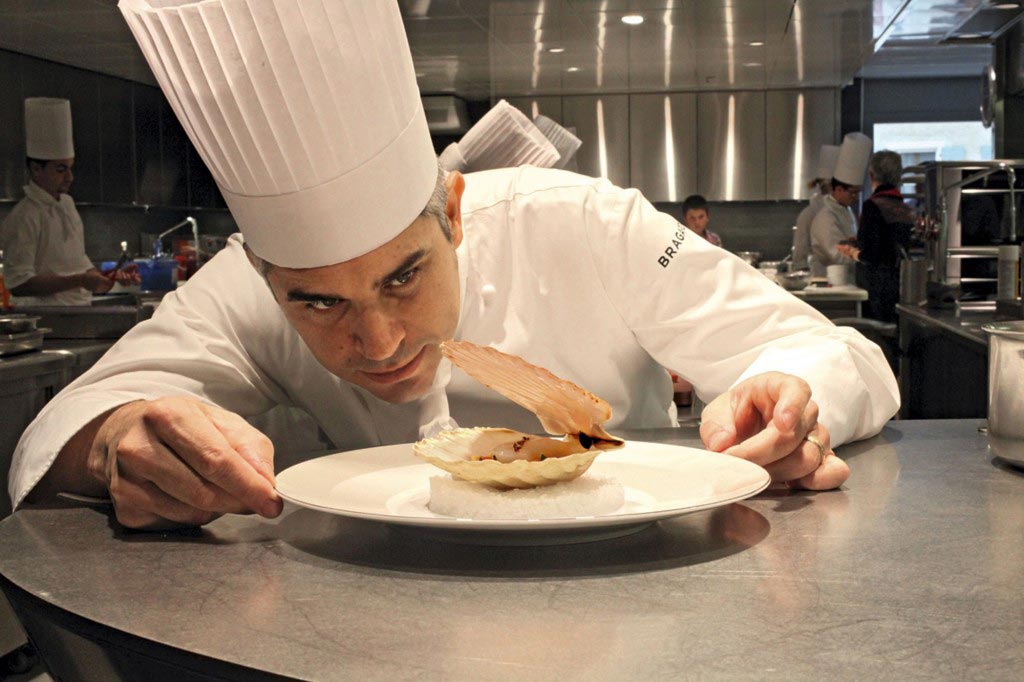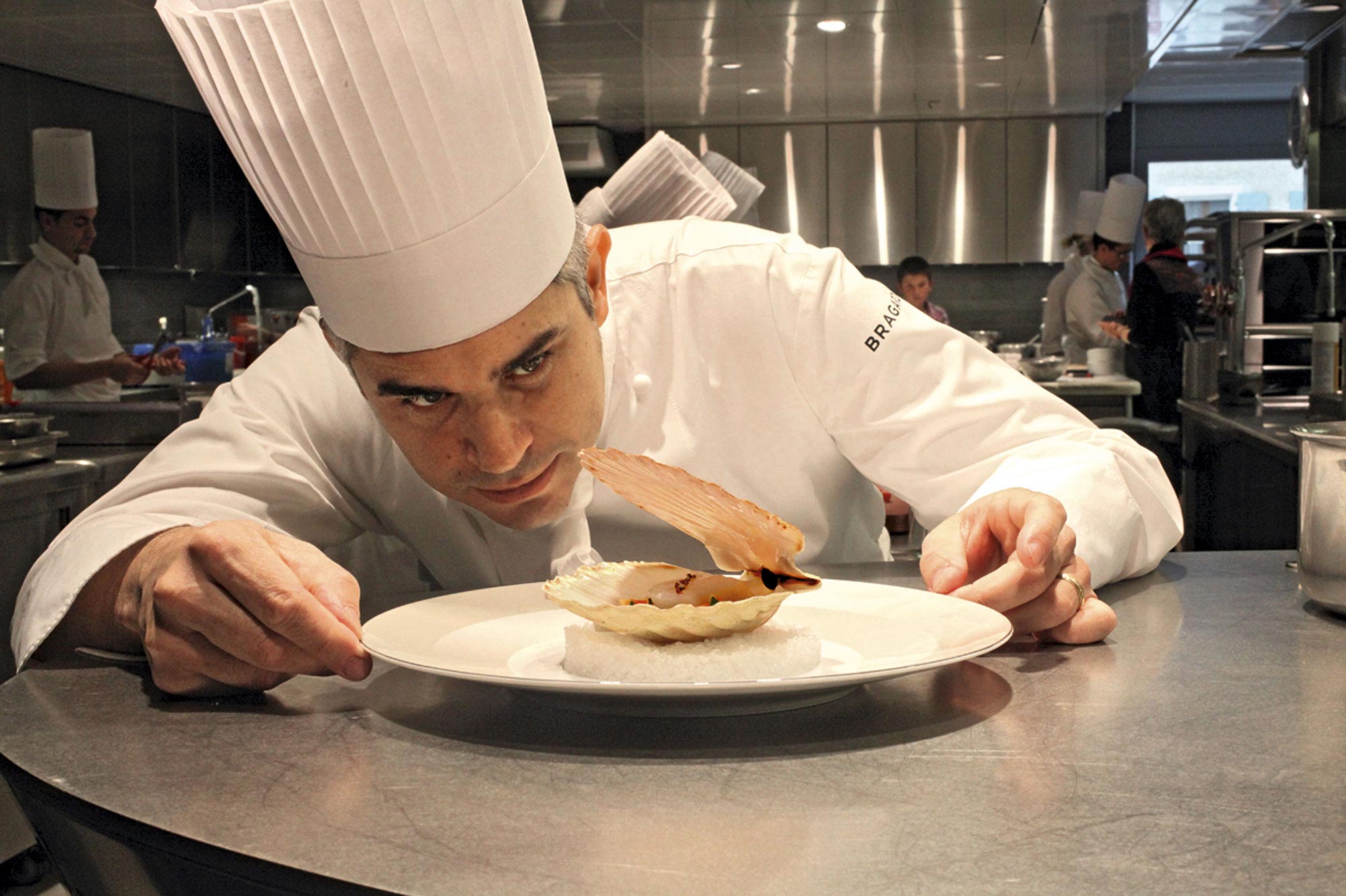 Acclaimed French Swiss chef, Benoit Violier has committed suicide over the weekend. The world famous chef's death comes a month after his 'tiny' Swiss based restaurant, Restaurant de l'Hôtel de Ville was voted the best restaurant in the world.
News of the gourmet chef's death has led to rampant speculation that Violier's sudden death may have been precipitated by his new found recent status. Or the fear that he was just about to lose ranking?
Told Paris restaurateur Pierre Gagnaire via Swiss outlet 24 Heueres: 'I hope that the stress of this number-one ranking is not the cause.'
Added Pierre Keller, a wine merchant who saw Violier just days ago: 'I am appalled, absolutely destroyed.'
Referring to Violier's esteemed restaurant, he added: 'It takes a lot of pressure to do that.'
Violier, 44, died in his home in Crissier, Switzerland, from a self-inflicted shotgun wound, according to police.
Ironically or because of it, the rising chef's death comes a month after his low-profile Zurich based restaurant, which he ran with his wife, Brigitte was awarded one of the highest honors possible. The outlet was one of about 100 restaurants in the world to earn the maximum three stars from the Michelin Guide. In December, La Liste — a restaurant ranking by the French Foreign Ministry — deemed it the greatest eating establishment in the world, ahead of bigger names like New York's Per Se and Paris' Guy Savoy.
Sample choices on Benoit Violier's menu included much apprised dishes including 'pigs trotters from the Jura with black truffles and glazed with Madeira wine,' 'roast Bresse chicken served with "Blue Winter" leeks and truffles', and a 'fantasy of shellfish from the Saint-Brieuc Bay served raw in the shell on a delicate velouté.'
That said, Benoit Violier's rise to fame came at a certain price, with the chef conceding of the insurmountable challenges of meeting 'high expectations.'
Violier openly discussed the pressures of meeting such high expectations.
'It's my life,' Violier told Swiss TV station RTS in 2014.
'I go to sleep with cooking, I wake up cooking.'
Yet there were recent personal losses as well to contend with as well, including the death of the uber chef's father last year, along with the death of fellow chef Philippe Rochat, whom Benoit Violier considered a 'mentor' and 'second father,' according to The Guardian.
Violier's death came just hours before he was due in Paris for the release of the new Michelin guide. Early reports on the new guide did not indicate if the restaurant's coveted rating went down this year.
But French reports said Violier was haunted after his rating in the Gault & Millau guide went down, and he feared a similar slip in Michelin.
In 2003, French chef Bernard Loiseau killed himself with a shotgun amid rumors that the three-star rating for his restaurant, La Côte d'Or, was about to fall.
Gabriel Waterhouse, a rising British chef, according to a report via the nytimes noted star chefs like Violier operated in an extremely competitive atmosphere, in which speaking about fears was taboo.
Told the chef who until recently had presided at Galvin La Chapelle, which has one Michelin star:
'People are quite macho in the industry, and people don't feel they can really talk about their problems or the stresses of what is being asked of them.'
The suspected suicide of the 'world's best chef' highlights pressures of haute cuisine https://t.co/sC9T2Igsq7

— The Independent (@Independent) February 1, 2016
@BenoitViolier tristesse pic.twitter.com/dxL5yOcF8q

— Claude Ansermoz (@CAnsermoz) January 31, 2016
Sorry to hear that the best #chef in the world just left this planet @Benoit_Violier #Crissier #Switzerland #RIP pic.twitter.com/aecpiNpIgc

— Katia Kulawick (@parisianland) January 31, 2016