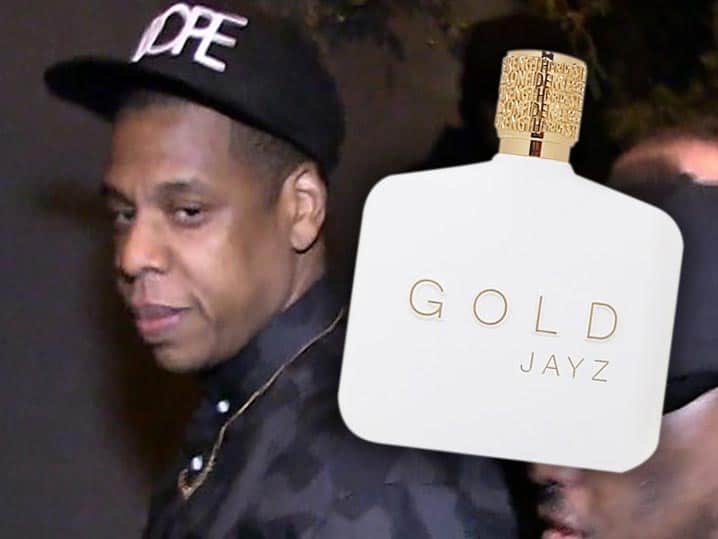 Jay Z perfume lawsuit: Did a perfume manufacturer unwittingly play themselves for a fool?
Parlux Fragrances, a perfume distributor, involved in licensing, designing and marketing celebrity fragrances has launched a $20 million lawsuit against rap mogul, Jay-Z, after a joint venture, Gold Jay Z went belly up.
In their suit, Parlux alleges that the rapper, also known by his real name as Shawn Carter reneged on his promise to make appearances to help promote the $20 000 a prototype gold infused bottles whilst keeping his upfront $2 million license fee.
The rapper's failure to 'promote' the brand, claims Parlux, in the end led to the death of the fragrance which has failed to live up to the distributer's expectations of $50 million revenue in the first two years.
According to a report via tmz, the label was launched in October, 2013, with the rapper paid an upfront fee of $2 million in return to agreeing to let the distributer use his name and purportedly helping to market the brand. 
Yet according to the suit against the rapper, the distributer claims that the rapper failed to make at least six promotional appearances he was slated to make, including an appearance on Good Morning America, an exclusive interview with Women's Wear Daily and an in-store appearance at Macy's.
Since the signature fragrance's debut, court papers disclose Jay Z having yet to make any appearances, let alone promote the brand on social media.
A report via the nydailynews, Parlux lawyer Anthony Viola claims that the company worked with Jacob the Jeweler to create five prototypes bottles which had solid gold caps and gold drizzled on the exterior which cost a staggering $20,000 each.
He said in the papers: 'Mr. Carter rejected all of them and kept the prototype'.
Parlux claims the perfume itself was a great product as it was successful at first but alleges Jay Z's lack of support meant interest dropped off.
It stated that 'in the fragrance industry, it is virtually impossible to sustain the success of a celebrity fragrance' without both celebrity promotional appearance.
The company also accuses the rapper of not developing follow up scents to keep fans interested
Parlux is now demanding the court make Jay Z pay back the $2 million up front royalty and give back 3000,000 shares, void their contract and then wants at least $18 million in damages.
What do you think? Does Parlux Fragrance have a case or was it simply a case of wishful dreaming that Jay Z would also bother to physically promote the brand (they were using his name and image after all), that just because a musician can occasionally make good music they know anything about little else and never mind that Jay Z's target audience probably doesn't have $200 to spare for a bottle of gold infused cologne, let alone $20 000 …