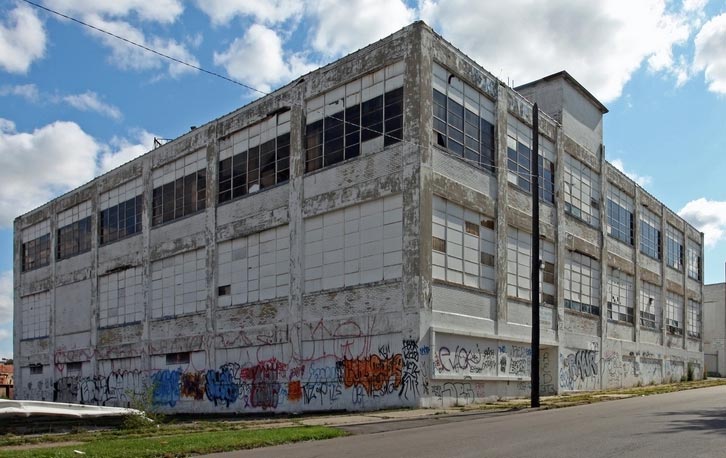 How did the impending Galapagos sale Corktown flip lead to revolt?
Causing furore is news of Brooklyn arts entrepreneur Robert Elmes, executive director of the Galapagos Art Space who stands to make a tidy profit of close to $5 750 000 after putting up for a sale building he acquired in late 2013 for $500 000 with appraisal evaluations now set at $6.25 million.
Unfortunately for Robert Elmes, the news hasn't gone down too well for the arts for arts for profit champion who has found himself being scorned by his new adopted Detroit community who had presumably assumed that the businessman was one of them: a hipster socialist who liked to make art once in a while and live on the cheap away from the dragons of NYC and other horrible capitalistic cities where having to make money is an inconvenient eye sore.
The building in contention, according to Crain's Detroit Business, is a 138 000 sq foot warehouse the entrepreneur bought in the up and coming district of Corktown in December 2013, just off the central business district. Not surprisingly over the course of just over three years the building has markedly appreciated while many other areas of Detroit remain moribund. Never mind the flocks of individuals who continue to find their water turned off for lack of services or just plain poverty and the wonderful and ongoing press in recent times (how to succeed in capitalism 101 explained) that allowed Robert Elmes to profit handsomely.
Perhaps what has most unsettled observers and pundits on social media are previous claims the Galapagos director had made, in which he told he was leaving NYC because the costs of doing business there are prohibitive (unless one is willing to squat, but that is another tale of yesteryear…) and that he hoped to make Detroit the art and performance center his new home along with bringing succor to a new rising arts/hipster community in Detroit.
Ranted Detroit journalist Kate Abbey-Lambertz: 'It's . . . insanely speculative and hypocritical. They're a nonprofit,'
'Elmes is contributing to exactly what he condemned in NYC.'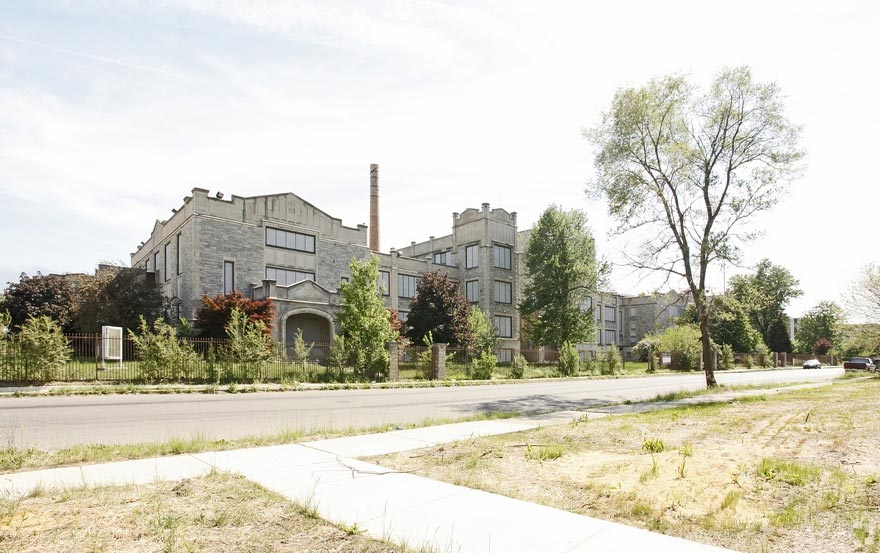 Along with the acquisition of the Corktown building, Elmes snatched up as many as eight other buildings (not bad for a presumed starving artist…) in nearby impoverished Highland Park where the entrepreneur is set to concentrate on the further development of his art operative.
In one savvy buy, Elmes ended up buying a total of five buildings totaling 300 000 square feet at a mere $18 000 from Highland Park School District. Which reminds one of the old adage, to succeed in capitalism it's normally (despite contrary illusions that all market players are all dispensed with the same mobility) handy to come equipped with a nice wad of cash. Something the entrepreneur was able to achieve after booking $2m revenue in the last year of Galapagos' operations in 2014.
Which of course raises the question, did Robert Elmes really move away from Brooklyn to Detroit cause he was suffering the economic blues (as he claimed) or because of the entrepreneur's savvy understanding of supply and demand. That is, demand for Detroit as the next it city was bound to eventually catch on and how.
Not often broached is the fact that Elmes despite his fondness to merit himself close to artists and their kinfolk is the reality that he also likes to associate himself with very well to do real estate investors, including billionaire real estate investor Dan Gilbert.
Notes artnetnews of Gilbert:  That guy has cornered the market in the CBD, now owning 80 buildings totaling some 14 million square feet. He isn't doing this because he has a deep love for Detroit. He's doing it because he wants to maximize the return on his investments, one of which was recently reported as having increased 18 times in value.
Robert Elmes though has told in the past that coming to Detroit was never an issue of becoming rich but rather an opportunity to escape high rising costs and to give back to the community.
Told Elmes: 'In New York City we created a no cost to low cost model for nonprofits, cultural groups and community groups to use the venue for fundraising and activism and presented over 600 fundraising events,'
'We're going to expand that here in Detroit and you'll see everyone big and small raising money through our infrastructure.'
Which presupposes that the arts entrepreneur is very well aware that if he and his Galapagos group are to continue to succeed they are going to need to harness the support of the community and not be shy in reinvesting back into the community. Something that Robert Elmes has professed is his intention as he seeks to take some of the sky high winnings off the table along with meeting the sudden challenges of taking care of his young toddler son who was very recently diagnosed with leukemia, forcing his hand.
Artist moves to Detroit from NYC citing gentrification, buys building, tries to sell it for 12x :l (via @KABBEYL) https://t.co/hNpEFjBneg

— Peter Moskowitz (@ptrmsk) January 7, 2016
Time will tell if the community that Mr Elmes hopes to ingratiate himself with, will come flocking to his ever expanding art space, public relations debacle spectacle aside hasn't stopped other entrepreneurs in the past from excelling.
Then again perhaps what really irks some in the community is the play that Elmes was just one of them, a humble 'I just need somewhere cheap' to exist guy when in reality he one of those rare individuals who has managed to marry luck, good fortune, presumably lots of hard work, sweat and tears and the roll of the dice along with some well acquired contacts along with money to roll the dice in the first place. At least to the community's credit Robert Elmes is willing to take some along with him on the way up…a far cry from many uber players who left Detroit (and perhaps most of the nation in) the dirt mess that it's currently in.
After 20 years, Robert Elmes is moving the Brooklyn-based Galápagos Art Space to Detroit http://t.co/DelQL4yOvF

— Luis B. (@luisbaldomero) September 21, 2015