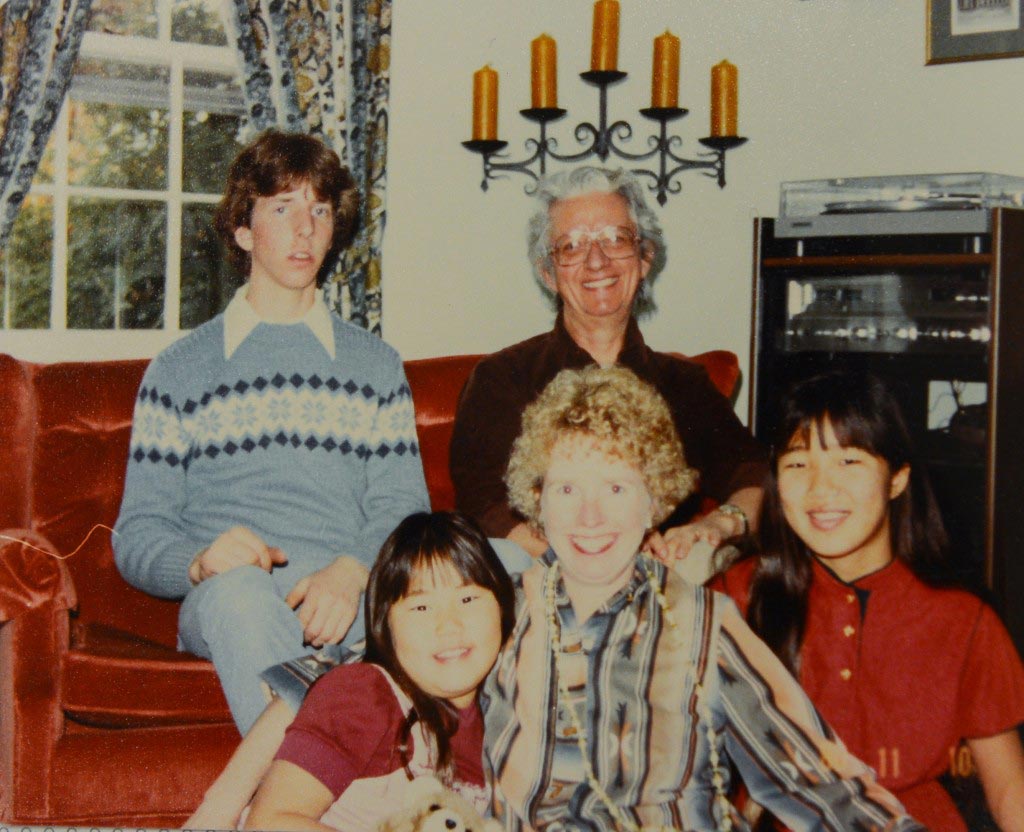 The good feel story of the week belongs to two orphaned Korean sisters separated 40 years ago who have been reunited after being hired on the same floor of a Florida hospital.
According to a report via the Sarasota Herald-Tribune, Holly Hoyle O'Brien, 46 was adopted by an American couple in 1978 when she was 9-years-old. Her stepmother had taken her younger half-sister, Eun-Sook—now Meaghan Hughes from her alcoholic father as a three-year-old, years earlier.
Meagan Hughes barely remembers her mother or the Korean orphanage. She was also adopted by an American family and grew up in Kingston, New York about 300 miles from where her sister lived in Virginia.
Earlier this year, O'Brien was hired at Bayfront Health Port Charlotte, working as a nursing assistant on the fourth floor. Two months later Hughes was hired.
From there the two orphaned Korean sisters 'instantly connected' with the uncanny similarities and tales of childhood separation soon adding up, the pair decided to see if they just might be each other's lost sister from Korea, after each had resettled under the guise of different families in the United States.
Remarkably DNA tests confirmed their suspicious this summer, leading to the lost sisters overjoy.
Orphaned sisters reunite decades later working at hospital: http://t.co/VcTh3LBBOP pic.twitter.com/gEsHxM0LcI

— WGN TV News (@WGNNews) October 11, 2015
In 1978, at age 9, Holly was adopted by an American couple who gave her the new name. The sister recalls the transition to her home in Alexandria, Va., being bumpy, both culturally and linguistically, but the environment was nurturing. Plus, she had three sisters and six brothers.
One night Holly woke up in tears: 'I said my daddy died, I have a sister, we need to find her.' Holly's mother contacted the orphanage. There were no records of a biological sister, anywhere. Decades later, Holly's husband contacted the orphanage again, just to be sure. The results were the same.
Reflected social and behavioral scientist Nancy Segal as to how the orphaned sisters managed to reunite on a planet of 7 billion people: 'I do think that genetically based similarities, are the social glue that draws and maintains these relationships.'
Adding: 'Everything had to happen just right for them to meet, and the odds of that were like a miracle,'
'I still can't believe it.'
Sweet story: Orphaned sisters reunite while working on same floor at #Sarasota hospital. http://t.co/JsKK6eDjx5 pic.twitter.com/ux9Q76tz8R — Herald-Tribune (@HeraldTribune) October 10, 2015