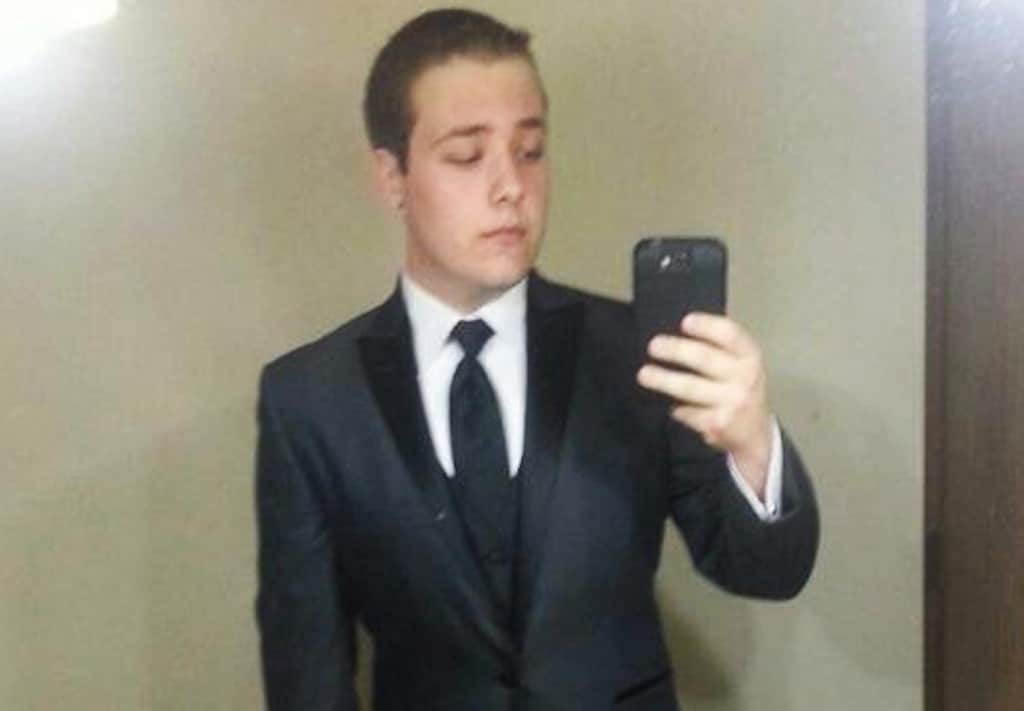 Triceton Bickford, 19, an Indiana University sophomore student has been arrested in an alleged hate crime after assaulting a Muslim woman at a café and terrorizing her family in a racially motivated attack Saturday night.
According to a report via fox59, Bickford leapt out of a South Walnut St. alley yelling 'white power,' derogatory phrases about African-Americans and 'kill them all' before attacking a Muslim woman sitting outside the Sofra Café.
The psychology student (yes the irony …) was observed grabbing the woman by the back of her neck, slammed her face onto the table before then choking her. 
During the attack, the student attempted ripping off the woman's headscarf, in the process chocking her even more. At the time the woman's 9-year-old daughter watched in horror told witnesses.
Said the 47-year-old immigrant from Turkey who has been in the US for 18 years via WTHR: 'That never happened in my life. He pulled my scarf off, and, if I didn't grab his hands, he could have killed me.'
The attack would only end when the woman's husband heard his wife screaming from outside the café, rushing to her aid, along with a bystander who helped, police said.
From there, Bickford spat on both the husband and the assisting bystander's faces, while continuing to spew hateful threats.
As he was arrested in the patrol car, the student tried kicking the windows out, along with biting an officer's leg while in jail.
Take a deep breath, look out the window as I am being driven to jail and wonder to myself, 'where did it all come from?'
The incident led to the crazed student being charged with strangulation, intimidation, two counts of battery, battery on a police officer, public intoxication and illegal consumption of alcohol. Bickford was released on a $500 bond.
Walking to classes Monday afternoon, the student said he had no explanation for the attack, adding 'he couldn't remember.'
Told the student: 'They're making me out to be a monster. I'm just a normal person.'
He apologized to his alleged victim, and said he didn't take his anti-anxiety medicine that day and was drinking heavily. A breathalyzer test showed he had a blood alcohol level above .18, police said.
Responding to the incident, Indiana University spokesman Mark Land said the school was still investigating, with Bickford neither suspended or expelled the school confirmed.
Offered the school in a statement: 'This type of abhorrent behavior is not representative of our students, nor of the culture of inclusion and tolerance so many people at the university and in the Bloomington community have worked so hard to foster.'
A report via the nydailynews confirmed FBI special agent Wendy Osbourne telling the incident has led to an investigation determining if the attack was a hate crime.
Interestingly Bickford's since erased Facebook page, had the student using the N-word on a cached post from the Panda Express Facebook page in 2013. He is also tagged in several posts mocking African-Americans. Postings IU presumably overlooked before the student was admitted …