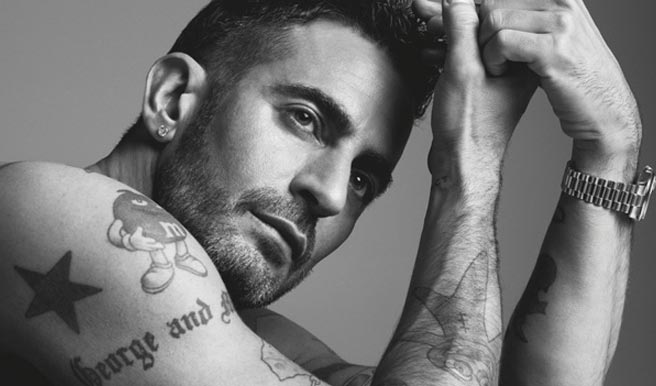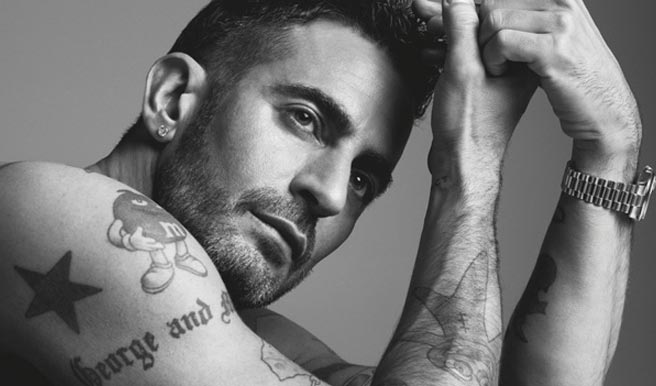 It seems there is little love lost between NYC fashion designer Marc Jacobs and tabloid rag, the NY Post as Jacobs has chosen to 'aggressively' respond to a scathing article that the post posted on Sunday questioning his business and the man himself.
The response also follows Jacobs equally responding to another article the NY Post published Tuesday morning claiming via a source that Jacobs partook in a ten man orgy over the weekend. An orgy which the source told left him disheartened at the lack of real sexy types, just average types participating.
Is Marc Jacobs on the brink of collapse?
Sunday's article via the NY Post, 'What's wrong with Marc Jacobs,' included an innuendo bonanzaa courtesy of Maureen Callahan speculating on the designer's 'purported bizarre behavior' and what to some looks like the imminent collapse of the designer.
Wrote Callahan in choice passages: A profile of Jacobs in last February's W magazine noted that the designer wore the same clothes — Adidas training pants and shoes — three days in a row. Last March, it was announced that his diffusion line, Marc by Marc Jacobs — which reportedly made up 70 percent of the company's business — would close, as would its stand-alone stores.
The high-end Marc Jacobs line has also suffered from a cohesive vision for the clothes — from collection to collection, there is no identifying fingerprint, the kind that marks a Ralph Lauren, a Diane von Furstenberg, a Michael Kors.
While few media outlets responded to the article, we chose to weigh in, Jacobs wasn't going to sit back and be the focal point of what he considered a sick expose. Told Jacobs in an open post via instagram: 'An open letter to Maureen Callahan, Girl, I think I understand your pain. You're a sick woman. It must be such a sad, unfulfilling and lonely existence to get paid for 'writing' (I use the term loosely) an article put together from out of context information ''written'' by other journalists over a period of time, for different periodicals, in different countries. I can't even imagine your suffering having made a life and name working for what has to be the worlds worst, trashiest, and most irresponsible of "newspapers" (LOL)! I can imagine the powerful and fulfilling feeling you must feel with each piece you "write" that helps yourself and your readers feel better about their lives by putting down others who are so unfortunate as to been blessed with a genuine passion for creation. Those creative individuals who like everyone else has feelings, a sexual appetite, "issues", character defects, and professional ups and downs. If you were a real writer and not the parasite feeding off of the successes and failures of others I wouldn't bother writing my thoughts here. I do feel sorry for you. Please know you are in my prayers. I hope you will someday find something, somewhere that gives you pleasure…and not at another's expense. Should that moment happen for you, please don't thank me. I only wish the best for everyone. Even you. Sincerely and disrespectfully, Marc (Jacobs).#lethimwhoiswithoutsincastthefirststone#youwannacomeforme?
But if that wasn't enough, Jacobs also decided to address the Ny Post's report on Jacob's ten man orgy over the weekend.
Rather than denying shit went down, the designer instead sought to defuse the stimulus action that supposedly went down, to calling the incident pedestrian mild and tame.'
Told Jacobs via instagram: 'Wild??? I'd say "MILD". And to whichever guest benefitted from calling this misinformation into the Post, I only wish you good health, happiness, and a long life to enjoy taking advantage of the kindness of strangers and talking shit about others. #reallyqueen?
Because Marc Jacobs knows better than the NY Post who the real Marc Jacobs is. Scandal aside….