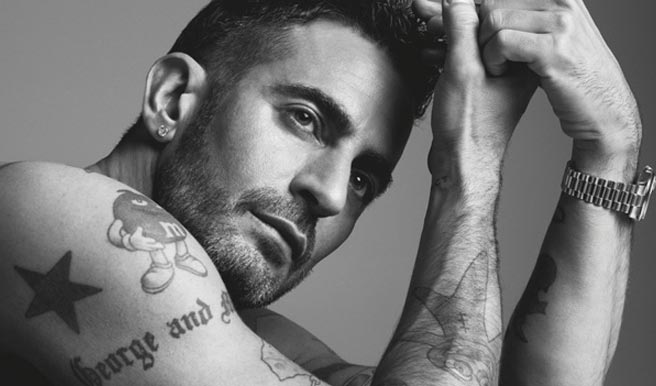 What's wrong with Marc Jacobs? Questions surrounding America's envisioned 'designer of the new millennium', Marc Jacobs have surfaced, as new concerns of the flamboyant designer's once thriving business take hold.
Plaguing the designer are questions with respect to suspect business decisions, wayward collections, expected (failed to arrive) new openings, flagging sales and how or why Jacobs came to part with French atelier, Louis Vuitton in 2013, the recent shutting down of former indie chic favorite, Marc by Marc Jacobs, a lawsuit via Adidas who claimed Jacobs had ripped off their three stripe insignia, along with the 'quiet' stepping down of long time business partner and greatest ally, Robert Duffy earlier this year.
Marc Jacobs instagram: 'Yes my dick is yours to try'
And if that's not enough, reports the nypost, questions have also been raised as to whether Marc Jacobs, a former drug addict (with heroin and cocaine his purported drugs of choice) may have once again fallen off the wagon?  Which is to ask has the designer's previous predilection to go on days binges cost him his vision and the confidence of backers or has the loss of business momentum and the unsaddling of the great Marc Jacobs led to the openly gay designer seeking the sanctuary of drugs?
Of course that's all speculation and the rehashing of previous stalls in Marc Jacob's previously flourishing career, which saw the much loved designer hit rock bottom and check into rehab in 1999 and in 2007. Yet one thing is apparent. Something isn't quite adding up in the stables of Marc Jacobs and his vested business interests and it's beginning to show in the numbers. Or the lack off.
Told Marc Jacob employees recently by way of WWD: "The company's business is undergoing a great deal of change. Many don't know what their futures hold,'
'Many don't know what their futures hold…[But] several offered variations on a singular thought: 'We were so lucky to have been a part of something special.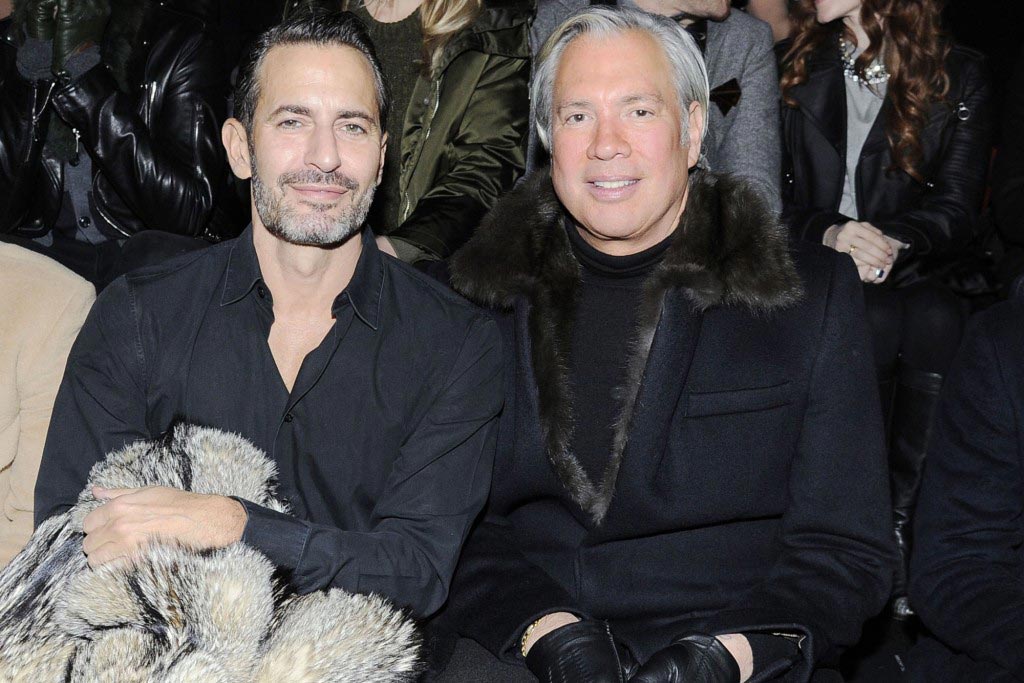 Yet what may be holding back Marc Jacobs who has always as the golden boy of American fashion bounced back is the sudden absence of Robert Duffy.
For every failing, firing, drug relapse, drama that belonged to Marc Jacobs, Robert Duffy, a kind of benevolent supporter and benefactor and great believer in Marc Jacobs, was always there. But suddenly for reasons not publicly stated, Duffy who first came into a then 21 year old Marc Jacobs life in 1984 when he was 28 suddenly bowed out.
Whether the reason to back out was sudden or the backer's last gasp and exasperation is not easily understood. The backing out could have simply come as a result of diverging business needs and aspirations. But again, the questions that continue to haunt Marc Jacobs is why is it that so many business ventures and partnerships are beginning to fall apart. Perhaps more importantly then is how will Marc Jacobs re invent himself in the absence of Robert Duffy, and if Jacobs, the much ballyhooed champion of American fashion can't morph and survive, who then in the American fashion landscape can?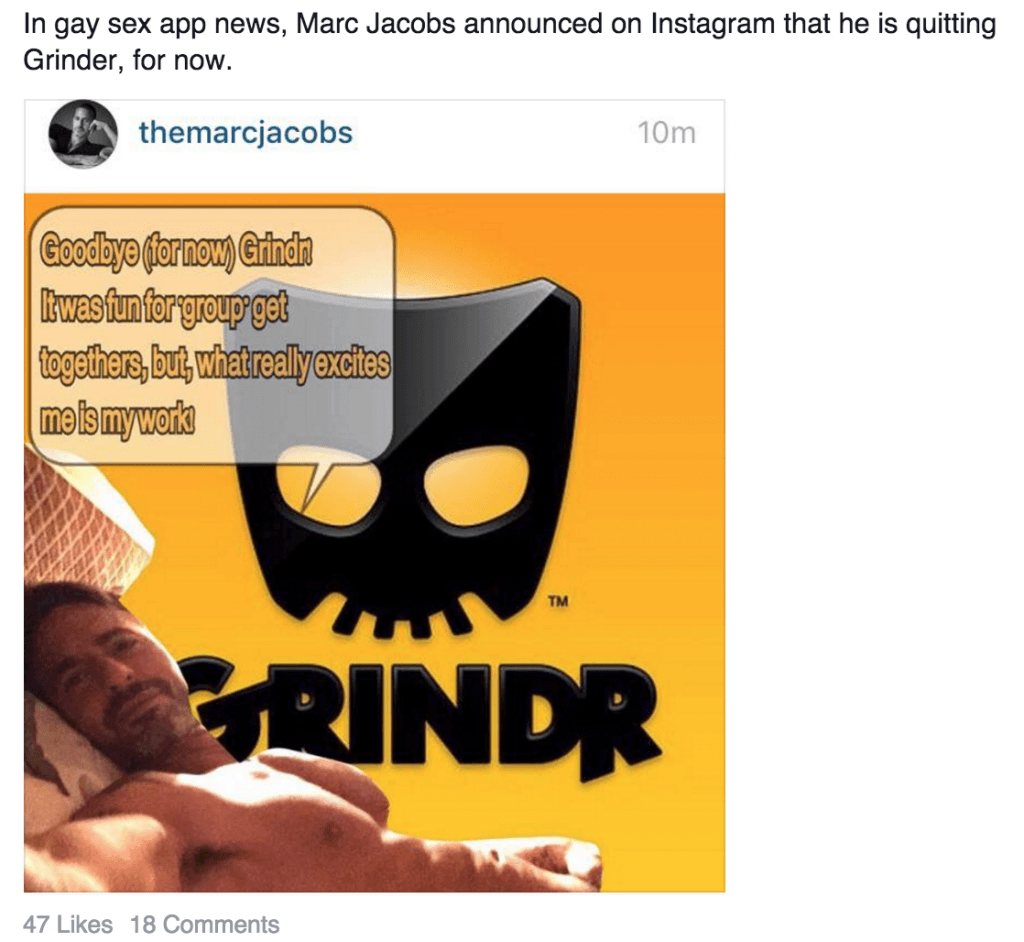 Offered Sebastian Suhl, Marc Jacob's new CEO, who replaced Duffy earlier this year: 'We've gone through many different ways looking at what [Marc by Marc Jacobs] was initially and how it had gotten away from that, and I think again we're back to that same thing,'
'The way to do it is that this is under one label.'
Suhl then went on to postulate that he sees a very bright future within America, even if 50% of the label's trade is overseas. Where you wonder? US malls. Which is to ask yourself honestly, are the kids in Omaha and Nebraska going to be flocking to the indie boho veneer of Marc Jacobs? Do they even understand it, or will Suhl find a way to make America understand what Marc Jacobs is all about. Assuming of course Marc Jacobs also comes to an understanding of who Marc Jacobs is these days too…