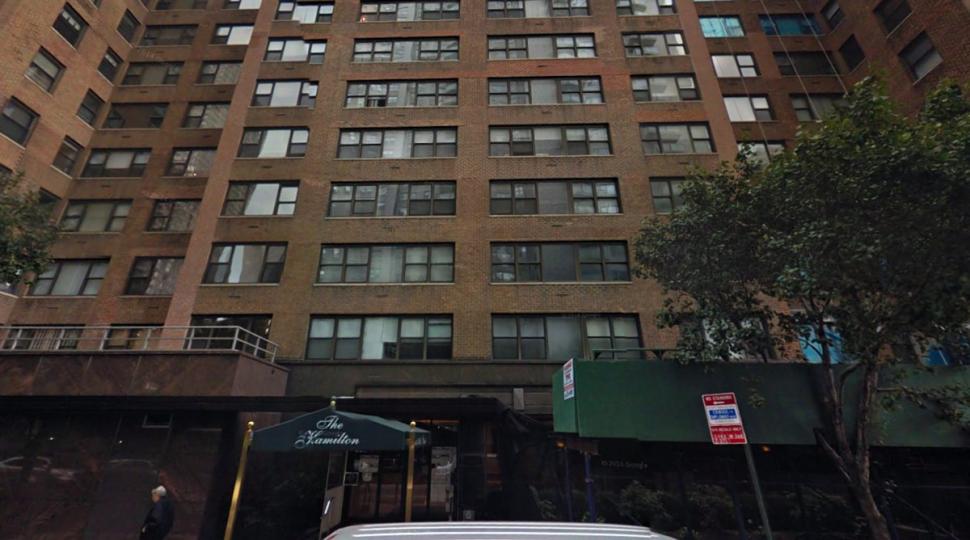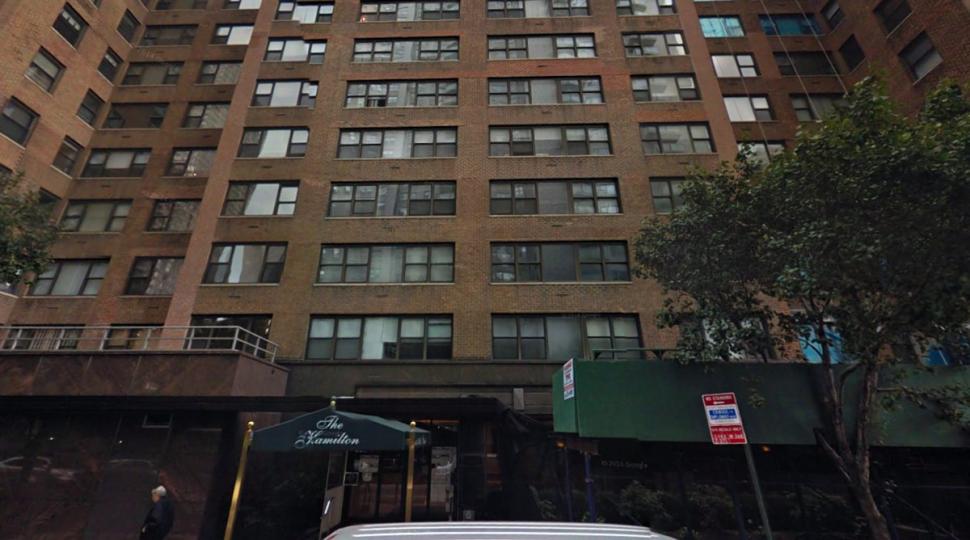 A 71 year old man has shot himself dead at his Murray Hill apartment after a NYC marshall arrived to evict him Tuesday morning.
According to a report via the nydailynews, NYC Marshal George Essock Jr. 'knocked on the apartment door at 305 E. 40 St. and the tenant asked him through the door to give him a few minutes to get dressed around 11:30 a.m.'
Offered Michael Woloz, a spokesman for the City Marshals:  '(The marshal) said a few minutes later there was a loud noise. He didn't know what it was.'
Drilling through the man's door, Essock found the man in the bedroom with a gunshot wound to his head.
Essock called police, but the tenant could not be saved.
Woloz said the visit was the first eviction attempt at the address.
'Everything was done as it should have been,' he said. 'This is not the first time something like this has happened…Given the volume they deal with, the laws of chance sometimes catch up with them.'
Of question is how long the man had lived in the building and how he came to exhaust efforts to stay in the apartment and whether he had been able to make alternative living arrangements or was offered any by the city? A dire challenge for many, never mind an elderly individual disposed to their idea that at this point in their life is settled.
Marshals in the city work as private contractors, but are regulated by the Department of Investigation.
They primarily serve court ordered evictions. Details of why the tenant was being evicted were not immediately available.
Woloz said marshals are trained to deal with the fragility of the situation.
'The marshal is entering this person's life at a challenging time. It's not a pleasant call,' Woloz said. 'These guys are professional and they're very sensitive to the fact that it's a very sensitive time to the recipient. You have to do it humanely, with the understanding that there's a person on the other side of that door.'
Essock could not immediately be reached for comment.