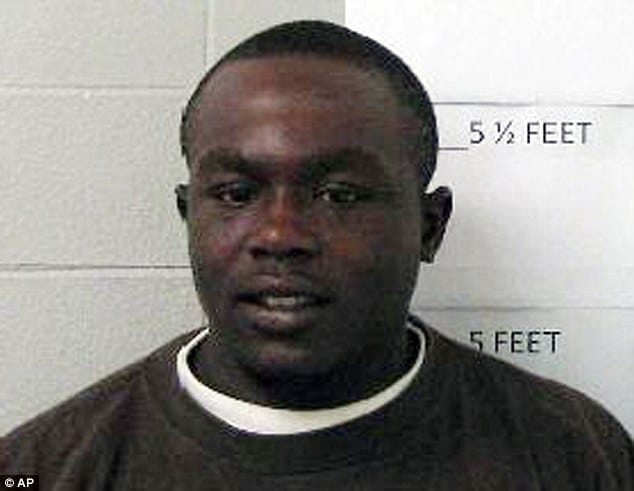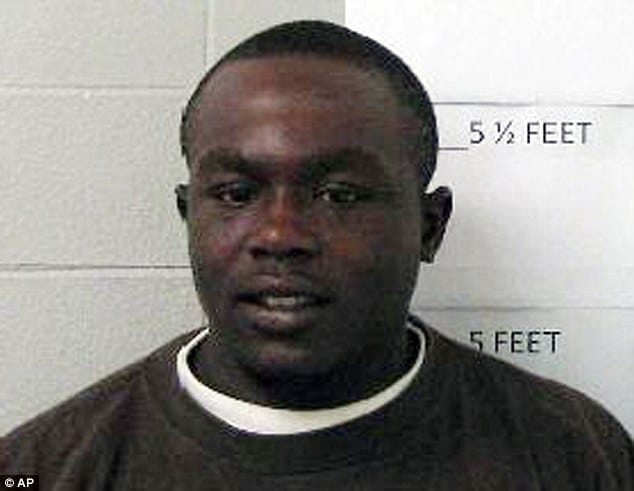 James Junior Minter, 26 has been charged with 3 counts of attempted murder after shooting and injuring a woman, her baby and a paster inside an Alabama church Sunday because he was upset over a recent break up.
The man's arrest comes after he unleashed a shower of bullets at the Oasis Church in East Selma, Alabama.
The Selma Times Journal reports witnesses telling Minter entering the church and sitting in the front row between his former girlfriend and the baby. The girlfriend, 24, fell to the ground, and Minter fired at her, striking her in the jaw and shoulder. The baby, a 1-month-old boy, was shot in the hand.
Reacting to the shooting, Pastor Robert Carswell grabbed Minter leading to him being shot in the leg. Members of the congregation helped subdue Minter and managed to wrest away his gun before he fled the church before soon being arrested.
The pastor was taken to a local emergency room for treatment, while the woman and baby were taken to a hospital in Birmingham. The victims are in stable condition.
Selma Police Department Lt. Curtis Muhannad said the shooting was likely inspired after Minter and the injured woman recently split, with visitation issues with his baby son a contributing factor at the man's rage.
Muhannad added that Minter had prior arrests, but details on the nature of his past encounters weren't immediately available. Also of question is whether Minter had broken a prior order of protection or why for that matter, Minter targeted his estranged girlfriend at church?
Reacting to the shooting, District Attorney Michael Jackson praised the pastor and members of the congregation for helping wrestle the gun away.
'A whole lot more people could have been shot,' Jackson said, 'They all played a heroic role.'
The DA said worshippers having to be alert and on guard in a place meant to be a sanctuary was a shameful commentary on society.
Offered Jackson: 'We've reached the point where all churches are gonna have to have cameras and check for weapons,'
'That's the way society is going now. It's the world we live in now.'
Points out a report via fusion: According to the Gun Violence Archive, a group that compiles statistics on gun violence in America, there have been 37,698 shooting incidents, 9,471 deaths and 19,294 injuries from guns so far in 2015.
A recent study by the Huffington Post's Melissa Jeltsen found a strong link between domestic violence and gun crime:
We found that in 57 percent of mass shootings, the shooter targeted either a family member or an intimate partner. According to HuffPost's analysis, 64 percent of mass shooting victims were women and children. That's startling, since women typically make up only 15 percent of total gun violence homicide victims, and children only 7 percent.
Minter is being held without bond at the Dallas County jail. It is believed despite the pastor being white, the shooting was not racially motivated as some initially wondered.
James Minter charged with attempted murder after shooting girlfriend, newborn baby, & pastor at East #Selma church pic.twitter.com/doz1ZAINXc

— Shevaun Bryan (@finessebryan) September 20, 2015
This is Oasis Tabernacle Church in Selma where 3 people, including a baby, were shot this morning around 11. pic.twitter.com/UvmeA2SMAu — Hannah Lane (@HannahLaneWSFA) September 20, 2015
Oasis Tabernacle Church's pastor, a woman, and her baby were shot at the church today. Notice sign says forgiveness. pic.twitter.com/32Bw8zL9aM

— Hannah Lane (@HannahLaneWSFA) September 20, 2015