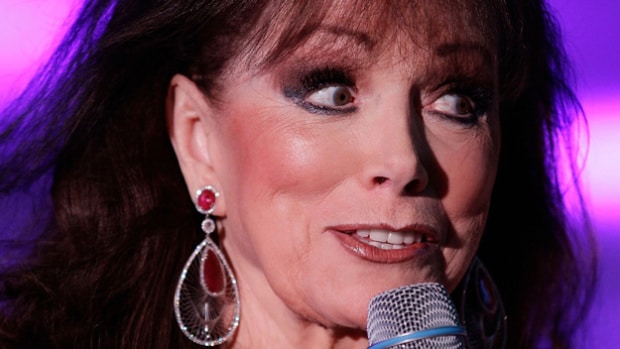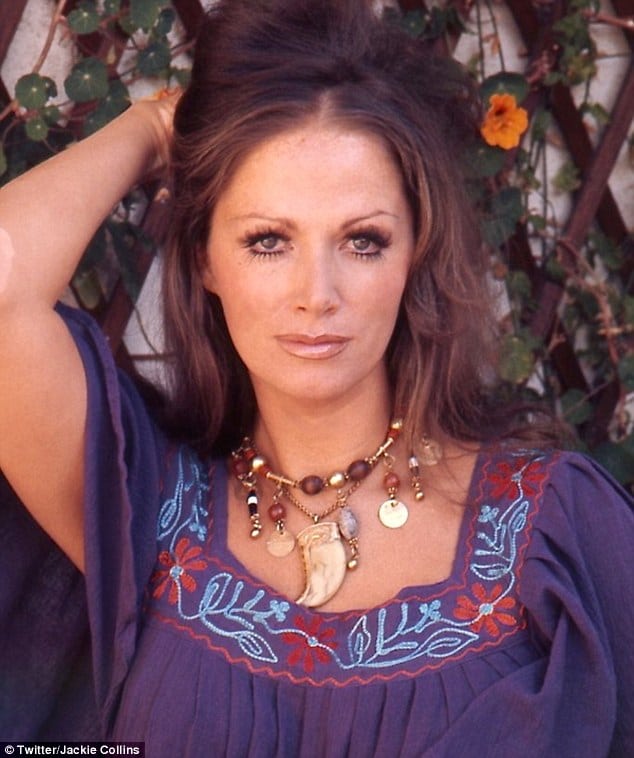 Jackie Collins, the bestselling author of dozens of novels dramatizing the lives of the rich and treacherous, died Saturday.
Collins died of breast cancer in Los Angeles, publicist Melody Korenbrot told The Associated Press. She was 77.
Told a statement released by the author's family: 'She lived a wonderfully full life and was adored by her family, friends and the millions of readers who she has been entertaining for over 4 decades,'
'She was a true inspiration, a trail blazer for women in fiction and a creative force. She will live on through her characters but we already miss her beyond words.'
Collins' death was first reported by People magazine.
Unlike her older sister Joan Collins, the "Dynasty" actress who was part of the 1980s Hollywood glitterati, Jackie Collins chose to document LA lives in her pulpy, page-turning fiction.
She began publishing novels in the late 1960s and put out several in the 1970s but had her breakthrough and became a celebrity in her own right with 1983's "Hollywood Wives."
It sold more than 15 million copies, led to sequels and became a hit TV miniseries.
Yet whilst her sister chose to live a public live, Jackie herself eschewed publicity, preferring a low profile. A sensibility which led to the famed novelist keeping her breast cancer a secret and hidden from adoring fans and the world at large.
Perhaps aware that she was on her last legs, the author gave an exclusive interview with people mag just 5 days before her death today.
Speaking from her home in Beverly Hills, the author said she had no regrets.
Collins said she had lived life like Frank Sinatra, and 'did it my way'.
Reiterated Collins: 'Looking back, I'm not sorry about anything I did.
'I did it my way, as Frank Sinatra would say. I've written five books since the diagnosis, I've lived my life, I've traveled all over the world, I have not turned down book tours and no one has ever known until now when I feel as though I should come out with it.' 
Collins who also has a brother and six grandchildren would also tell that her family had always been her greatest love.
'I love being with my family,' she said. 'I love sitting out by the pool and watching my [grandkids] play.'