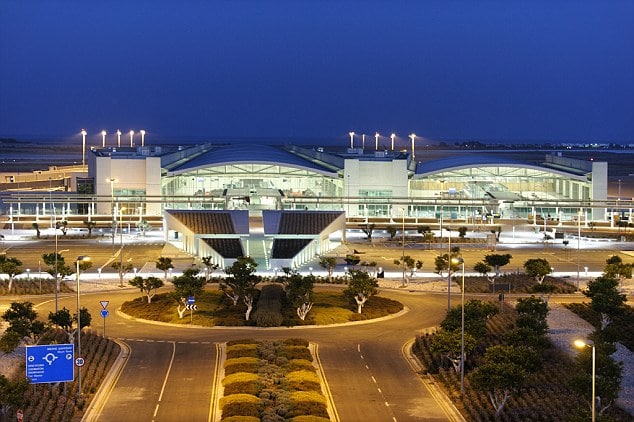 Questions have been raised after a report of a German mother and daughter being discovered living at Larnaca airport in Cyprus,  for the past 15 months after first arriving.
In a feature via Greek tabloid, Phileleftheros, the two women are willingly living in the airport's car park.
The pair arrived from Israel in August 2014 and instead of continuing back home to Germany, chose to stay on the Mediterranean island.
The German Embassy, police and airport officials have reportedly offered to assist the pair to help them to return to Germany but their intervention has been refused. 
Not necessarily understood is why the German mother and daughter have refused assistance and what their circumstances in Germany entail.
Told Adamos Aspris, Hermes Airports spokesman via The Cyprus Weekly: 'The airport has offered to help the Germans on numerous occasions but they have refused any aid and seem somewhat unwilling to change their circumstances.'  
Staff at Larnaca Airport claim the mother and daughter are seen regularly entering the airport to use the bathrooms. 
Aspris states that the women arrived in Cyprus from Israel on August 12, 2014. They were deported from Israel because their visas had expired. 
How or why the mother and daughter ended up in Israel is also not necessarily understood. Also not understood is how long the mother and daughter had lived in Israel and what activities they may have engaged whilst there?
Offering clues is one report from a local Greek tabloid telling that the German mother and daughter want to return to Israel and are likely staying afloat with the aid of sustenance from either family or relatives.
The pair are said on occasion to be observed carrying their luggage by wheelbarrow and have on some occasion led to airport users complaining about the pair.
Under European law there is no reason to expel EU citizens from a country if they have not committed a crime. 
The German mother and daughter's story parallels that of UK couple Katrina Smith and Alan Lane who in
February 2015 were found sleeping rough at Heathrow after they fell into debt.
Woman is now living in Cancun airport and cops are desperate to arrest her but haven't yet.
Eating from bins. Spanish tourist stranded for 8 weeks at Chile terminal airport.