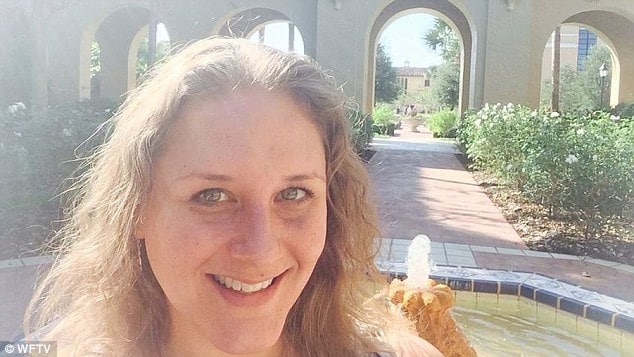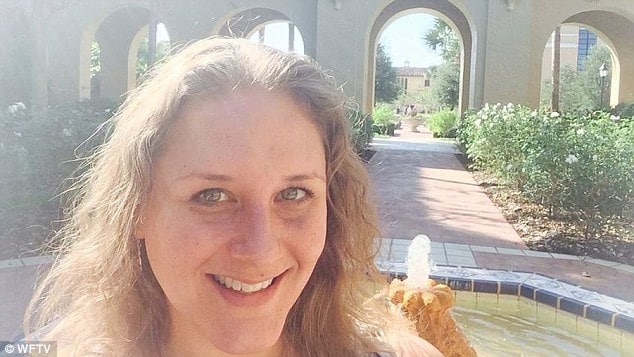 Rachael D. Lilienthal a 37 year old Florida woman has lost most of her arm after a 300 pound alligator ripped it off as she swam in the popular waters of Wekiva River. The attack left her with most of her arm torn off above the elbow. 
The woman, a Spanish lecturer according to Florida Fish and Wildlife Conservation Commission spokeswoman Karen Parker was also bitten on her back and abdomen by the 9 ft nine reptile.
Officials say the woman had left the busiest part of the river, near Wekiva Island recreation area for a more secluded spot when 'something grabbed her arm.'
Parker said that as she swam to a remote, wooded part of the river, the victim felt something pull her under. 
The woman told rescuers that she wasn't sure how many times the 300 pound gator pulled her under, but that she felt it sever her arm.  
'You just saw some blood and some bone. There wasn't anything else there,' said eyewitness, Richard Ward via Orlando Sentinel.
Added Jakob Frick: 'We see the jaws just chomp down on her arm, and it starts spinning around, pulls her underwater, goes back up'.
'She's just screaming… her arm was gone'. 
Told another witness, Vonda Payne: 'I saw her in the water swimming, and for her to come back without her arm, that was very scary,'
'She was in the water for a long time, and where she was, she had to have been really far, because it took them awhile to get up to the ramp to get her out.'
Lilienthal was saved by a canoeist who heard her screams, paddled over and beat the gator away with his paddle.
She was rushed to Orlando Regional Medical Center and underwent surgery. 
Officials announced Sunday that FWC trappers had captured the alligator around midnight after setting bait traps. 
Upon its capture the alligator was euthanized. The victim's arm would be found in the alligator's stomach.