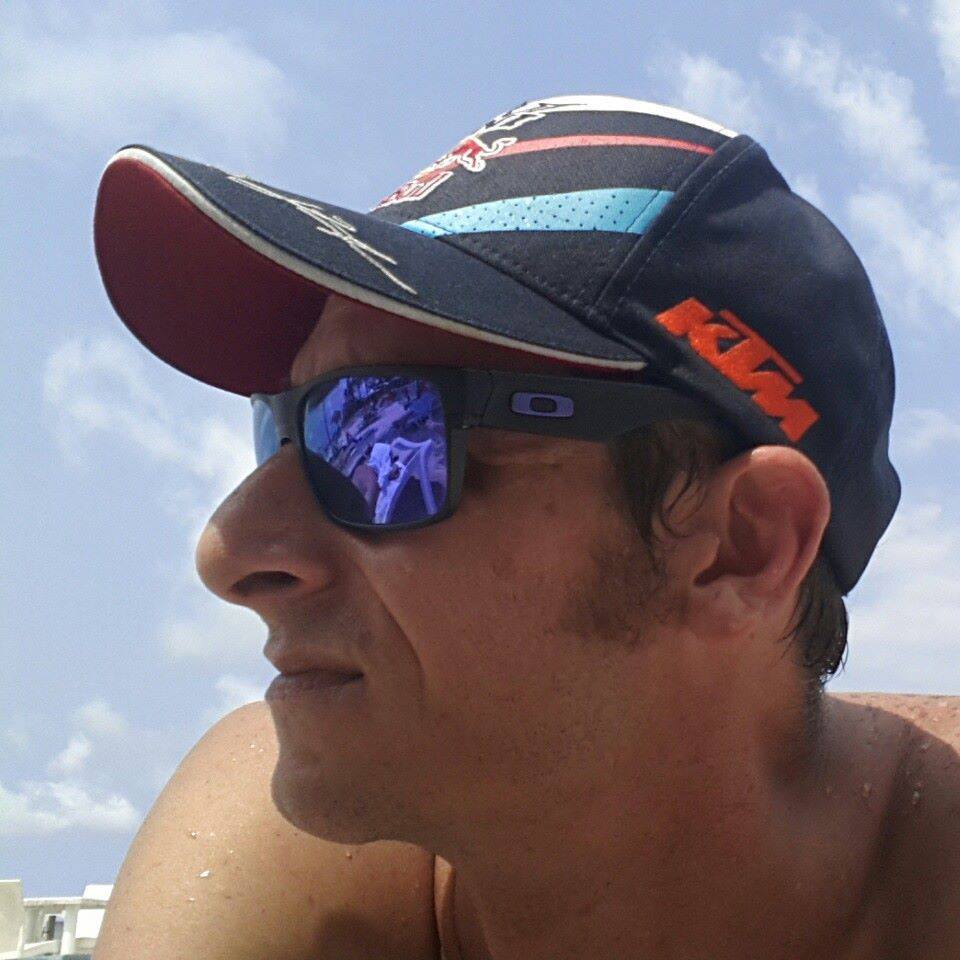 Quinn Swales a Safari guide has been mauled to death after attempting to protect his group from a charging male lion.
According to local reports, the attack took place in the same Zimbabwean park, Hwange National Park where Cecil the lion was illegally hunted down by American dentist, Walter Palmer.
At the time of the surprise attack, the 40 year old guide was tracking lions with a tour party during a photographic walking dawn safari when the group suddenly founding itself targeted by a large male lion.
How or why the party came to be in the immediate path of the male lion is not necessarily understood or whether Swales may have unwittingly put the group in harm's way by choosing to embark on a walking tour?
The guide according to a statement released by the camp where he worked said Quinn 'did everything he could to successfully protect his guests and ensure their safety' during the attack.
Reiterated a statement from Camp Hwange:
'It is with deep regret and great sadness that we are able to confirm the death of Quinn Swales, a Camp Hwange Professional Guide, who was fatally mauled by a male lion whilst out on a walking safari this morning.
Quinn, a fully qualified and experienced Zimbabwe Professional Guide, was leading a group of Camp Hwange guests on a photographic walking safari. He was tracking lions early this morning, when a Male Lion unexpectedly charged. We can confirm that Quinn did everything he could to successfully protect his guests and ensure their safety, and that no guests were injured in the incident. Unfortunately, Quinn passed away this morning as result of the injuries sustained at the scene.
We would like to express our deepest sympathies to all of Quinn's family.'
Apart from Swales a veteran hunting guide, no one else was harmed.
Added Shelley Cox, of African Bush Camps, which owns the Camp Hwange operation: 'Quinn's actions in successfully protecting the lives of his guests is heroic and reminiscent of his outstanding guiding skills, experience and training.
'It is certainly a tragedy and a loss to the guiding fraternity and tourism industry.' 
According to local reports, Swales was described as a 'fantastic guide, incredibly knowledgeable and very personable'. 
In the wake of Swales death, tributes poured in for the fallen man, with one commentator writing: 'The news of Quinn's passing this morning shocked me so badly I could hardly move for hours.
'I worked with Quinn while flying in Gabon and when Quinn decided that he had enough of flying and he wants to return to Zimbabwe to follow his past career and further his career as a safari guide all his colleagues supported him fully.
'He was so excited to get back into the bush, every time I spoke to him and asked how he was doing, his immediate reply was: "Bud, I'm living my dream!"
'Such a tragic accident and taken way to soon! RIP Quinn, the world is a sad place without your legendary smile and sense of humour as well as your knowledge of the bush. Heaven is a legend richer today! Fly high bud!'