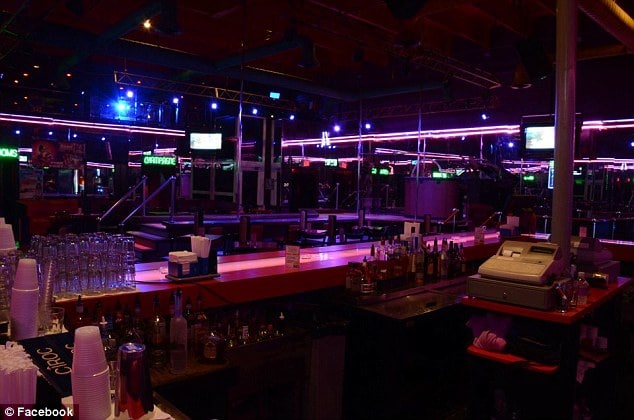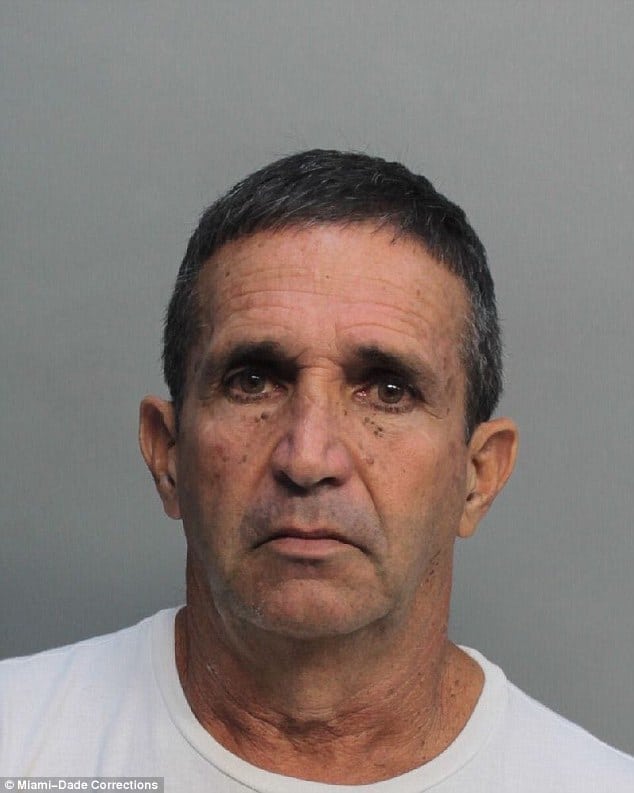 Jose Manuel Arguelles a 59 year old Doral, Florida father has been arrested after taking his 16 year old daughter and her 17 year old friend to the Pink Pony strip club, where the man encouraged the minors to snort cocaine, drink alcohol and strip pole dance on stage.
Upon arriving at the club, the father gave the underage girls cocaine as well as buying the underage minors rounds of drinks along with encouraging the minors to pole dance at the 'gentleman's club.'
Tuesday night's revelries would lead to the father being charged with child neglect, delivering a controlled substance to a child and eight counts of sexual performance by a child.
Since booked, Arguelles was accused of having taken the minors to the Pink Pony club multiple times where the minors were allowed to dance on stripper poles, snort coke and smoke marijuana.
Subsequent criminal investigations into the 'gentlemen's venue' has also led to a temporary closure of the Pink Pony Gentelmen's Club in Doral following a police raid reports CBS Miami.
Of question is whether the venue was aware or ought to have been aware that the father was being accompanied with minors and how or why the minors were allowed to be served alcohol. Also of note is whether the club facilitated clientele getting on stage and pole dancing?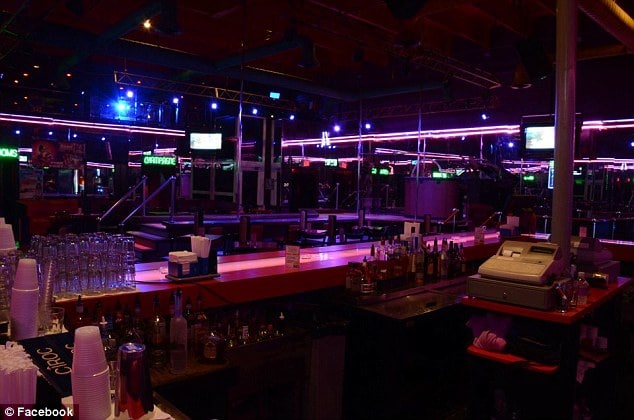 Cops were notified of the strip club escapades after the mother of the 17 year old friend accompanied the trio to the adult club where she discovered videos and pictures on her daughter's phone showing the minors dancing on stage.
Arguelles, a self-described club promoter who shares custody of his 16-year-old daughter with his ex-wife conceded taking his daughter and friend to the venue when asked by cops, along with allowing them to drink alcohol.
In his defense the father claimed that the girls had come of age and wanted to celebrate life with them.
The teenagers in turn told detectives that Arguelles has taken them to the Pink Pony several times since March, when his daughter turned 16, according to a report via the Miami Herald. The girl also reportedly confessed to doing drugs and drinking inside the club.
In the wake of the raid on the Pink Pony, the owners have a week to bring their case before a magistrate to reopen the club.
Appearing in front of a bond hearing on Wednesday, Arguelles' attorney, Chris Mancini asserted his client was being overcharged. In arguments, the lawyer insisted that allowing a teen to dance on a stripper pole does not rise to the level of promoting sexual performance by a child. Or does it? 
NBC6 reported that Arguelles has been ordered held on $45,000 bond and barred from having any contact with his daughter or her friend.