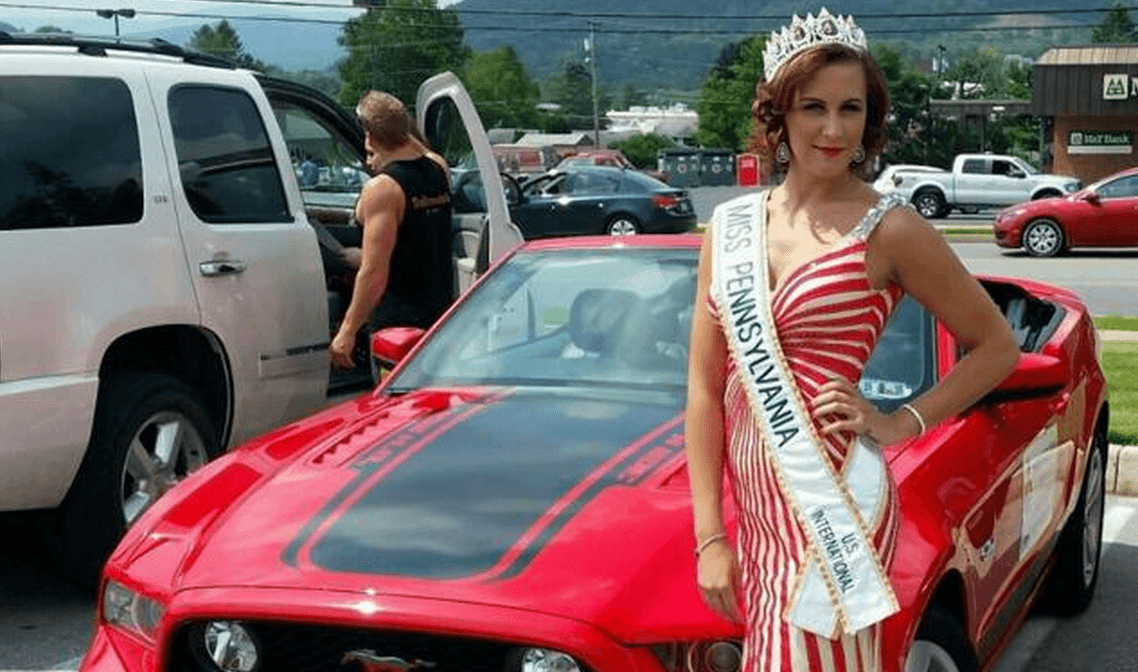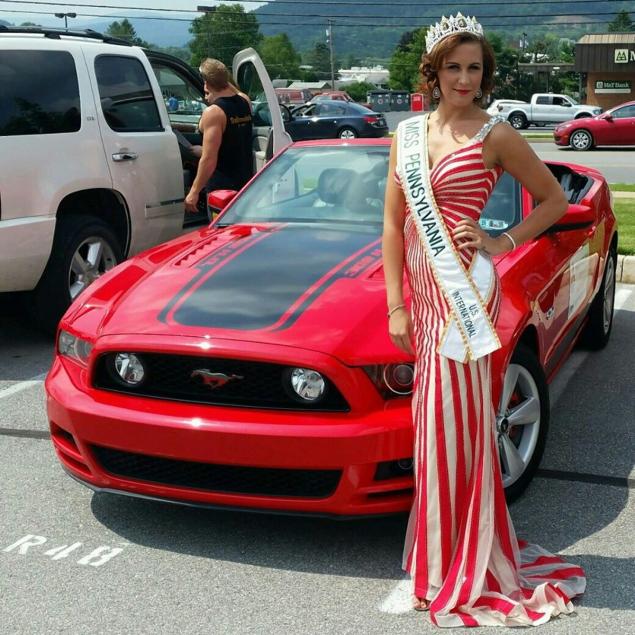 Brandi Lee Weaver-Gates, a 2015 Pennsylvania beauty queen winner has been arrested after lying about fake cancer treatments to rake in thousands of dollars.
The winner of an offshoot pageant, Weaver-Gates, 23 was dethroned after fraudulently raising money for the treatment of leukemia. An ailment the fraud never had told cops via WJAC..
Over the course of her two year scheme, the beauty pageant winner went so far as to shave her head, fooling her own family, forcing her sister to drive her to Johns Hopkins Hospital in Baltimore for fake treatments. At times, the sister waited for up to eight hours in the lobby while Weaver-Gates disappeared upstairs.
The Penn State student from Bellefonte benefited from numerous fund-raisers, including "Bingo for Brandi," which netted $14,000 in April.
Her false battle prompted an outpouring of support from her community, including a family friend who shaved his head in solidarity with her and two others last year.
Wrote pal, Ken Tressler at the time on facebook: '..Until you guys come back to me with a clean bill of health, I won't let any hair grow on my head either,'
'You are not in this alone.'
State police said they learned about the scam from an anonymous tip. From there cops called Weaver-Gates' local hospital and Johns Hopkins only to discover that the beauty queen had never been treated for cancer.
Since her arrest, the cheerleading instructor is being held in Centre County Correctional Facility on $150,000 bail for felony counts of theft by deception and receiving stolen property.
Butler's Beauties, the production company behind Miss Pennsylvania U.S. International, said Weaver-Gates would have to 'return her crown and sash upon her release from being detained' as she was no longer a pageant representative.
'We were also led to believe that she was dealing with this horrible disease and stood by her as she struggled being a beauty queen and a cancer patient,' the company said in a statement.
Upon her arrest, Weaver-Gates subsequently deleted social media posts about having cancer Tuesday.
'Brandi Weaver-Gates and I have been friends for a long time. In no way is what she did okay, but let's remember we don't know the whole truth yet,' Carol Fayman wrote. 'There is a deeper issue going on.'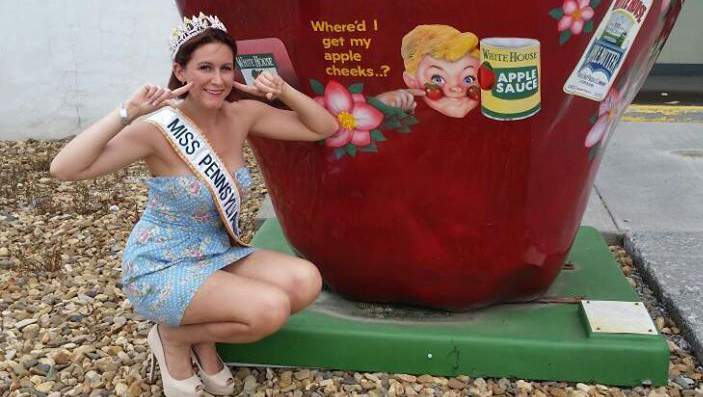 In May, the pageant queen told the Centre County Gazette she broke her cancer diagnosis to her parents in March 2013 and was briefly in remission seven months later.
'I know that's a parent's worst fear, possibly losing a child. That was the hardest part, making my parents go through this. I mean, I know I'm not making them, but that's how it feels,' Weaver-Gates said.
She also called cancer 'a blessing' because it allowed her to inspire others.
'It really puts things into perspective. It makes you think,' she said. 'You really need to do what you want to do now because you don't know what's next.'
As she was being escorted by cops in handcuffs yesterday, Weaver-Gates told she had no comments. At present it is not necessarily understood why the woman went to great lengths to create and maintain her elaborate hoax.