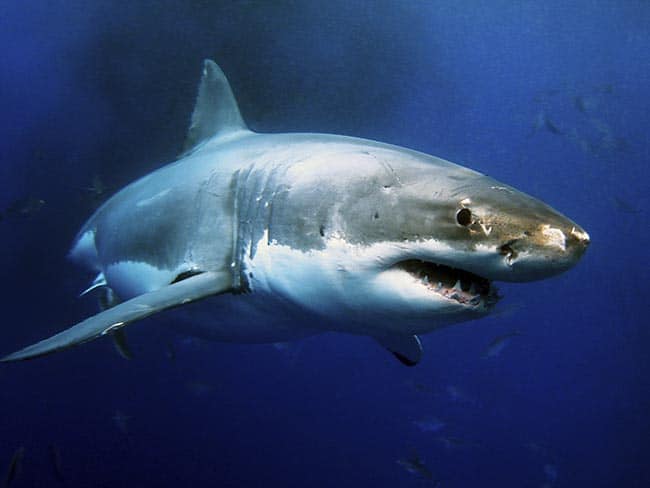 A Tasmanian, Australian father has been killed by a great white shark whilst diving for scallops whilst his daughter looked on helplessly Saturday morning. 
The victim who hasn't been named, had gone diving off the coastal down of Orford, near Maria Island along with his daughter when he was attacked.
Police said the man, aged in his 40s, had failed to reappear after entering the water from their dinghy.
His daughter, aged in her 20s, noting that her father had yet to re surface went back in the water to find him.
In turn, the daughter would witness her father being attacked by a 'very large' shark, thought to be a great white.
Returning to the surface from a depth of 39 feet, the daughter raised a flare to attract help but the man was fatally injured by the time he was pulled to the surface.
'This is a deeply traumatic incident for the daughter,' said Inspector David Wiss.
According to government ranger Peter Lingard, the attack happened off the east coast near where a four and a half metre (15ft) great white shark was seen on Friday.
John Hammond from the Scallop Fishermen's Association of Tasmania said he was shocked by the news.
'[It's an] absolutely tragedy for the family. Bloody terrible,' he told ABC.
'From what I understand his daughter was swimming with him so it would just be horrendous for [her].'
The man said there were a number of other divers in the water that morning.
Reiterated John Hammond: '[The diver was] in the shallow water there, it just struck out of the blue, and bang.'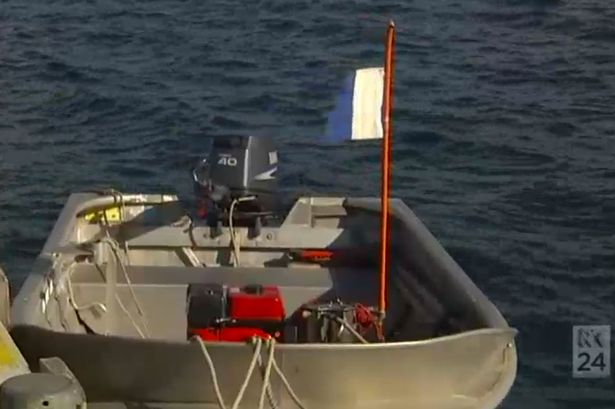 Hammond also added the area where the great white shark attack took place was popular among amateur divers.
Local dive tour operator Bruce Priestley said sharks were attracted to the area by a seal colony at nearby Ile Des Phoques, but were not common.
'I've been here 14 years, in the water nearly every day, and I've only seen two sharks with teeth in that time,' the man said.
Sharks are common off Australia's beaches, but fatal attacks are rare. The country has averaged fewer than two deadly attacks per year in recent decades.