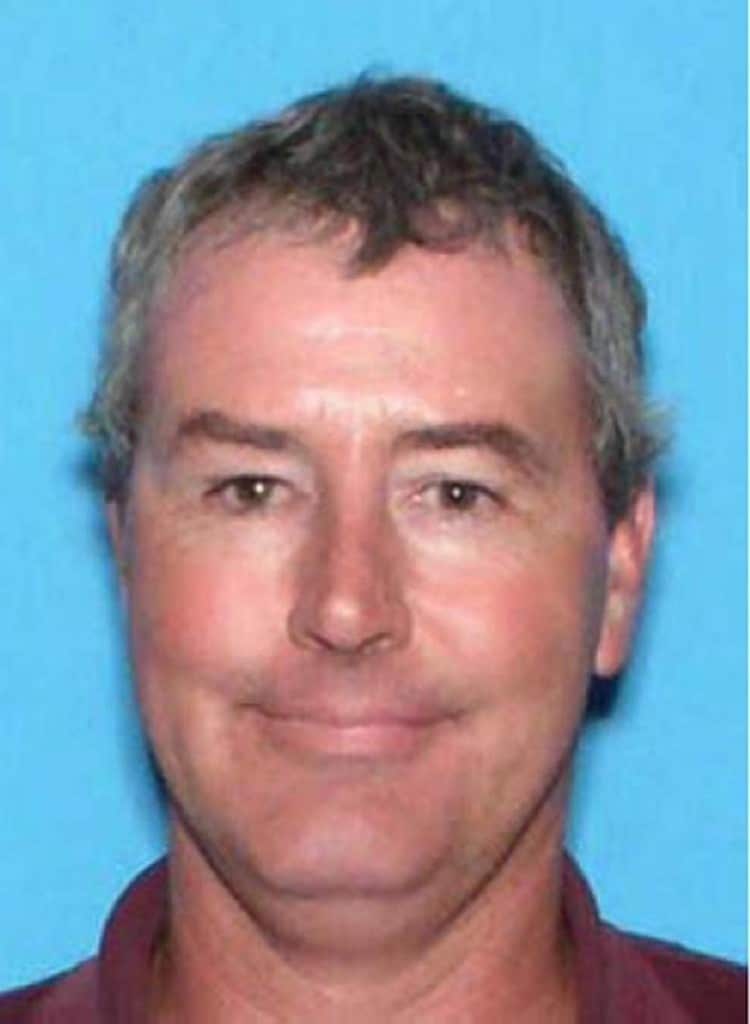 The body of 47 year old Alabama father, Stephen Sean Hutcheson has been found after the man who was wanted on suspicion of killing his wife and two teen children was found deceased in his automobile in a wooded area, Saturday at 4pm.
The man's body would be found after deputies responded to a suspicious silver vehicle being driven off into a wooden area reports wiat near the intersection of Lock 17 Road and Groundhog Road over the weekend.
The cause of the man's death was determined to be the result of a self inflicted mortal gunshot wound.
Cops determined that the man's body had been lying dead in the silver car for several days.
Leading into the discovery of the man's body, Hutcheson had been the subject of a massive manhunt after the bodies of his wife, Doris, 49 and and two children, 14 year old daughter, Kimberly and 12 year old son, Peyton came to be found at the family home on June 28th by a concerned relative.
Pursuant to 'calmly murdering' his family, the man according to the inquisitr is said to have then met his married girlfriend where they proceeded to go on a 48 sex and drugs bender in a discount motel room.
While the two were partying, Hutcheson even insisted that they drive by his home several times — the home where the still-undiscovered bodies of his wife and kids still lay where he left them after he shot all three in the head.
The unsuspecting girlfriend later told cops concerned that her lover's wife might spot them, Hutcheson responded that there was nothing to be worried about.
At one point, Hutcheson who had stolen his wife's cell phone used it to text her sister telling her that she would be at the beach for several days.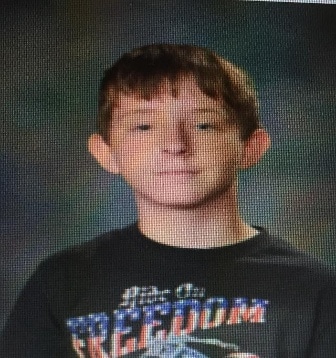 Police have told that Hutcheson's married girlfriend has cooperated with the police investigation, and believe she had no involvement in the murders, along with being unaware of what her lover had done when he greeted her in the parking lot of a Winn-Dixie Supermarket shirtless the night of June 26.
The girlfriend conceded buying and snorting cocaine, drinking booze with her lover before checking into a motel, and having a 48 hour sex/drug binge session.
Cops now believe pursuant to the weekend binge, Hutcheson drove away and committed suicide.
Offered Jefferson County Sheriff's Chief Deputy Randy Christian: 'I suppose all things considered this is the ending we expected,'
'It's the end of a tragic and sad case that shook us, a family and a community to the core. He took the answers to why and how this could happen with him.'
Stephen Hutcheson would have faced four counts of capital murder, one each for the three family members he shot to death, and an additional capital charge because his son was under the age of 14.
At present it is not necessarily understood why the husband and father chose to kill his family before then going on a 48 hour sex drug binge…