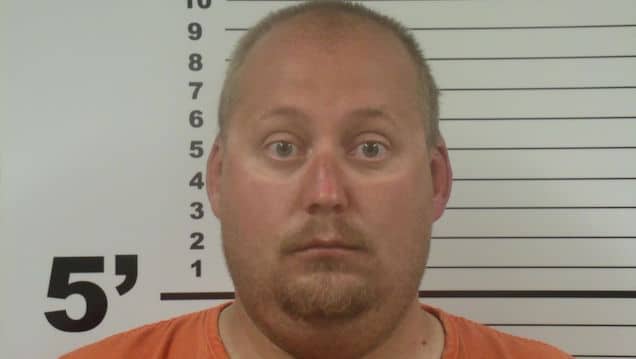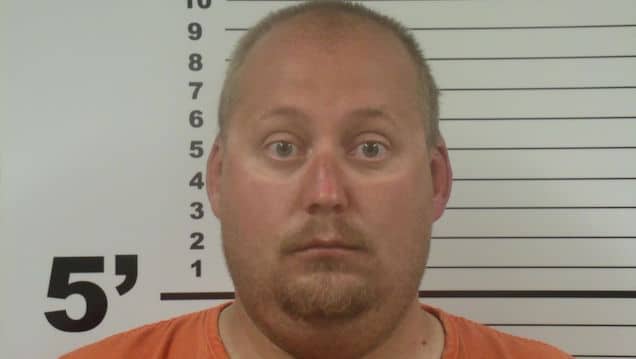 Have you ever wanted to shoot homeless drunk people? It's a thought few ever harbor, but then again when one is assigned to cleaning up after homeless people such vivid fantasies can in fact become reality- case in point, Wyoming shooter, Roy Clyde, 32 who in fact did go out hunting for homeless people.
Clarke's gleeful hunting expedition would lead to him being accused of killing one man and wounding another at a detox center this weekend on account of the Wyoming man reportedly being resentful of homeless bums drinking in local parks.
Roy's Saturday hunting expedition began when he entered the Center of Hope detox facility through a back entrance, walked into a client area, where he proceeded to shoot two men (bang bang, got you !!)  who were lying down on mattresses inside.
Dead on the scene was Stallone Trosper, injured was James "Sonny" Goggles, Jr.
Content, our collective hero then placed the gun down (yes that was a happy hunting match)  and walked back out of the detox center as other clients and staff members began barricading themselves in a bathroom. Roy was arrested soon after.
According to the AP, Clyde—a Riverton, Wyoming city employee said that he was "tired" of cleaning up after the city's homeless population.
According to police statement filed in court Monday, Clyde told investigators he had long been considering killing people he referred to as "park rangers." In Riverton, the term "park rangers" refers to homeless alcoholics — most of them American Indians. Many come to the city from the surrounding Wind River Indian Reservation, where alcohol is illegal, and drink in the parks.
On Monday a judge ordered Clyde held without bail. He's been charged with one count of first-degree murder and one count of attempted first-degree murder.
Isn't it time you took your hunting gun out of the shed and started taking aim at the homeless drunk bums in your neck of the woods?