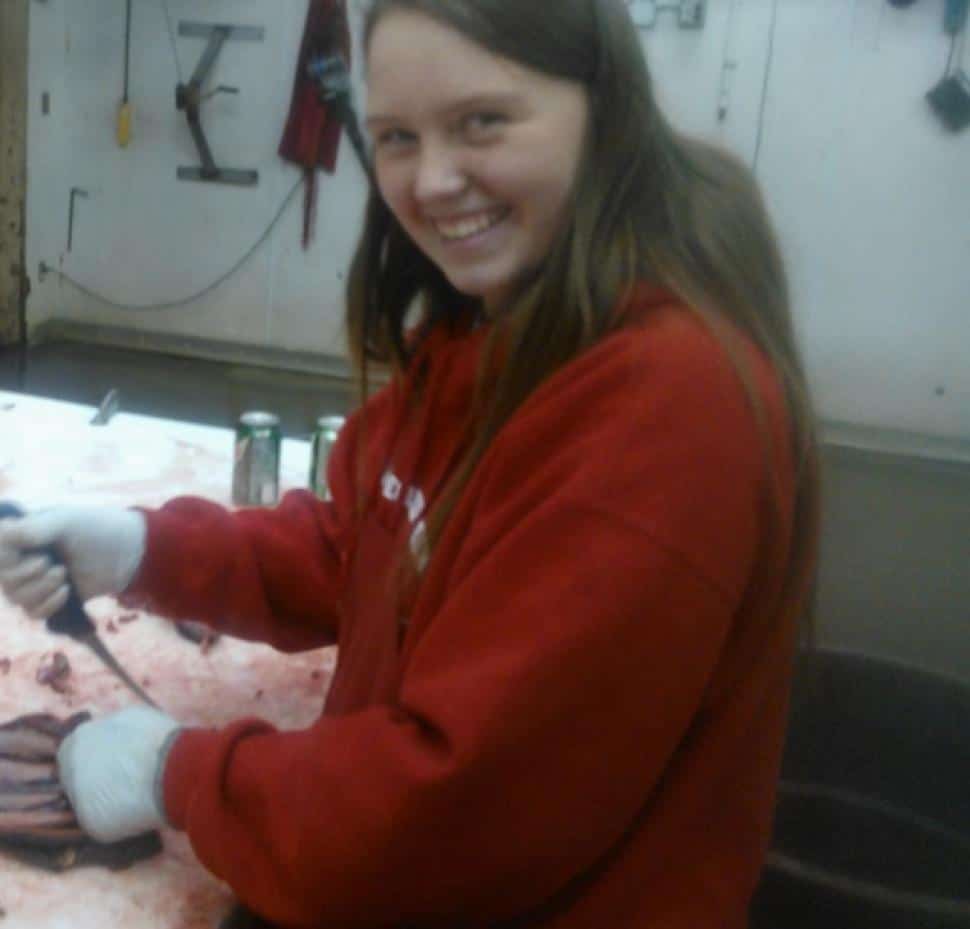 Seventeen year old Utah teenager Meagan Grunwald may face life behind bars when she comes to be sentenced Wednesday afternoon after being found guilty of killing a Utah sheriff and seriously injuring another in her involvement of a 50 mile crime spree.
Meagan Grunwald guilty: Did the jury make the right decision?
Meagan Grunwald laughs as murder charges over fatal Utah car chase read.
Convicted in May of aggravated murder along with other charges including aggravated attempted murder  in the January 2014 shooting, the court held that the then 17 year old teen was a willing accomplice when her then 27 year old boyfriend, Jose Angel Garcia-Jauregui killed Utah County Sherrid Sgt Cory Wride.
Upon approaching the couple's vehicle, Wride sought identification papers from Garcia-Jauregui after the man gave Wride a false name on account of having a warrant for his arrest. As the cop grew increasingly suspicious, Garcia-Jauregui stuck a gun out of the rear window as the cop went back to his police cruiser to check on the boyfriend's id,  shooting the cop dead.
The couple then turned to flee but not before other responding officers then pursued the couple with the boyfriend attempting to shooting pursing sheriff, Deputy Greg Sherwood and critically injuring him. 
The police chase would eventually come to an end after the boyfriend was shot dead by cops.
During testimony, prosecutors told how at one point Grunwald hit the brakes to give Garcia-Jauregui a better shot at the pursuing officer along with helping to carjack a vehicle during the chase.
In her defense, Grunwald argued that she had no choice and had been forced to drive their car after her boyfriend pointed a gun at her and threatened her family.
The murder charges comes after Utah law holds an accomplice to be equally responsible for a crime as that of the instigator.
Because she was 17 at the time of the crime, Grunwald is ineligible for the death penalty, nevertheless she could be sent to prison for 25 years to life.
Attorney Dean Zabriskie has said Grunwald plans to appeal her conviction.