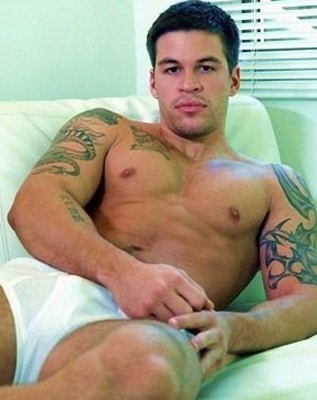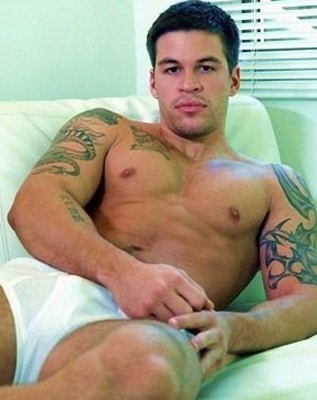 It hasn't taken the internet too long to figure out the source of the sleazy Gawker media article that outed Conde Naste  CFO executive David Geithner is none other than adult entertainment aficionado Leif Derek Truitt, 33 aka Brodie Sinclair in the industry.
Was Gawker right to remove CFO of Conde Naste male escort post?
Qualifies everyjoe: First of all, the Gawker article states that "Ryan" lives in Texas. Brodie Sinclair lives in Austin. Check.
Secondly, the article states that his Facebook is littered with conspiracy theories. Take a look for yourself. Check.
Validates the dailycaller: One strong clue was published by the website Got News, which discovered that an escort ad published by Truitt to the escort site HourBoy includes the same image as the one Gawker's source claims he texted to Geithner.
To date the actor/escort has appeared in a number of films and is kind of considered an up and coming actor. He's also come to be considered a wanton lad for seeking to publicly blackmail the purported behind the scenes goings of Geithner, whether true or not. Or as some now believe an elaborate hoax that hosed Gawker.
Then again that's no longer his problem, it's Gawker's who in the avalanche of reader and journalistic peer recrimination found themselves Friday afternoon forced to take down their puerile article.
What happens next remains to be seen? Will readers revolt? Will advertisers stick around, will writers be extra vigilant not to rock the boat in the future, will Gawker face a lawsuit at the hands of Geithner and will Gawker have to contend with a damned reputation going forward?
Along with starring in action flicks, Truitt is said to also known to turn up extra money working as an attache, aka escort. Who the actor's clients are isn't necessarily understood, but one thing for sure is the idea has been planted that Geithner happened to be one. A revelation that fits ill in the notion of revealing the behind the scenes behavior of individuals who don't happen to be public, and even then certain qualifications ought to always be considered.
As everyjoe contemplates, did Leif Derek Truitt commit blackmail, could he go to jail? Unlikely, more than likely his name might be sullied given the fallout Gawker have suffered.
Images via facebook