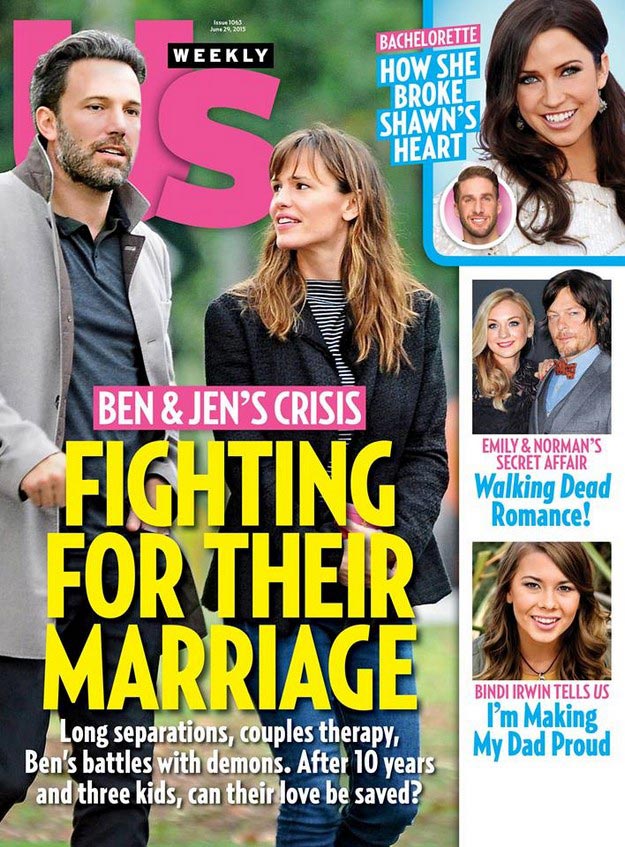 Despite concerted efforts for the cameras in a bid to show a united front, things are back to being very rocky between Hollywood heart throb actor, Ben Affleck and his actress wife, Jennifer Garner who are reportedly now pursuing couple's therapy in a bid to avert divorce.
According to Us Weekly the couple on the verge of a split are holding on for the sake of their three children, Violet, nine, Seraphina, six, and Samuel, three.
'They are trying to work it out for the kids' sake, but things are not all peaches and cream with them,' told a source to the tabloid.
Talking it out with a counselor has been a constant in their busy lives, with both Jennifer and Ben 'having been in therapy for years,' reiterated the mystery source.
Adding: 'They each go separately, and they also go together. When things are rough, they go more often.'
Nevertheless when the couple fight, and one wonders how often, Ben is said to prefer the comfort of the Hotel Bel-Air where he has been spotted hitting the bottle.
Told the source: 'He stays there whenever he and Jen are having problems,'
Also noting the actor's proclivity to sink back to old die hard habits, 'There's no need to sugarcoat it. Ben is drinking again.'
Whilst the couple are a week or two shy of a their ten year wedding anniversary, June 29 (2015), hearsay has it that the pair may have already separated, with the actor making revolving appearances at Hotel Bel-Air more than just a passing fad.
Rumors of the couple swinging on the outs comes after a history of tabloid headlines chronicling purported affairs, including Ben maybe hooking up with model babe, Emily Ratajkowski, Ben gambling instead of being at home with the kids as well as the actor being prone to giving into his other demons and addictions along with claims that Jennifer Garner wants full custody of the kids. Indeed.