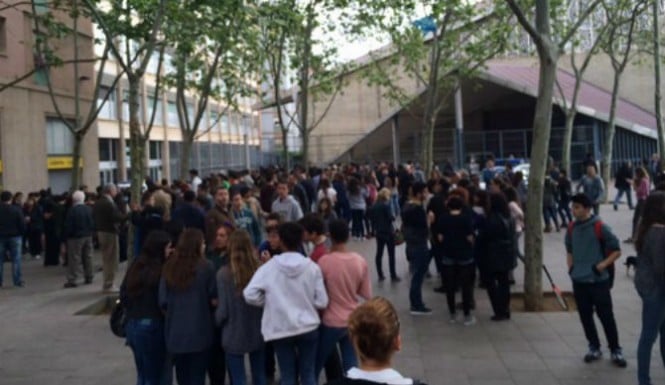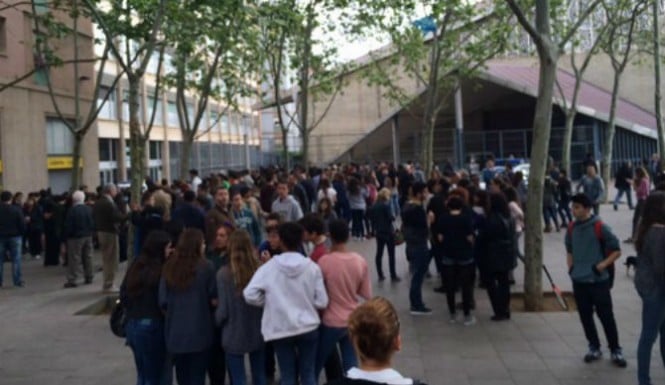 A 13 year old Spanish teenage school boy from Barcelona has been detained after acting out a hit list of those he sought to kill, including several school teachers and fellow students, one of whom, a male school teacher was fatally killed when he was shot in the face with a bow and arrow.
The youth's list is said to have listed the names of 25 individuals, including teachers and pupils at Barcelona's Joan Fuster secondary school with whom the youth bared a grudge with.
The attack would lead to one dead male substitute teacher who had only recently started working at the school, an injured female teacher as well as two injured students.
Despite boasting of his plans a week earlier none of the youth's classmates took the youth, since only identified by his initials M.P.C seriously as he set about Monday morning carrying out his plan.
At the time the youth intimated after carrying out his plan he would then commit suicide.
The youth's fist victim came at 9.15 when he walked into school grounds brandishing a machete and crossbow, before proceeding to class, where he killed a male teacher along with injuring two more students and two other teachers.
The male teacher would be killed after intervening in the youth's assault on a targeted female teacher and her daughter, also a student at the school.
During the attack on the targeted female teacher, the woman sustained lacerations whilst her 13 year old daughter was stabbed.
From there terrified students barricaded themselves into classrooms.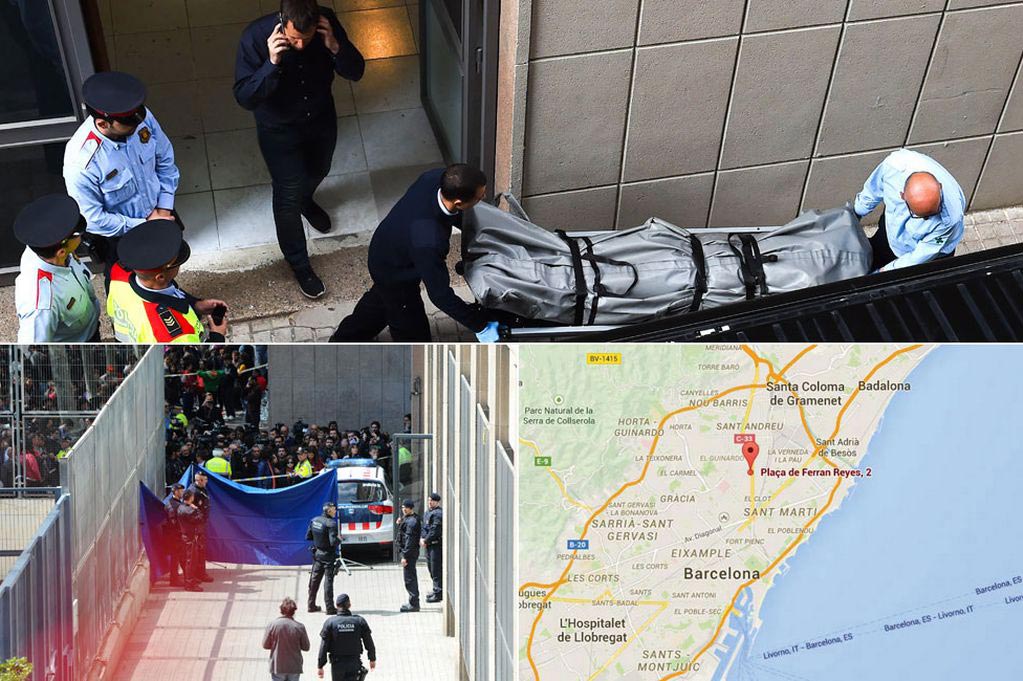 Recounted student Gemma Jarque: 'We were just starting the class and suddenly we heard screams… so we shut ourselves inside our classroom in order to be safe', she said.
'We saw the teacher lying on the floor in a pool of blood.'
Another student, Paula Amayuelas told that the boy had been bullied in school, emphasizing that he was a 'kind of a loner' and that 'other students picked on him.'
Because the youth is under the age of 14 (the minimum age of criminal responsibility in Spain) he will not face criminal charges, but is expected to undergo psychiatric evaluation.
Told Jose Miguel Company, a spokesman for the Barcelona prosecutor's office: 'He was very disturbed and saying strange and incoherent things.'
The spokesperson added that the examination will seek to determine whether the boy has psychiatric problems or whether he was faking them.
The knife and crossbow used in the attack are believed to belong to the boy's father, who is reported to have kept a collection of weapons at home.