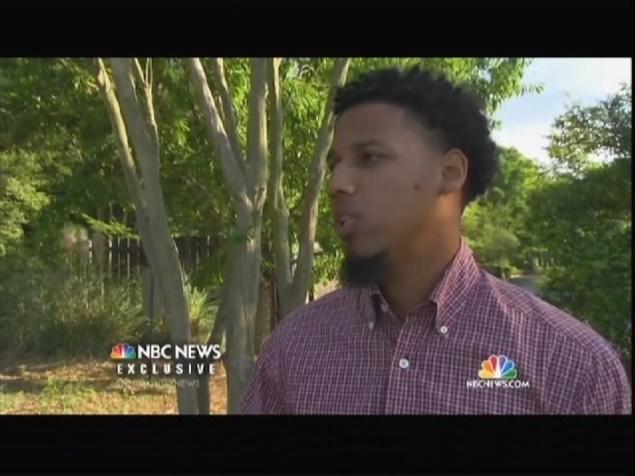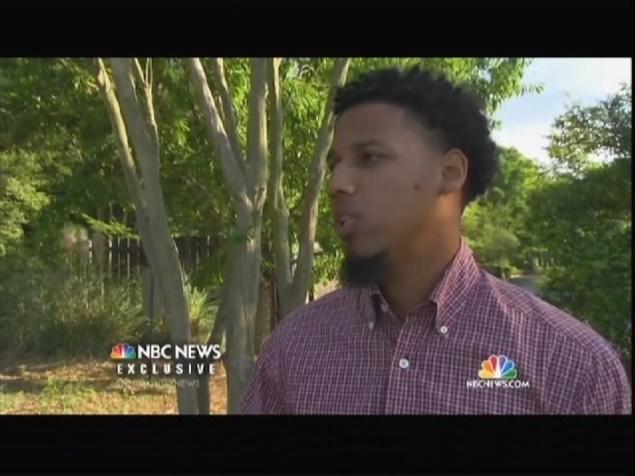 Feidin Santana the until now unidentified eyewitness who caught the cold blooded killing of Walter Scott at the hands of rogue cop, Michael Thomas Slager feared retribution if he ever released the video (see below).
So afraid was the 23 year old passerby that he even considered wiping the video clean and leaving town after coming across an unfolding scene which compelled him to film on his Samsung cellphone.
Despite his initial fears Santana decided to come forward after learning of Slager's misrepresentation of what had actually taken place.
Dashcam video showed Walter Scott fleeing with no struggle
Michael T. Slager support fund: Will you give?
Raw Video: Officer Michael Slager shoots dead unarmed black man in the back.
Told Santana via NBC: 'I saw the police report, and I saw it was going the wrong way…. I got mad,'
'The official description of what happened wasn't like I saw it.'
But the 23 year old man acknowledges having his apprehensions about coming forward: 'I felt that my life with this information might be in danger. I thought about erasing the video and just getting out of the community, you know Charleston, and living some place else. I knew the cop didn't to the right thing.'
Ultimately the eyewitness brought the clip to Scott's relatives after realizing that if the same thing had happened to one of his family members, he "would like to know the truth."
Offered Walter Scott family attorney, Chris Stewart: 'We have to really recognize the strength and fortitude and fearlessness that it took to come forward when you know you just filmed a police officer murder somebody,'
'That's the kind of person that needs to be duplicated.'
After having filmed the shocking unfolding events which saw a South Carolina cop shoot down a fleeing unarmed black man of interest and then plant a taser gun next to the man, Santana sent the video along to the Post and Courier who in turn published it on Tuesday.
Recognizing how important the existence of the video was, attorney Justin Bamberg told: 'What if there was no video? What if there was no witness? Where would we be without that video?'
'If there was no video, I do not believe that officer would be in jail.'
Since the release of the video, Michael Slager has been charged with murder and fired from South Carolina's, North Charleston Police force.