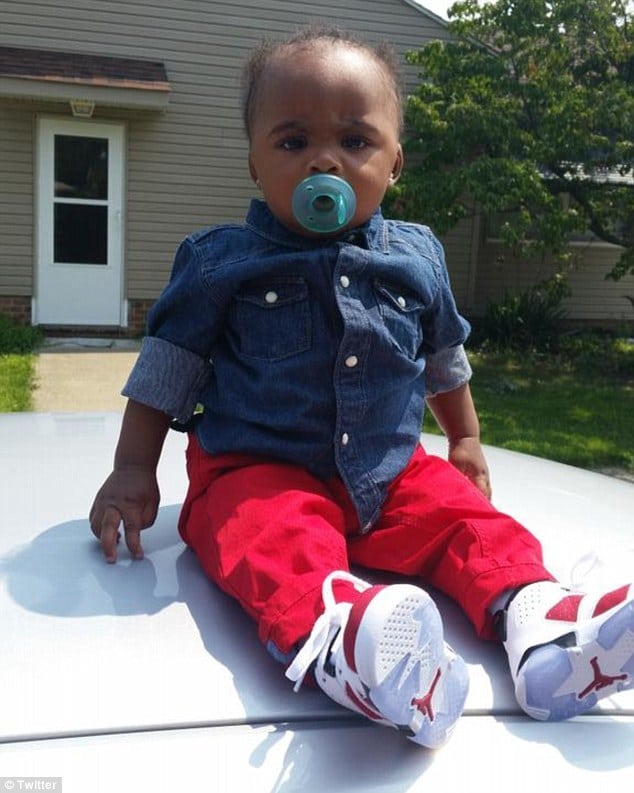 Braylon Robinson a one year old baby boy has been killed by a three year old boy after the toddler picked up and fired a loaded gun at the boy's head.
The shooting came as the two boys amongst other children were playing at a Cleveland, Ohio house Sunday afternoon when the three year old toddler came across an unattended weapon and pulled the trigger.
How or why the child was able to access a weapon wasn't necessarily understood.
Rushed to hospital after a bullet struck the one year old in the face, Braylon Robinson would nevertheless die as the boy's horrified mother had looked on from the porch as the three year old pulled the trigger.
Pursuant to the tragedy investigators are now trying to determine where the gun came from, how it had been brought into the house and how it came to be left within reach of the infants?
Cleveland Police Chief Calvin Williams said that the person responsible for having left the gun in the immediate vicinity of the children is now likely to face charges.
Said the police chief: 'It's a sad day for Cleveland,'
'This fascination that we have with handguns, not just in this city but in this country, has to stop. This is a senseless loss of life.'
Adding: 'Currently we're investigating where this firearm came from. We're also investigating how this tragedy actually happened. A three-year-old can't be held accountable for a tragedy like this.
'There have to be adults that either supplied the weapons, had charge of the weapons or knew the weapons were there and didn't do anything to safeguard them.' 
Neighbors told investigators that the child's mother lived in the house with at least 3 children, stressing that the woman was 'really nice.'
Told one neighbor via fox: 'I was lost for words. It's sad. Why is there a gun in the house?'
Of mystery is if the mother, Shanee Robinson was aware that a handgun was in the vicinity of the children and if so why she hadn't removed it?
In the interim the family says it is struggling with funeral related expenses and has established a Go Fund Me funeral account on Shonda Robinson's Facebook page.