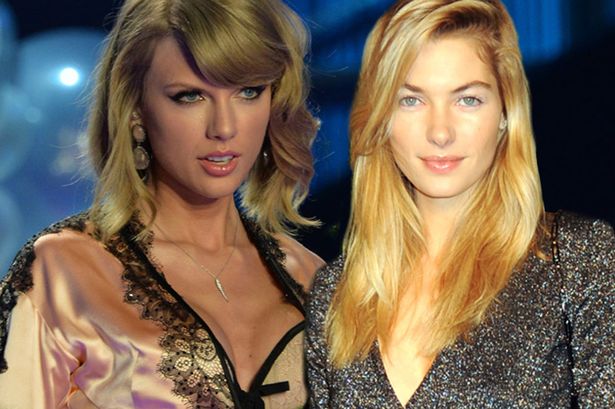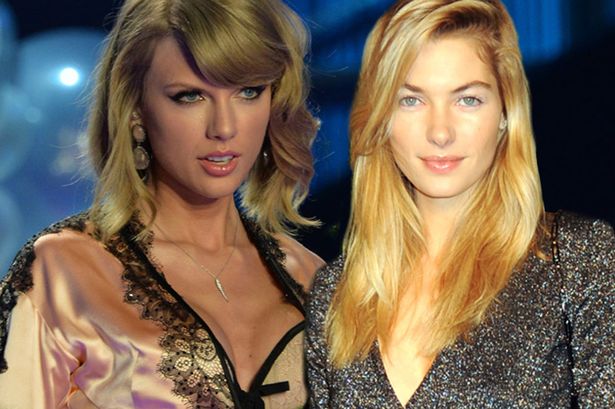 It seems there's nothing sweeter than sweet revenge. Case in point the glaring absence of Victoria's Secret model, Jessica Hart who came to find herself axed at last night's annual Victoria Secret show whilst Taylor Swift once again took to the stage and sang her heart out. Sang her heart out because Swift managed to get Hart booted from this year's line up after the Aussie model went public in telling that the singer 'wasn't quite one of them,' after last year's show.
Victoria's Secret model Jessica Hart fired after slamming Taylor Swift.
Told the supermodel at the time when asked by Women's Wear Daily what she thought of Swift : "I think, you know what, god bless her heart. I think she's great. But, I don't know, to me, she didn't fit. I don't know if I should say that."
What do you think kids? Should Jessica Hart have just checked her need to overtook the singer in public?
But things would continue to get worse.
When asked if Taylor could pull off being a Victoria's Secret model, Jessica swiped: "No".
"I think what you find is that for a lot of us, we've been working for 14, 15 years – what it takes to make it here comes from experience and confidence and knowing how to be confident with yourself. I think that comes with age. It's definitely the benchmark of all jobs."
It wouldn't be long there after that the model would soon find Victoria's Secret distancing itself from the model until rumors began to swell in the weeks leading into last night's show whether the model had been offered a reprieve.
Told a source prior the announcement of whether Hart would be re invited on stage after last year's gaffe: 'It's not been announced that Jessica is not walking, but it was a direct request from Taylor that this be the case if she were to go.'
Making matters tenuous was Taylor Swift's stance that she would only agree to return to last night's show on the condition that Jessica Hart not be present. Effectively leaving the label to choose between the pop darling and the arrogant supermodel. Naturally Hart was shown the door.
Reiterated the insider via New York Daily News' @Confidential: "No one can know that Taylor requested Ms. Hart not be in the show; they want to keep that under wraps but that's the facts."
Meanwhile Hart would tell in the weeks after last year's fracas the following: It was taken out of context, but I have certainly learnt my lesson."
Which is to say, last night Taylor Swift made sure that Jessica Hart really learned her lesson and then some…