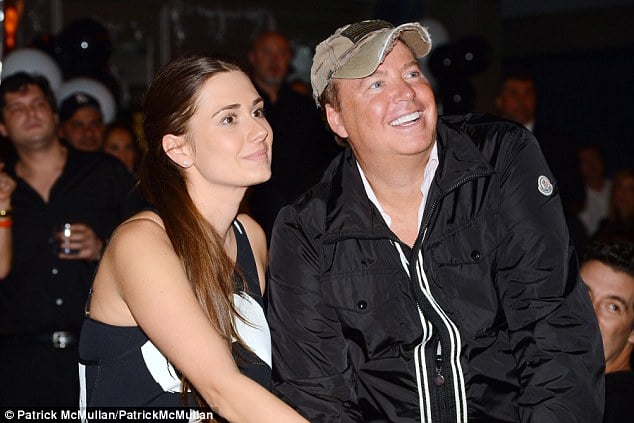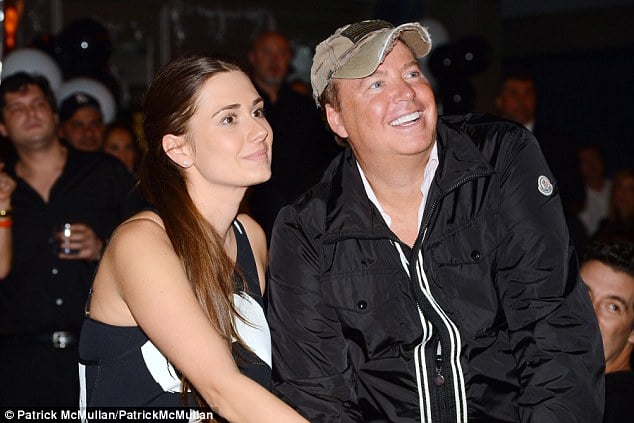 Have you tried breaking up? It's never easy. There's always the very prominent chance you will kiss and make up or as in one well to do wall st trader, Brad Zipper's case, have uber make up sex which makes breaking up all that much harder. Unless of course one gets a restraining order on their live in girlfriend of 5 years…
Told our collective hero Brad, 50, whilst on the witness stand in recent days: 'I attempted to break up several times and somehow was convinced not to.'
On the witness stand because as shit would have it Nicole Raef, 28, the girlfriend Brad was seeking to dump would inadvertently break the protection order after returning to her boyfriend's Hamptons home after returning from a girls trip in California.
During testimony our collective hero would tell how he shared a bed with Raef just days before filing for the restraining order.
'I laid in the same bed with her at some point [on September 5],' he told the Manhattan family court.
He went on to claim he couldn't recall whether he and Raef had sex that day. Raef, however, said she remembered clearly.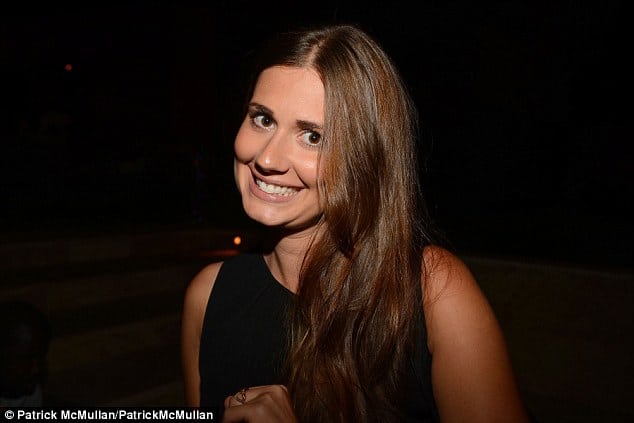 Told Raef who works in the fashion industry (ie she's broke) : 'We did,'
'We slept in until 12:30 p.m. We kind of just cuddled and laid in bed and had the TV on. I don't think we were really watching anything, though.' 
While Nicole Raef claims the restraining order took her completely by surprise, Zipper interestingly had a different take on how things actually went down. 
Reiterated the jilted girlfriend:  'I was 100 percent shocked,'
'I was like, "I don't understand, who breaks up with someone this way?"'
After being kicked out of Brad's Hamptons home and his $4million NYC townhouse (way to go Brad) Raef told the court how she had nowhere to live and even had to resort to pawning her diamond earrings so she could afford a lawyer.
Raef also said that while the two had been arguing before she left, she believed that they had worked things out.
Zipper for his part paints a different picture of his dynamics with Raef, telling in court papers how their relationship was incredibly tumultuous and at times even abusive.
Recalling one incident the hedge fund trader told of one instance which he returned home to find his oven on fire and Raef passed out in the guest room.
'When she woke up, she was delirious and didn't even remember driving and getting into an accident with my car that night,' he says in the suit.
Zipper would also recount another incident where Raef threw wine bottles at his head during a party over the summer, tossing thousands of dollars worth of his possessions into the pool at his South Hampton home. 
Raef's attorney, Brett Kimmel, in turn would deny all of Zipper's claims.
'This is a wealthy man breaking up with his girlfriend and doing it in a really untasteful way,' said Kimmel.
Prior to the break up, Brad and Nicole enjoyed a jet set life, traveling around the country and even being featured in the New York Times. Until that is Brad came up with the 'clever idea' of getting a restraining order against Nicole..
Images courtesy of PMC