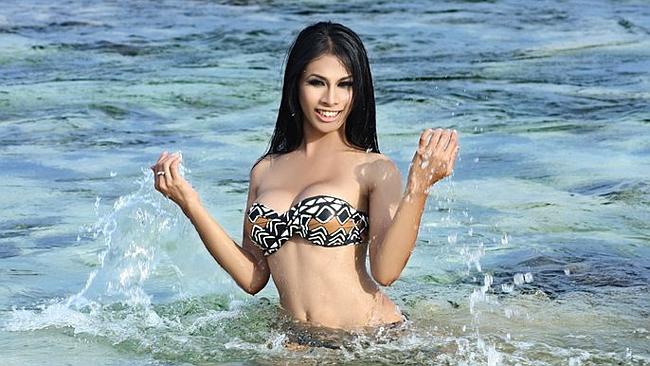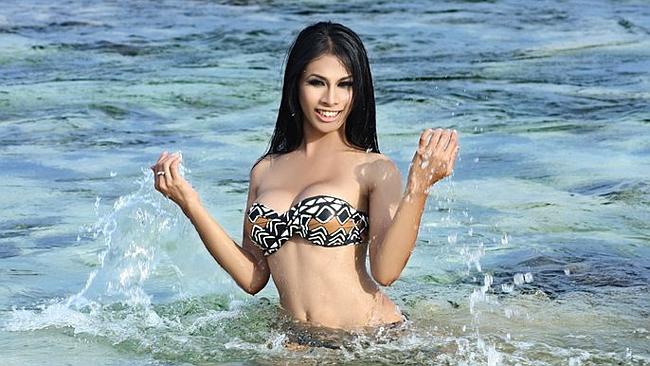 An Australian man, Chef Marcus Peter Volke has killed himself after eating and dismembering his girlfriend.
The victim, Mayang Prasetyo, a transgender prostitute is believed to have been killed, dismembered and 'cooked' by her chef boyfriend Marcus Peter Volke, 28, in their Teneriffe, Brisbane unit. At present it is not understood what necessarily prompted Volke to have enacted his deed or why for that matter why he chose to dismember his partner and then cook her, save for the morbid curiosity of that of being of a chef.
Cops would discover the woman's body parts in a pot on a stove of the couple's Commercial Rd apartment on Saturday night. Other parts of the Indonesian woman's body would be also found strewn in the unit.
The discovery of the morbid scene came after neighbors began to complain of overwhelming 'eye watering' smells of what came to be described as 'rotting meat.'
News.com.au reports that Volke fled the unit when officers arrived, jumping out of a window. His body found shortly after in a nearby street with a fatal self-inflicted throat wound.
Cursory investigations have told of unit residents hearing loud arguments coming from the apartment up to a week ago, and a foul smell since Thursday, prompting some to wonder if the murder was the result of a domestic incident that got out of hand?
Local media outlets report tell of a 'tradie' having been called to the unit days before the grisly discovery, after a power outtage, telling how the carpet 'squelched' beneath his feet as he walked through the apartment.
It is believed human remains were found in a large pot on the stove and in garbage bags.
Officers were seen carrying shovels into the apartment on Monday. Large barrels were wheeled into the unit on Sunday.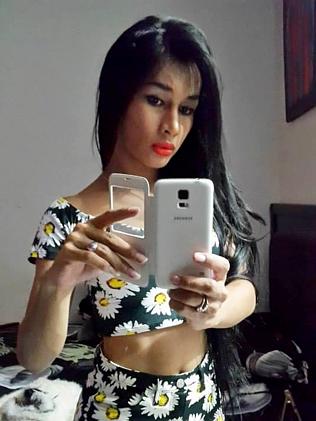 Making pieces of the puzzle equally difficult to resolve are reports that the Chef Marcus Peter Volke had seemed 'happy' and 'normal' days before the killing.
His mother Dorothy Volke told how she had spoken to her son a week ago and he seemed happy.
'He was happy and he was coming home for Christmas, everything was normal,' she said via Australia's heraldsun.
She said her son had only recently returned to Australia from working internationally aboard boats.
The couple had met on international cruise ships when they both worked as chefs.
Reiterated the mother: 'He'd been on a ship, going from one country to another,'
'They hadn't been in Brisbane for very long, only a few months. They were starting to get settled. I don't know what was going on — we hadn't seen him for a year-and-a-half.'
The mother would tell she was in shock about what had happened to her third child with husband Peter.
Added the woman: 'It still doesn't feel real,'
'He was one of these kids that would do anything for you, he had a feel for nature.'
Dorothy Volke said the police told her on Sunday they still had to formally identify the body with dental records and an autopsy.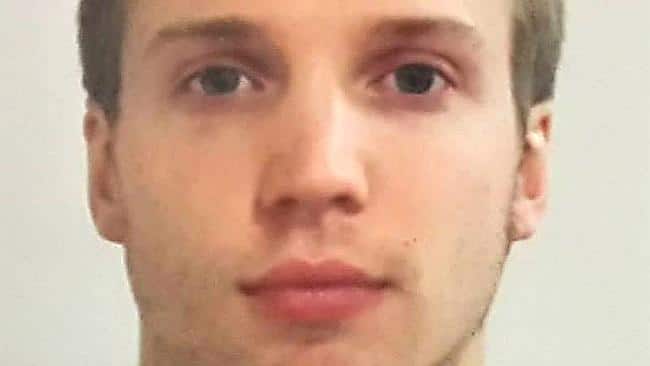 Since the ordeal drums used for medical waste have been rolled out of the apartment.
Forensic officers remained at the scene and a medical waste truck removed large plastic bins of material with the help of uniformed officers.
Police ruled out providing any further details after an initial briefing to reporters at the weekend.
Offered a police spokesperson: 'It's just an ongoing methodical investigation at this stage.'
Police have not confirmed reports body parts were found cooking on the stove.
A resident of the Teneriffe complex, Courtney Reichart, said an increasingly foul smell had been coming from the unit since Wednesday and by the weekend it made her eyes water.
'It was like as if somebody had put out some dog food or some red meat out in the sun and left it for a few days,' she told a phalanx of reporters who had gathered outside the unit seeking answers.
Ms Reichart said she and her husband, along with others in the complex, were stunned by what had gone on.
'That poor girl has sat there for however many days and we've just been walking past, living our lives, and thinking 'what's that smell?'
Ms Reichart said she had met the couple briefly, but the building had only been open for eight weeks and residents were still moving in.
'They seemed quite friendly, they didn't seem like they had any issues, but it was a quick meet and greet,' she said.
Another resident who declined to be identified would note how 'stunning' the victim was.
Friends of the victim have since paid tribute to the 'happy, cheerful' woman online.