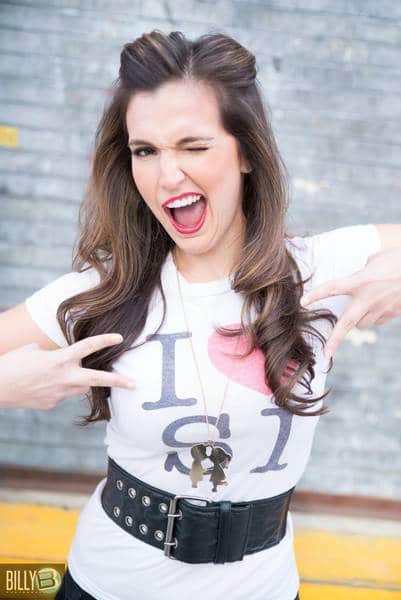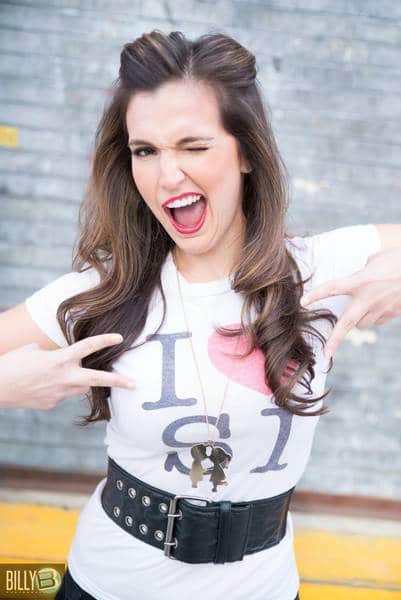 Candice Guardino an off Broadway actress and her husband have been accused of running off with $68 000 of investor's money and living the good life, despite the claim that the money had been given expressly for the purposes of funding an off Broadway show.
The production of the show, Italian Bred, a show based on Guardino's own coming of age story claims one investor, Joe Cecala came to a halt when the actress and her husband Tom Felicciardi moved to LA where they used the seed money to fund an 'opulent' lifestyle.
Instead of putting on the show in NYC where it had originally been intended, Joe Cecala, a former producer and a current hotel manager told that the show was instead put up at Los Angeles's Hudson Theater where 'it got destroyed,' and where the majority of theater goers were 'comped,' after Guardino 'snuck off to LA.'
The 68 year old former producer (which implies Cecala understood the risks inherent in any theater production) would tell the nypost that in the end the show only netted $1500 whilst a large proportion of the funding was instead used to fund Candice Guardino's lifestyle.
A lawsuit which has since been brought on by Cecala and two other investors claims that Guardino and her husband blew most of the fund on expenses unrelated to the production, such as an apartment, rented cars, spa trips, clothes and a publicist.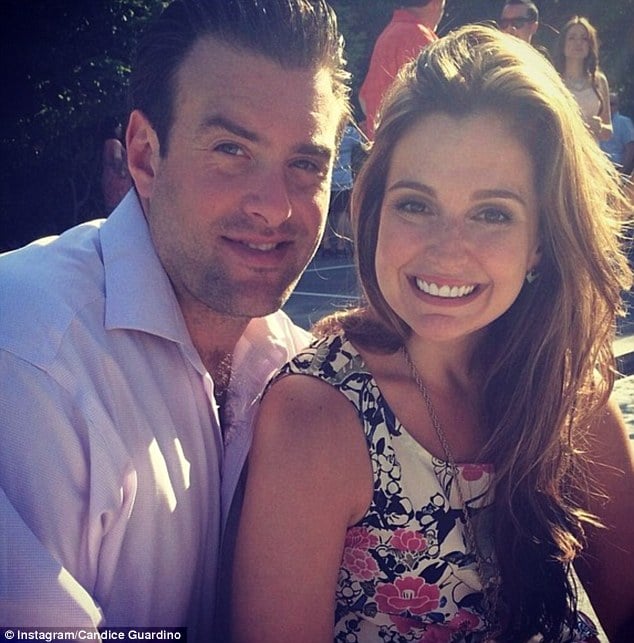 The list of accusations against Guardino and Felicciardi are racketeering, securities fraud, and falsifying documents to 'hide an intentional misappropriation of funds.' 
Cecala invested $48,000 in the bomb, while two other investors, Emily Conner and Lawrence Schwartz, invested $10,000 each. The group is seeking an addition $200,000 in damages.
'It's a show about Italians in New York, so it obviously would've done better in New York,' said the plaintiffs' lawyer, Richard Roth of The Roth Law Firm. 'They basically had my clients fund their move to Los Angeles.'
The show originally ran at NYC's St. Lukes Theater a 174-seat theater, to mostly positive reviews.
Italian Bred even benefited from some star power, filling cameo roles with celebrities such as the Sopranos' Steve Shirripa and Vincent Pastore, and Sex in the City's Mario Cantone.
The actress has since responded to the allegations, writing on facebook the following:
RESPONSE TO THE NYPost ARTICLE:

Candice Guardino and Thomas Felicciardi are shocked and disappointed by these completely false accusations. 
This is all nonsense. These allegations are without merit and we are unaware of any pending litigations. This is the first we are hearing of it. We have an absolute contractual right to do a developmental production in Los Angeles.

Emily Conner, Joe Cecala, and Larry Schwartz all knew about this, and agreed to it in advance, in writing. They have received complete accounting of all monies spent on the production with one full report provided in april and a follow up report provided in July. This is after a disagreement of a production decision that we had the absolute right to make.
ITALIAN BRED , Candice Guardino and Thomas Felicciardi would like to thank their family, fans and friends for their unending support and love. As always we will keep our focus on the bright future of Italian Bred!