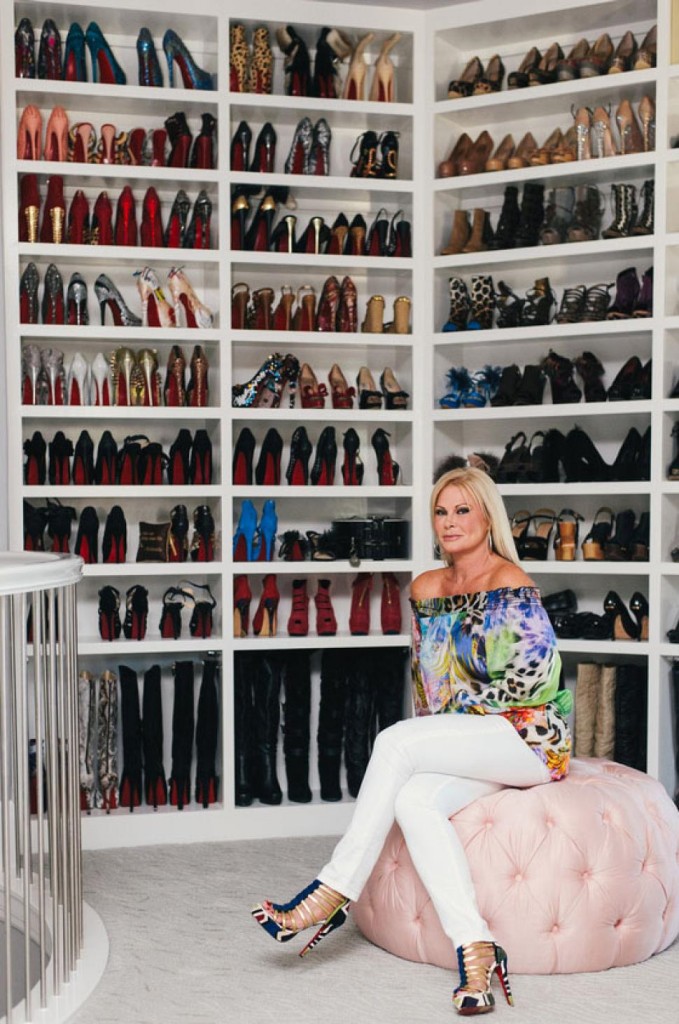 Theresa Roemer, 52  a Texan entrepreneur and a former beauty queen may have thought she was simply doing us a favor by allowing us a peek at her her luxurious designer closet with its designer bags and jewelry items when she happily flaunted for all during a recent segment on GMA. Yet it seems in the end the real favor was done for the sake of a burglar who would come to swipe Roemer's luxury closet soon after the segment aired…
The robbery which came to take place this Friday evening tells Theresa Roemer amounted to at least a million dollars worth of missing designer bags, jewelry and accessories which made up the greater portion of her much ballyhooed 3000 square foot closet space.
Told the former beauty Queen whilst on ABC's "Good Morning America of her 'she cave' this past July which would unwittingly alert thieves of the niceties in Theresa Roemer's possession: 'To me, my closet is my retreat.'
But that shit all fell apart after Theresa and her husband, Lamar Roemer returned home to find that a thief had broken into their house in The Woodlands through a bathroom window after stepping out for dinner at the country club literally down the road tells the Houston Chronicle.
'I have 16 cameras on this house and there's no footage of him anywhere around the house – nowhere,' Roemer told the Montgomery County Police Reporter. 'It had to be out that dark back corner of the house and out the back gate to the golf course.'

Stolen were three pricey Hermès Birkin travel bags filled with expensive jewelry, watches and high-end handbags along with 10 Rolex watches, up to a dozen Chanel watches, Cartier watches, and other expensive baubles and accessories. Indeed.
Roemer said the burglar also took an irreplaceable item — a locket that held a piece of her late son's hair.
Told the mother: 'It's the only thing left of my son and it's gone.'
The former body builder and beauty queen said she and her husband moved to their current mansion after their house in Houston's Memorial neighborhood was broken into twice.
In this case, the burglar 'was a total professional and he's on tape,' Roemer told
The Montgomery County Sheriff's Office has the home surveillance footage and is investigating the robbery, the Houston Chronicle reported.
But here is where things get undone, Theresa Roemer would also come to admit that whilst out she and her husband failed to turn on their alarm system.
'Shame on me for the one night I forgot to lock the glass door and set the alarm,' she said.
Roemer's massive and lavish closet, which she told "GMA" cost about $500,000 to build, grabbed headline in July.
The space dubbed the 'largest closet in America' has a champagne bar and doubles as a place to host fund-raisers and charity events.
Reiterated Theresa over the weekend: 'I feel violated… raped,'
'To watch someone on film take everything out of your house that means  much to you – it's just wrong.'

Perhaps Theresa Roemer may want to consider a charity event to restock on her lost treasures, now that she has sudden extra space to invite attendees…?