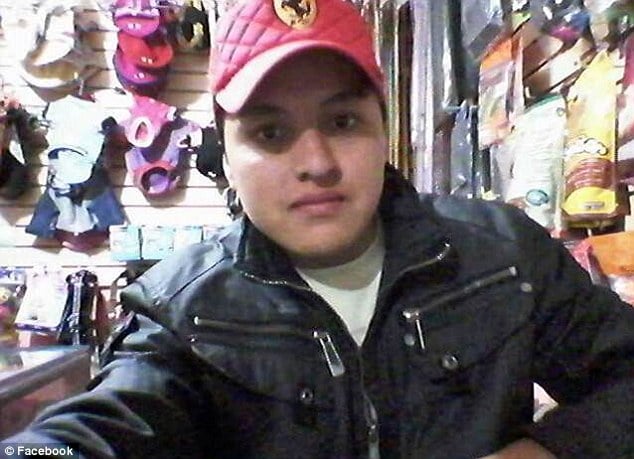 Proving that society's incestuous regard for the omnipresent selfie might be a tad over the top, one Mexican man, Oscar Otero Aguilar did the unthinkable when he recently took to taking a selfie. He shot himself to death. Accidentally that is…
Isabelle Fracchiolla, Italian girl plunges to her death while taking selfie on cliff
Perhaps wanting to impart the caliber of his social jinks and his bad ass sensibility the 21 year old took to brandishing a gun, (obviously who doesn't go googah when they come across an individual brandishing a gun in a virtuous selfie? Surely not you?) when things unfortunately didn't go quite as planned…
Local press tell prior to the accidental shooting, our collective hero had been driving with mates in northern Mexico City. Which augers the awkward question, are guns just an ordinary fact of life in Mexico City, nay Mexico? Nay the world?
Told neighbor Manfredo Paez Paez, 57 who heard the omnipresent gunshot: 'I heard a gunshot, and then I heard somebody screaming and realized somebody had been hurt. I called the police straight away and when they arrived they found that he was still alive.'
Local cops tells Excelsior would later determine that the selfie was meant to go to Facebook. Meant to tantalize us all of how bad ass Oscar really was. Meant to show us all how he too could outdo all your holiday resort selfies, etc, etc.
At the time of the shooting, medics were quickly called, nevertheless Oscar Otero Aguilar died on the way to hospital.
Police who questioned those who were in the flat at the time of the accident would tell that Oscar 'had been messing around with the gun and taking pictures when it accidentally went off.'
At the time the young man had insisted on borrowing the gun from one of his drinking buddies.
Since the shooting, it's been reported that one of Oscar Otero Aguilar's mates, Omar Abner Campos Vives, came to be arrested, whilst another pal 'El Paco' went on the run. Had they supplied poor Oscar with an illegal gun?
Previous Facebook photographs show Otero Aguilar lounging next to alcoholic beverages and sitting in or standing next to several different types of cars.
Isn' t it time you finally shot yourself too? Facebook will gladly savor the rewarding post or maybe not…