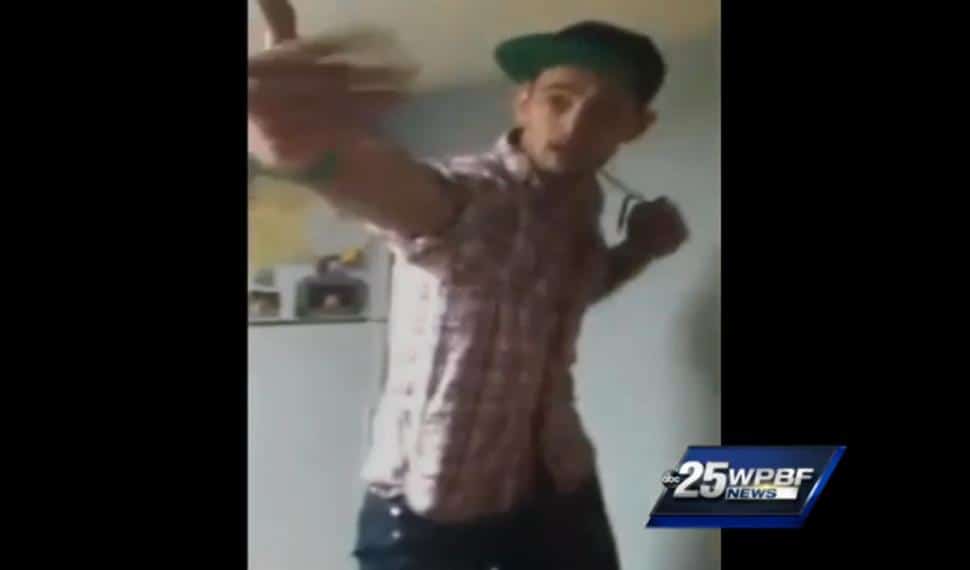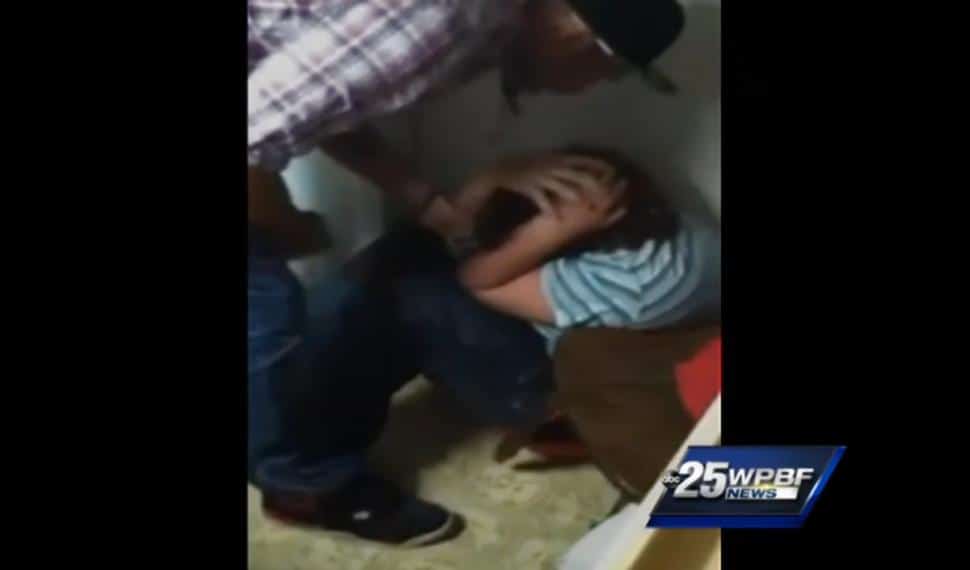 Andrew Wheeler, 18 has come to be arrested after calls on social media #JusticeForAaron sought justice for Aaron Hill, a 16 year old autistic teen who came to be savagely beaten at the hands of Wheeler. Anger over the beating would culminate after a video (see below) of the August 10 Okeechobee, Florida incident posted on Facebook went viral.
Andrew Wheeler beating. Are cops trying to cover up? 
Explains WPTV: The victim told detectives he was invited to a party on SW 9th Street in Okeechobee last Friday where he drank alcohol and was then told to go outside and fight someone.
The teen said when he refused 18-year-old Andrew Wheeler was called.
After Wheeler arrived, the victim says Andrew began beating the teen. In the incident report he claims Wheeler followed him outside, choked him until he lost consciousness and struck him in the face.
A police officer later found the victim after midnight lying in the road on Southwest 6th Street. He was then transported to a hospital.
A doctor said the victim suffered a sprained neck, facial and scalp contusions and a concussion.
Gawker reports an officer reportedly found video of the incident on Wheeler's Facebook page (he had by now taken to bragging over the incident) and immediately recognized him as the assailant. Wheeler, 18, has previously been convicted of car burglary, multiple thefts, and resisting arrest.
When picked up by police, Wheeler told 'that there was 'a drunk guy' at a party who wouldn't leave.'
Although there have been conflicting reports of what led to the attack, CBS 12 would report that Aaron Hill was drinking at the party when he passed out. A girl told him he needed to leave, and when he didn't, she called Wheeler to come kick him out.
From there the boy comes to be brutally beaten, a beating which would came to caught on a cell phone video, which shows Andrew Wheeler standing over the cowering boy, punching him in the head and cursing at him, as several others stand by, laughing and taunting the victim.
The boy later told police Wheeler held a knife to his throat and choked him.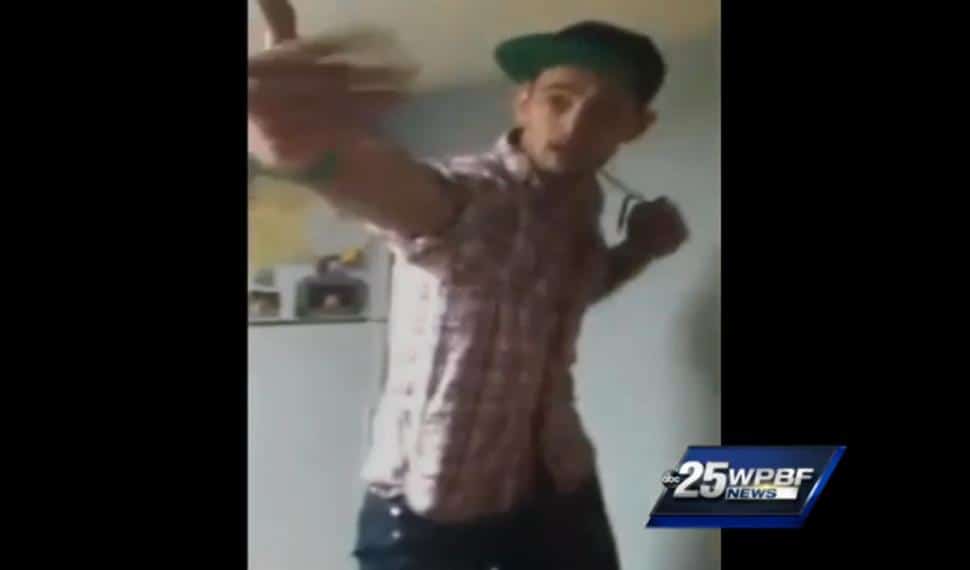 Subsequent to Wheeler's arrest, Andrew Wheeler would be charged with 'child abuse without great harm.' Charges levied against Wheelr would include felony child abuse, which is a third degree felony. Calls have since been made to have the charges upped.

Also arrested was Evadean Lydecker, the mother of the party's organizer for 'contributing to delinquency of a minor/holding an open house party.' Cops would tell that the woman had been present during the party.
Aaron Hill would tell cops prior to his beating earlier that evening, Lydecker had driven them to the gas station and bought them alcohol, where upon returning she took drinking with her friends. Subsequent to the beating Hill told he had tried to knock on her door for help but there had been no answer.
Nevertheless Lydecker would deny giving alcohol to minors as well as denying witnessing the fight inside the residence.
Yet what has bristled many is the assertion that the beating was a set up, with a Facebook group claiming that the victim had been invited to the party under false pretenses, expressly to expose him to beating.
Told the facebook posting: Aaron Hill is a disabled boy in Okeechobee who was lured out of his home by a girl claiming to want to go on a date. Once to the location she chose, he was ambushed by Andrew Wheeler and a gang of at least 8 other people. Andrew beat him senseless, held a knife to his throat, And told him he was going to shoot and kill him. This was filmed the whole time, but currently this is the only video I can get a hold of. The video was on Andrew's facebook and he went around bragging about his crime. He was arrested, but only charged with minor assault and no charges or arrests are being made on the others involved. Some of the others involved have family in the Okeechobee police department and also DCF. One of the parents even destroyed evidence to protect their guilty little brat. So now the Okeechobee Police Department are trying to bury this story because some of the kids have ties to the department.
None of those allegations, however, have been confirmed by police. But they have led to some ominous threats against Wheeler and his alleged accomplices (see below). A call to have Wheeler's accomplices held to account has since led to a rally meeting later today at Flagler park, Okeechobee, Florida.