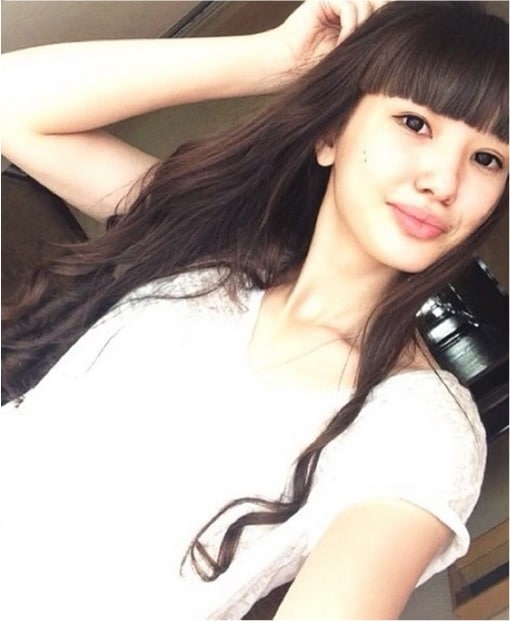 Sabina Altynbekova, a 18 year old Kazakh teen volleyball player has unexpectedly found herself receiving a lot of undue attention, not necessarily because of her playing skills but more because of her looks.
Whilst fans the world over have clamored to get a look in at the teenage beauty sensation, some have come to wonder if volleyball ought to really be her chosen domain before she begins to field calls in the beauty and fashion field.
Nevertheless despite calls that the lanky 6'0 ft tall (130 pounds) volleyball player ought to consider pursuing a career as a model (and one wonders how long it takes before some beauty brand seeks her out for a campaign like this out of the blue beauty), Sabina Altynbekova's mother, Nuripa Amrievna has firmly held her ground and told that her daughter will not be becoming a model.
In fact in a recent interview, the girl's mother has told that her daughter has been attending a boarding school for gifted children having recently entered Kazakh University for Humanities and Law.
'I wanted her to be admitted to the law (school), but she chose sports,' she said, according to a Google translation.
She added that her daughter has been asked to model.
'But she will not go there — we as parents are against (it),' she was quoted as saying.
Sabina Altynbekova first came to attract attention when she turned up in Taiwanese capital Taipei to compete for Kazakhstan in the Asian Under-19 Championships. Her appearance would in turn lead to local press being mesmerized by her  beauty, in turn coming out with 10 page features just on the player whilst artists would take to creating anime fantasies over her.
Told a local Kazakh daily paper: 'Fans just stare at her and they are not following the championship any more,'
Even her coach, Nurlan Sadikov would come to complain over her, telling: It is impossible to work like this. 
'The crowd behaves like there is only one player at the championship.' 
Despite the complaints, fans have been unfazed with their obsession with 18 year old Sabina Altynbekova.
Photos of the teen have attracted huge numbers of comments and Facebook pages claiming to represent her along with thousands of followers, mostly from China, Vietnam, Taiwan, Japan, South Korea, Malaysia and the Philippines.
According to International Business News, Altynbekova already has four fan pages awash with flattering photos and videos.
Though two are community pages and the other two are purportedly by and for athletes, just try and find an unflattering view of her on any of the four of them.
In just a few months, she's amassed more than 91,000 likes on one of those pages. Her stats are actually quite flattering across the viral spectrum. Twitter followers: 24,000. YouTube views for one of her videos: 344,000. For another: 238,000, instagram 41 000 followers
Despite being very flattered by the attention, the volleyball player has appealed to fans to stop setting up social media pages in her honor and instead focus on the volleyball..
'I was flattered at first but it's all getting a little bit much,' she recently told. 'I want to concentrate on playing volleyball and to be famous for that, not anything else.'
Of course the question now is how long will it be before Sabina Altynbekova moves on from volleyball and chooses to place her focus on more heady and illustrious dispositions…assuming her mother gives her the final go ahead?