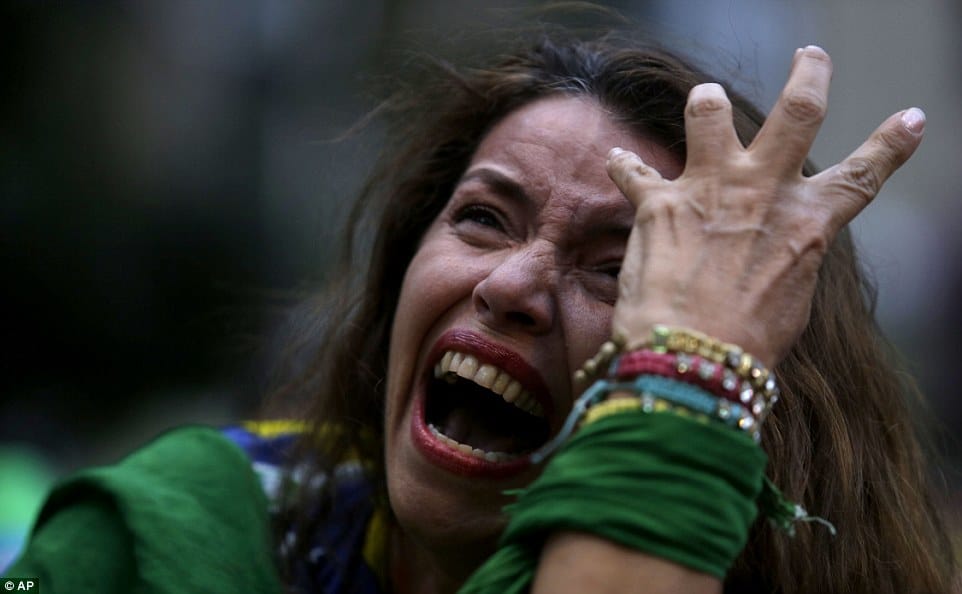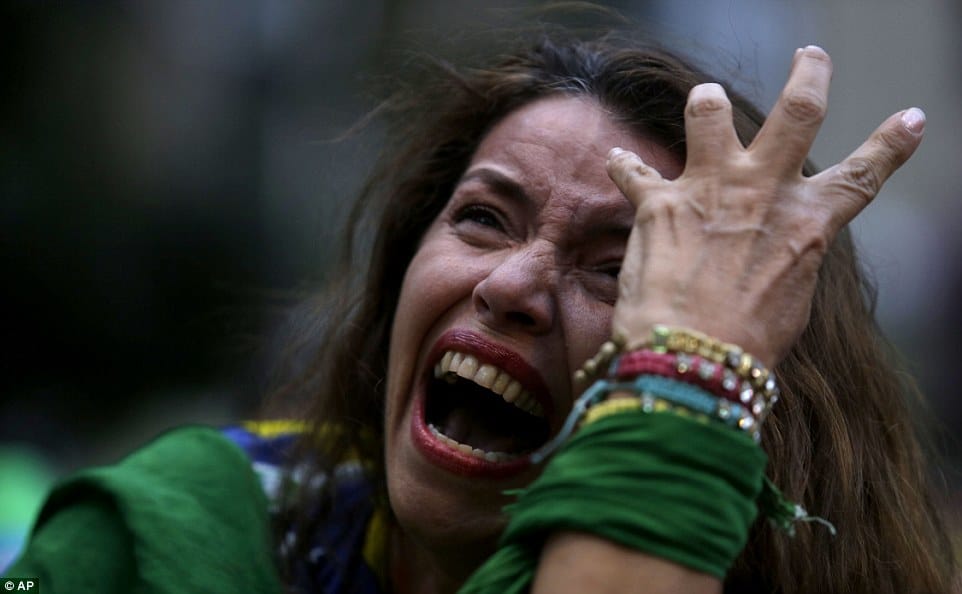 What are we to make of Germany's thrashing of Brazil 7:1? To say that the defeat has outright humiliated the nation host of the World cup would be an understatement. Yet what the loss may have really have done to Brazil is forced them to re examine their legacies, identities as much as Germany's colossal win has also forced that nation to wonder about the re-emergence of their might once again on the world stage.
If Germans have had to deal with existential angst as to their national identity since the foray of a devastating world war one and two, the shambles of reunification between East and West Germany beginning in the late 80's,  the friction of reviving anti immigration guile, the subtle innuendo although they have always been leaders in technology and world efficiency they were never fully trusted and perhaps the most powerful nation in Europe and in the world, albeit behind other states, such as the UK and the US, perhaps now it can gingerly accept the notion after yesterday's crushing defeat over Germany that they are fully re emerging on the world stage and the moment of world dominance that they have always desired has finally arrived. A realization that many Germans must be delirious in their realization albeit with some degrees of wariness in the knowledge that most of the world still distrusts them.
And what of Brazil? A nation that had hoped to use the World Cup to show off their emergence from third world to super power, a nation that had hoped to spring forth from its legacy as a soccer giant to re affirm that it was more than its history of a colonial outpost that was raped at the hands of Portugal, a nation that had come to rape its own, a nation that succumbed to great bitter divide of the haves and the have nots, political cronyism and rampant national corruption, a nation that had hoped to show the world that they were more than their sunny beaches and caipirinhas, their military patrolled drug favelas, a nation that wanted so much to win the World Cup so it can at least say despite the civil discord, the burgeoning under reported civil strife and discord in that nation were someone to reckon with and a nation who this morning which has gone into deep soul searching and deep civil discord, looting and rioting.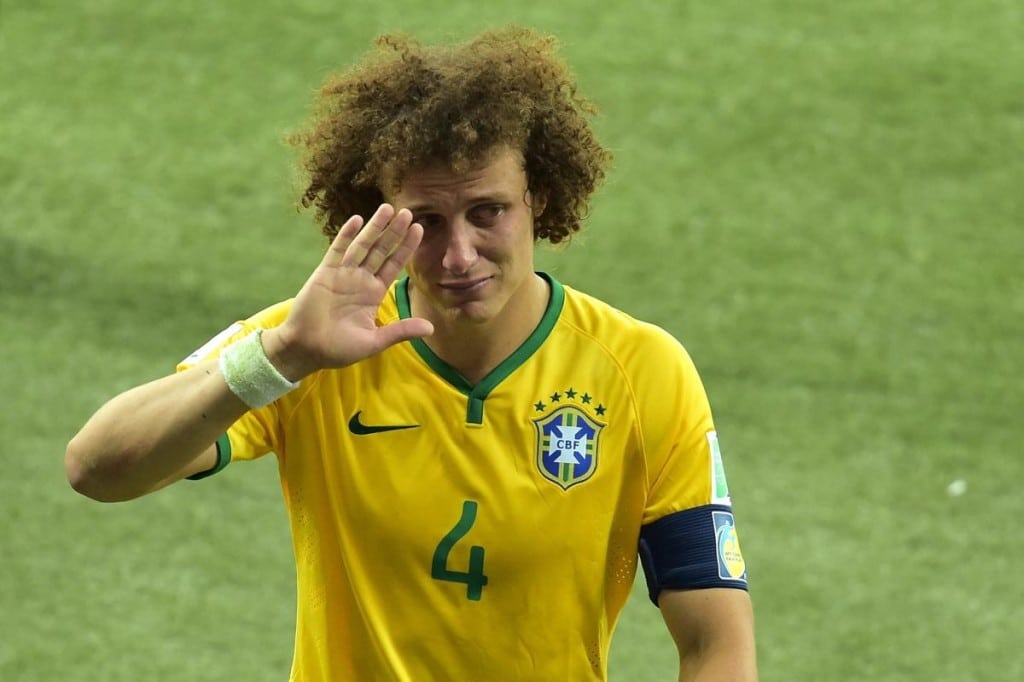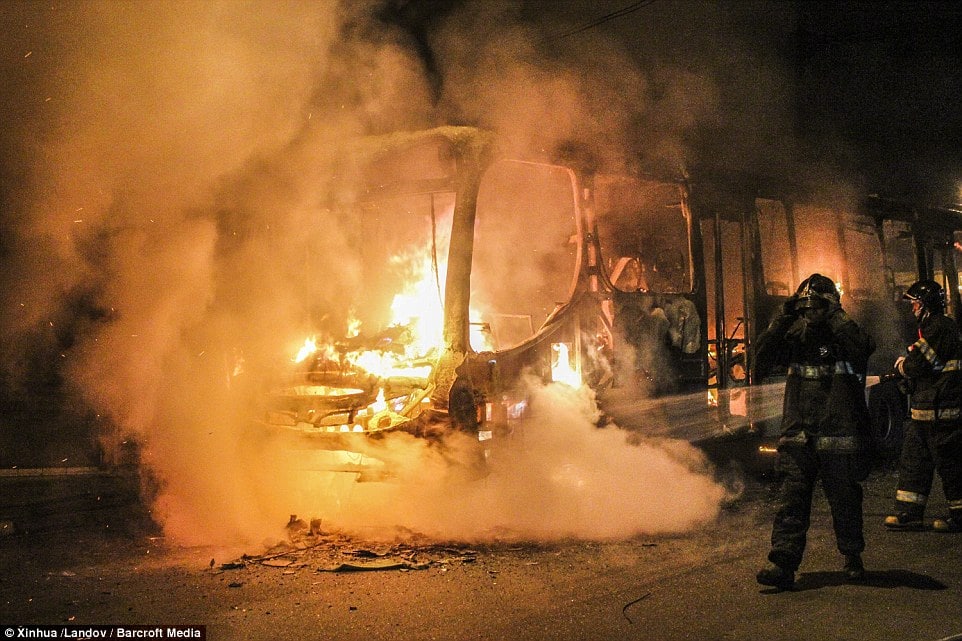 And then there were these reflections from various media entities that made me wonder:
mirror.co.uk: In truth, Brazil have not really been the Brazil we have idealised since 1982 when they were scarred by the failure of the great team of Zico, Socrates and Eder to win that year's World Cup.
And Germany have not been the automatons of old, the side we all used to love to hate for their relentlessly cold efficiency for more than a decade.
Forget Andreas Moller hitching up his shorts after he scored the winning penalty against England at Euro 96, forget the hard running of Lothar Matthaus, forget the assassin's glare of Karl-Heinz Rummenigge.
That image is outdated. This is a different Germany, a Germany liberated by Jurgen Klinsmann, a team that has embraced its freedom more and more under Joachim Low.

taz.de: Immediately after the final whistle let out some of their frustrations out on the streets. In São Paulo, about 20 buses went up in flames, several bus lines stopped the traffic. Several shops were looted. Also in Curitiba and Maceió buses were attacked and smashed shop windows. Near the Fanfest in Rio, but also in other towns there were raids, police arrested scores of people.

welt.de: Joachim Löw: "Now we need to stay focused and show a little humility No one should consider themselves invincible But our team is well grounded – and to be ready and willing champion…"
"A victory for eternity," trumpeted Germany's Bild newspaper, while Welt newspaper was simply agog in its reaction to Tuesday evening's match, leading coverage with "Unbelievable, inconceivable, incomprehensible".
telegraph.co.uk: Brazil spent $11 billion on a national calamity. The world's greatest football nation was left numb, humiliated and flummoxed as five German goals flew into their net in the first 29 minutes of a crushing 7-1 defeat.
The indignity of this night will haunt Brazilian football for generations.
Further down this week's road we will turn our thoughts to the brilliance of this Germany side, and how they have shown the rest of the world the right path to youth development. But first there is much more angst to seep out of Brazil. Social equilibrium always appeared dependent on the team's ability to go on winning games. Scolari's promise to bestow a sixth world title on his people was meant to calm the nation's nerves. It reads now like a rhetorical leap off a cliff.