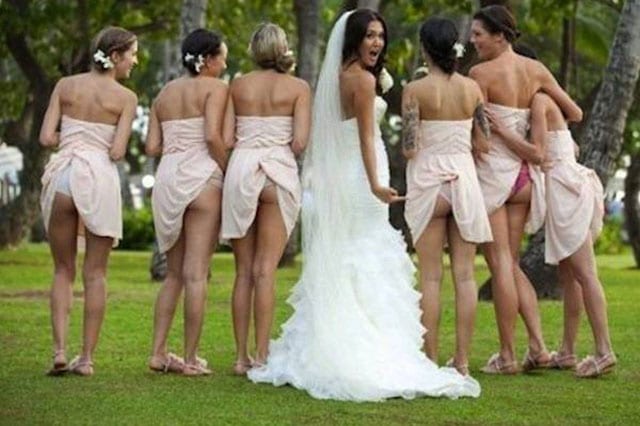 Trending in your next batch of wedding photos are bum baring bridesmaids.
Made popular on pinterest, the new phenomenon revels in bridesmaids showing off their bottoms for the cameras.
Noted pictures include full bare bottomed as well as those derrieres in frilly French knickers.
Isn't it time you posed for a bum baring bridesmaid selfie too?