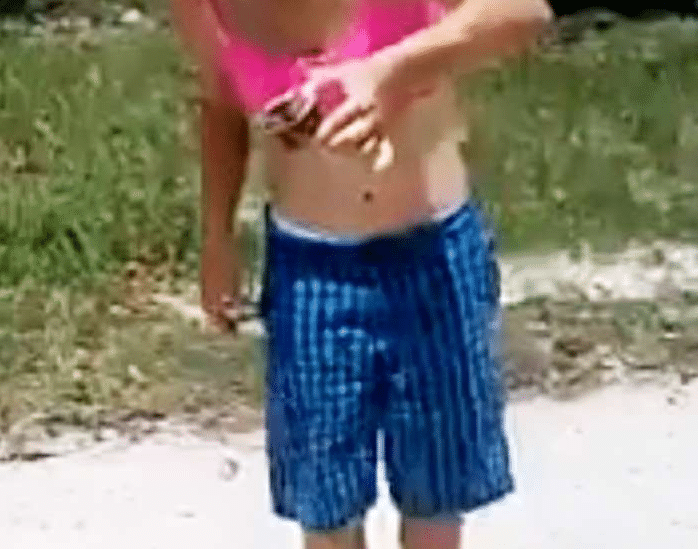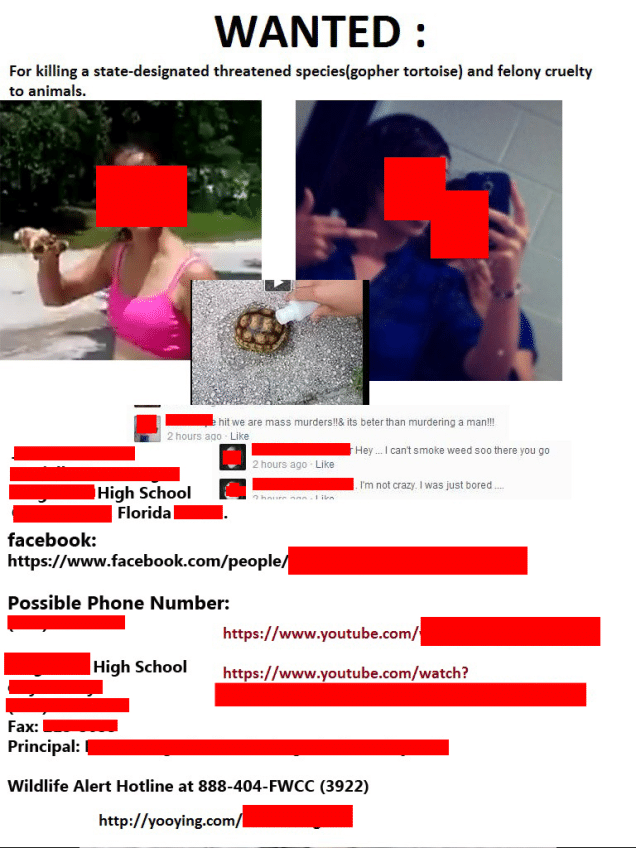 Two Florida teen girls, Danielle Susen Ruger, Jennifer Greene, 15 and 18  who came to burn, stomp a rare endangered tortoise to death and then post the horrendous footage on Facebook have come to find themselves widely vilified on social media.
Jennifer Greene, tortoise torturer now faces charges for sexually molesting underage boy 
The teens came to receive attention after a concerned classmate saw the Facebook post (which raises the question why share such an instance on Facebook in the first place?) and forwarded that shit to Florida's Fish and Wildlife Conservation Commission.
From there the Florida Times-Unionwould report that the State's Attorney's office was determining appropriate charges for the two Orange Park girls, ages 15 and 18.
Although the videos are no longer online, clips still made the wires, including one depicting the girls pouring flammable chemicals on the tortoise and torching it with a lighter.
During the playing of the video one of the girls can be heard saying: "Burn baby, burn baby," 
Now you are scared of us, huh?"
Whilst going on to say a few moments later: "Let's do it again,"
"Let me do it. He's not dead. He just went in his shell."
Whilst the girl filming the torture can be heard telling whilst kicking the corpse: 'His heart came out with a bunch of grass,"
'He's dead. That's funny.'
Told  Noelle Pomeroy a licensed mental health counselor at the University of North Florida's Counseling Center: 'It is very clear that there is no empathy being displayed at all,'
'… There is no clear link between boredom and what they did there. That is merely an excuse for a behavior that almost everyone else who is bored would never think of doing. It seems like a complete disregard for another living thing.'
Since being alerted of the tortoise incident, Las Vegas Animal Control officer, Nevada Voters for Animals President Gina Greisen joined in the quest for the girls to face justice. Campaiging on Facebook, the animal right's group posted both original videos with pleas for its members to report the actions of the teens to the Clay County sheriff's office.
Whilst authorities seek to determine what punishment to impose on the two Florida teens, internet vigilantes 4chan have come to start their own investigation, Operation Shell Shock, which is a backhand way of saying they too have know come to devise methods to skewer the teens who skewered the defenseless tortoise.