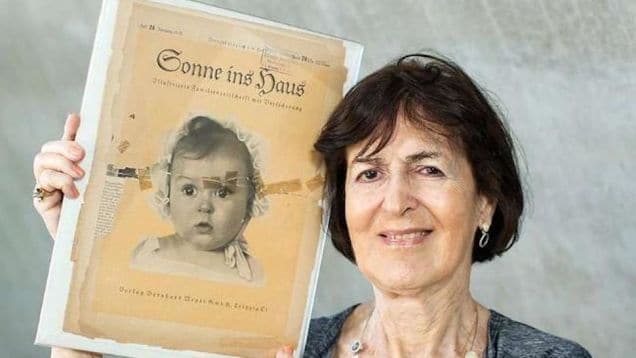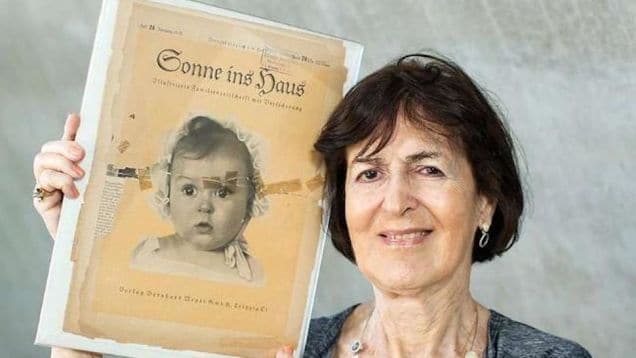 In a perhaps not so surprising declaration, 79 year old Hessy Taft, a self confessed Jew has told how unbeknownst to her at the time, how in 1935, she had been the symbol of Nazi Germany's perfect Aryan as a token image of her as a baby was chosen to demonstrate what a perfect Aryan ought to look like.
Taft, now a chemistry professor in New York, recently gave a copy of a Nazi magazine with her image on the cover to Israel's Yad Vashem Holocaust Memorial.
It all came about after a Berlin photographer, Hans Ballin came to snap a picture of the then infant Hessy Taft in 1935, when the reign of Hitler was in full swing.
At the time, the Nazi party was holding a contest to find the most beautiful Aryan baby, and unbeknownst to the child or her parents, Ballin submitted her photo, knowing full well what he was doing. "I wanted to make the Nazis ridiculous," he reportedly told the girl's mother.
Taft's image won (yes the angelic face, slightly bemused expression did the trick, the sky high cheekbones) purportedly after Nazi propaganda minister Joseph Goebbels personally picked out the photo and soon, Hessy's picture was everywhere.
Fearing reprisal, her parents kept Hessy inside the house before eventually, the family fled the country, settling in the U.S. after years on the run across Europe.
'I can laugh about it now,' she told the German newspaper Bild (as translated by theTelegraph). 'But if the Nazis had known who I really was, I wouldn't be alive.'
'I feel a little revenge,' The Telegraph quoted her as saying on the occasion of presenting her photograph to Yad Vashem. 'Something like satisfaction.'
All of which raises the awkward question, what do we really mean by a token look for any race, let alone an Aryan one and what does it suggest when a baby believed to be Aryan is made the poster child when in fact her heritage was the one being systematically wiped out to make room for the Aryan race, a look that Germans were told at the time she personified to the t.