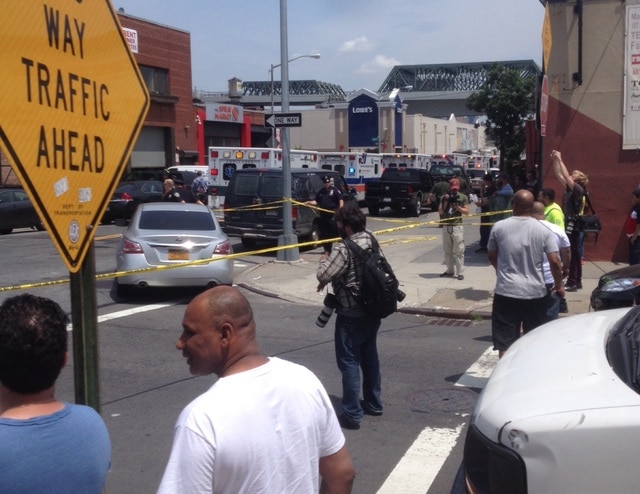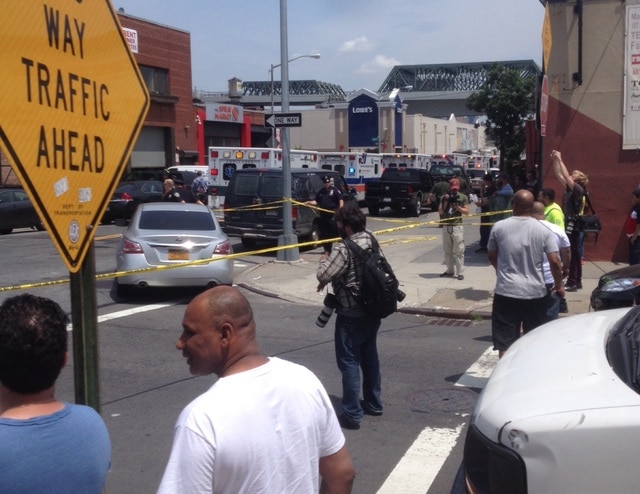 Authorities are trying to make sense of one horrendous scene this morning at a Brooklyn iron mill which saw 54 year old Cameron Waithe walk into a Brooklyn machine shop purportedly seeking a job before eventually shooting two men critically and then later fatally turning the gun on himself.
According to the nypost, the commotion came to erupt just after 11am this morning when Cameron Waithe walked into the ten man operation, C&A Iron Works in Gowanus, Brooklyn asking how he could land a job.
Directed by Marcos Chantes, 34 to go talk to a manager, Waithe then proceeds to talk to company manager, Joselo Gonzales who directs the man upstairs to talk to the owner only to watch in horror as Cameron Waithe walks back towards Chantex, take out a gun out of a black bag and shooting dead his colleague next to him, Oscar.
Reiterated Chantez: 'Oscar said, 'Hey, hey, what's happening?' And he just shot him,' 
'I said, 'Oh my God,' and I turned and the guy looked right at me. I ran and started yelling, 'Everyone get out, get out.''
Another worker, Dmitry Tabakin, 28 told how Cameron Waithe then took to pointing the gun at him before running.
Over the next ten minutes, Cameron Waithe would fire his gun at least eight times, hitting another welder, Armando Tapia, 66.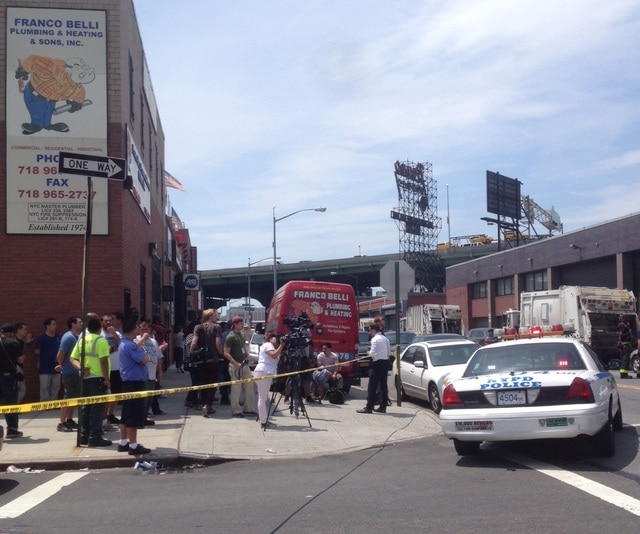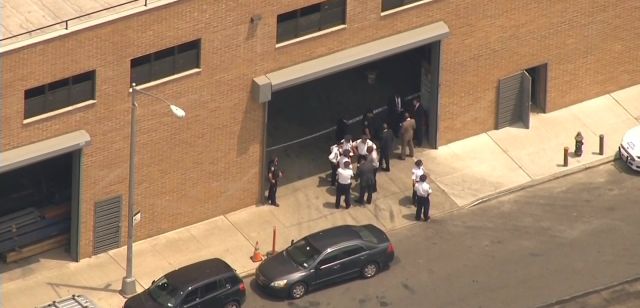 Reiterated Tabakin via the nydailynews: 'The shooting took place less than five minutes after he walked in.'
Waithe then barricaded himself into an office, where he sat on the desk with a gun to his head for hours. Lt. Jack Cambria, who is in charge of negotiating with hostages, would tell he was having a 'positive' conversation with Cameron Waithe, even getting him to give them his car keys and a homemade bomb-like device.
Told Cambria: 'We engaged in dialogue and then unprovoked, he shot himself.'
Both victims would come to be rushed to Lutheran Hospital, where one is listed in critical and the other in stable condition.
Authorities would later tell that there had been no known connection between the shooter and the workers or the iron mill and would later identify the shooter as an emigrant from the Caribbean who lived in Brooklyn and Albany.
Police would later take a device Waithe had handed over to Cambria, a flashlight packed with black powder and wires to Rodman's Neck in the Bronx to be detonated. Cops would later discover that the car had a shotgun and bullets in it. Which could hint at the degree of violence Cameron Waithe may have had planned. Of course the question authorities are asking is why that machine shop or was this the indiscriminate shooting of a man down on his luck and on the verge of a mental breakdown?